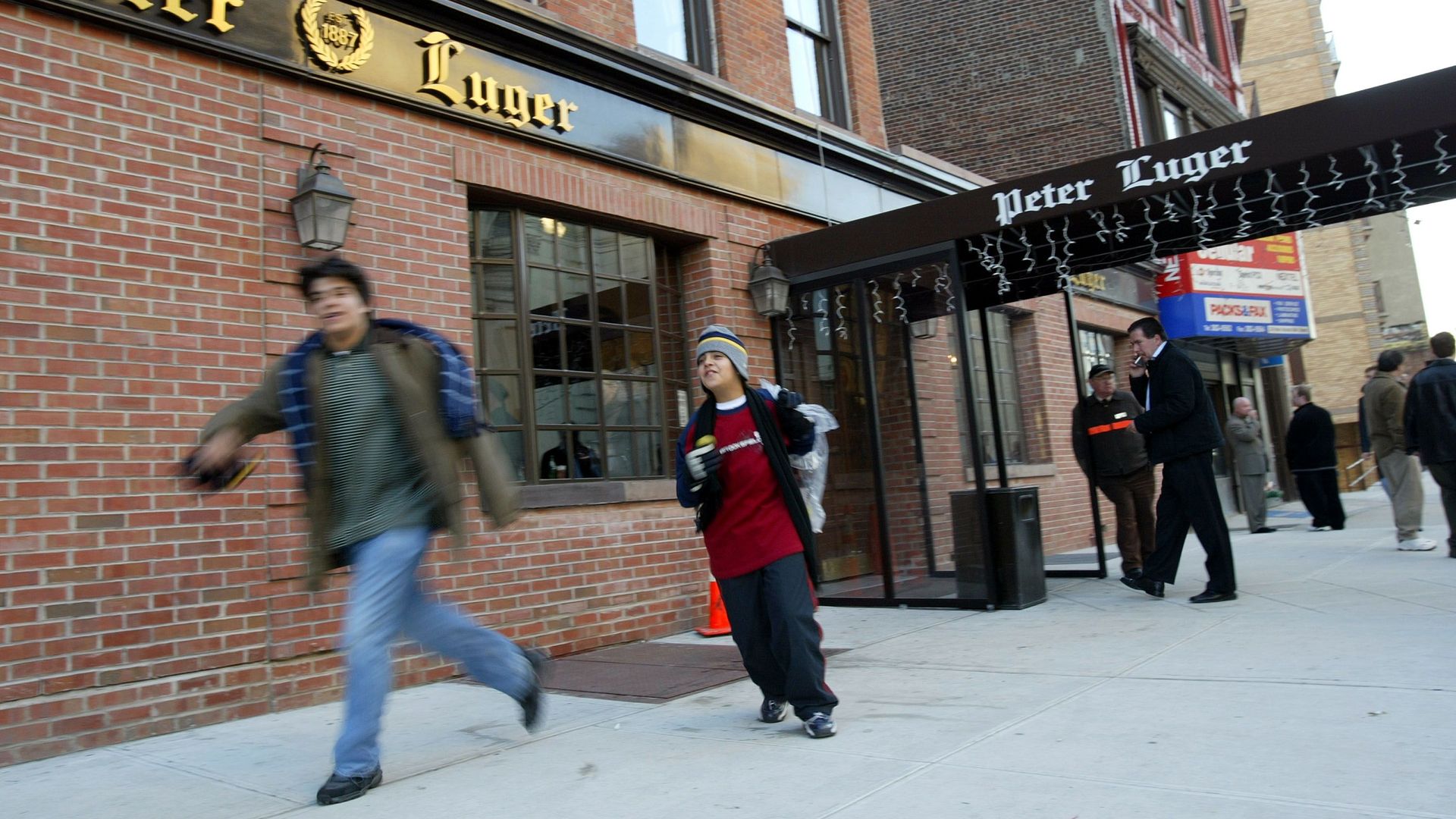 Last week started with the Baghdadi raid and ended with the first formal vote on impeachment, with Lt. Col. Vindman's testimony in between.
But the week's most read New York Times article was restaurant critic Pete Wells' entertaining pan of the legendary Brooklyn steakhouse, "Peter Luger Used to Sizzle. Now It Sputters."
What gnaws at me every time I eat a Luger porterhouse is the realization that it's just another steak, and far from the best New York has to offer. ...
Luger is not the city's oldest, but it's the one in which age, tradition, superb beef, blistering heat, an instinctive avoidance of anything fancy and an immensely attractive self-assurance came together to produce something that felt less like a restaurant than an affirmation of life, or at least life as it is lived in New York City. This sounds ridiculously grand. Years ago I thought it was true, though, and so did other people.
— Pete Wells, "Peter Luger Used to Sizzle. Now It Sputters."
Go deeper: Media's growing appetite for food content
Go deeper