House Intel releases transcript of interview with ex-Pompeo aide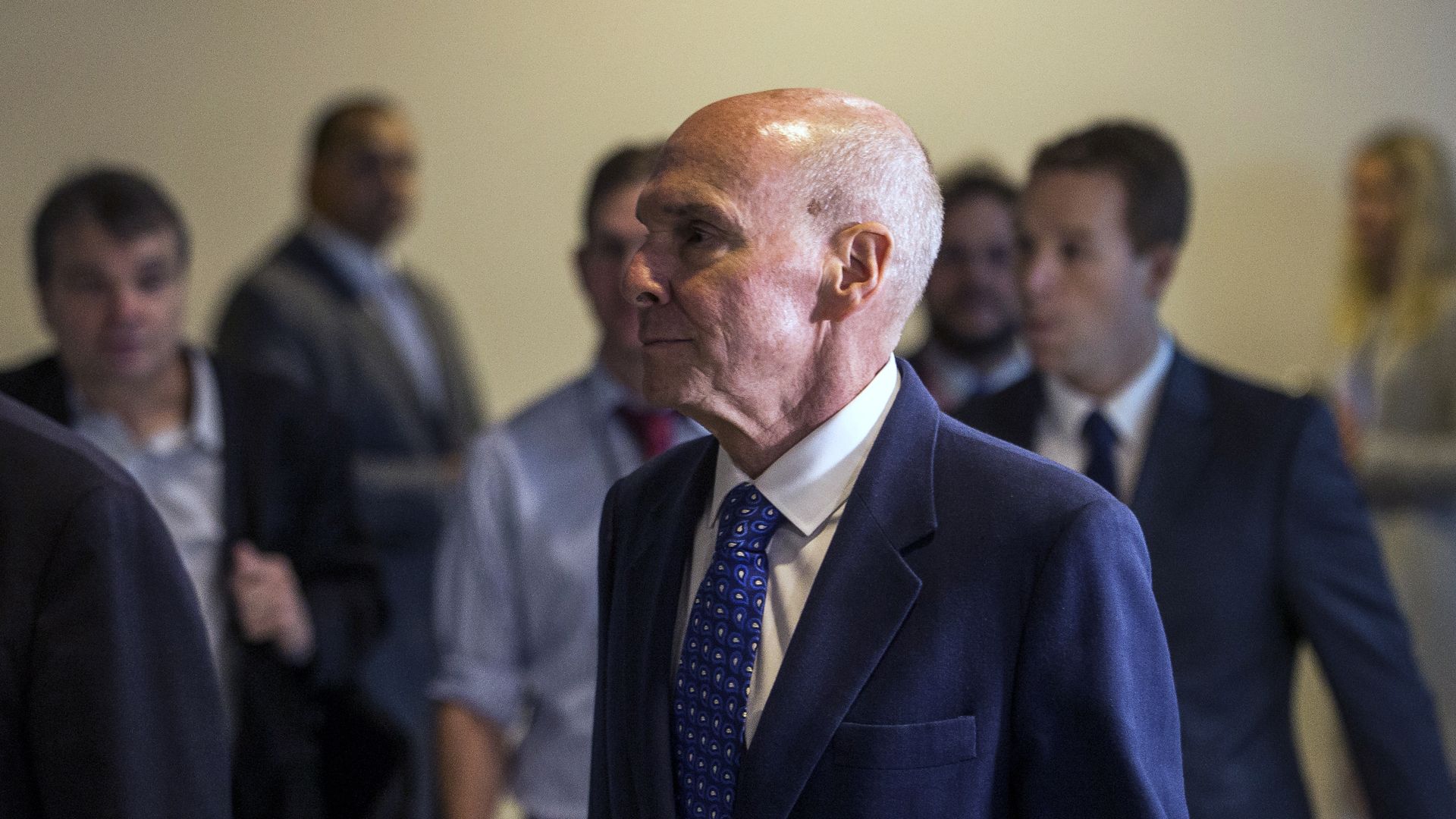 The House Intelligence Committee on Monday released the transcript of its interview with Michael McKinley, a career diplomat and former senior adviser to Secretary of State Mike Pompeo who resigned last month.
Why it matters: McKinley testified to impeachment investigators, "The timing of my resignation was the result of two overriding concerns: the failure, in my view, of the State Department to offer support to Foreign Service employees caught up in the impeachment inquiry; and, second, by what appears to be the utilization of our ambassadors overseas to advance domestic political objectives."
Key excerpts:
McKinley testified that he asked former U.S. Ambassador to Ukraine Marie Yovanovitch, who alleges that Rudy Giuliani led a campaign to oust her from her position, if she would welcome a statement of support from the State Department.
Q: "What was Ambassador Yovanovitch's response when you asked her that question?"
A: "She — she's — well, you've had her here, so you know she's very careful in the way she speaks and presents. And she said: Yes, I would welcome it. And it was pretty much that. But also I asked whether others in the building had reached out to her in the preceding days or weeks, and the answer was no."
He alleged that while senior State Department officials supported his proposal to issue a statement in support of Yovanovitch, Secretary of State Pompeo "decided that it was better not to release a statement at this time."
"On Saturday, September 28, I sent an email to senior officials proposing a strong and immediate statement of support for Ambassador Yovanovitch's professionalism and courage, particularly to send a message to Department employees that leadership stood behind its employees in this difficult moment. I was told that the decision was not to issue a statement."
McKinley testified that the record of President Trump's July 25 call with Ukrainian President Volodymyr Zelensky "absolutely" alarmed him.
"So after the whistleblower account came out and I started reading in much greater depth what was happening in the media, it became evident to me that Masha had been caught up in something that had nothing to do with the way she performed her duties in Kyiv. When the transcript of the call was released — I'm just going to state it clearly — as a Foreign Service officer, to see the impugning of somebody I know to be a serious, committed colleague in the manner that it was done raised alarm bells for me. It absolutely did."
Go deeper