Study suggests high deductibles hurt diabetes patients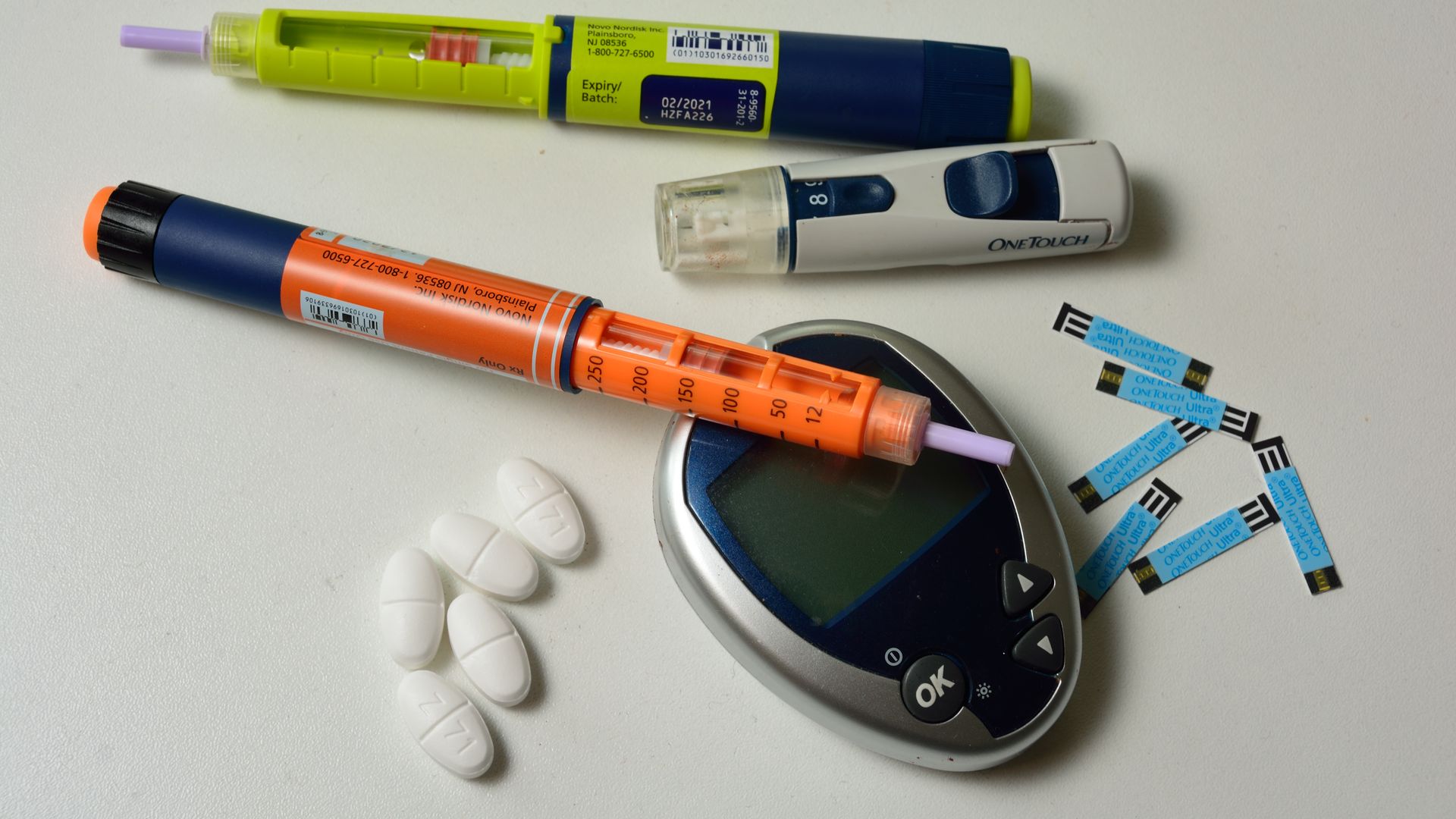 Switching to a high-deductible health plan has an impact on diabetes patients' adherence to their medication — but only if they're taking brand-name anti-diabetic drugs, a new study in JAMA Network Open found.
Why it matters: This is further evidence that putting people on the hook for too much of their health care costs can have adverse health effects if they then can't afford their care.
Details: The study observed type 2 diabetes patients, half of whom switched to a high-deductible plan. It differentiated between those taking branded and generic anti-diabetic drugs.
"This study suggests that enrollment in [a high-deductible health plan] may disrupt delivery of care for patients with type 2 diabetes, especially those for whom branded options offer optimal disease management," the authors conclude.
Go deeper: Employers are relying less on high-deductible health insurance plans
Go deeper