E. Jean Carroll sues Trump for defamation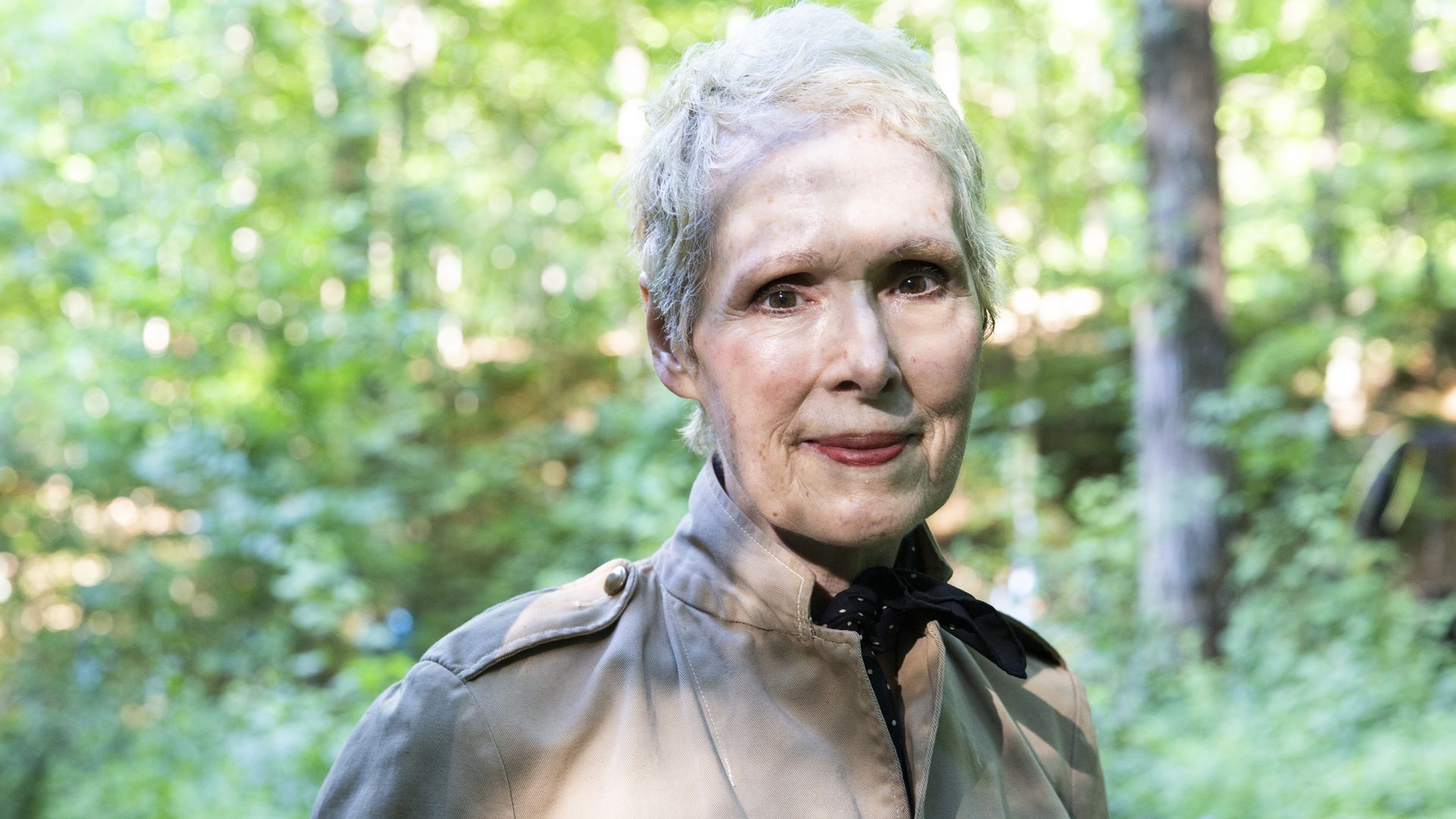 Advice columnist E. Jean Carroll, who has accused President Trump of sexually assaulting her in the 1990s, has sued him for defamation.
The big picture: The lawsuit, filed in state court on Monday, claims Trump damaged her reputation and her career when he denied her allegation in June.
"No one, not even the president, is above the law. While I can no longer hold Donald Trump accountable for assaulting me more than 20 years ago, I can hold him accountable for lying about it and I fully intend to do so."
— Carroll in a statement
Background: Carroll alleged that Trump pinned her against a wall in a dressing room in New York in either late 1995 or early 1996, pulled down her tights, unzipped his pants and sexually assaulted her. Carrol claims she fought back and escaped relatively quickly.
Trump has denied the allegation altogether, saying he has never met Carroll and telling reporters she "is not my type." There is a photo of the two of them together in the 1980s.
His statements regarding Carroll, the lawsuit said, "are fully consistent with his tried-and-true playbook for responding to credible public reports that he sexually assaulted women."
The bottom line, per NYT: Trump may have to defend his statements in court.
Go deeper