Tweet by tweet: Trump praises Trump 2,026 times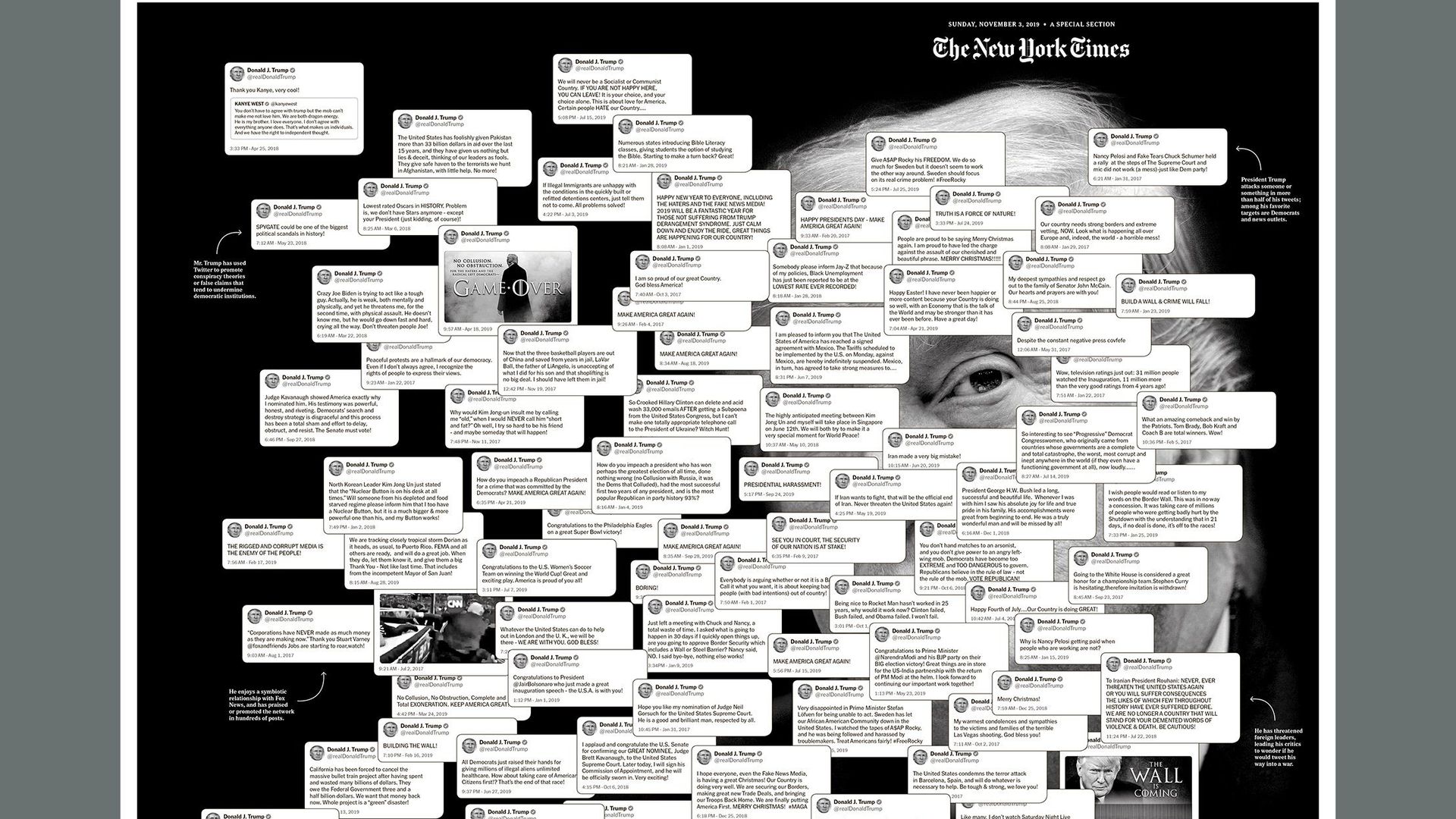 The NY Times read all 11,390 of President Trump's White House tweets (twice), and reports these findings in a 10-page special section, with three articles online.
The big picture: "At the beginning of his presidency, Mr. Trump tweeted about nine times per day. ... In the past three months, President Trump's tweets have spilled out at triple the rate he set in 2017."
"[T]he person he most often singled out for praise was himself "— 2,026 times.
"[H]e attacks someone or something in more than half of his tweets. ... [H]e has attacked at least 630 people and things in 5,889 tweets since taking office."
From a long list of Tweet topics:
1,710: promoted conspiracies.
851: attacked minority groups.
36: called the news media the "enemy of the people."
16: referred to himself as everyone's "favorite" president.
How to catch Trump's eye for a retweet: "Capital letters help. ... Mornings, East Coast time, are best," Matt Flegenheimer writes.
"The surest path is echoing Mr. Trump's voice. The user @fiiibuster, whose profile boasts that he has been retweeted twice by the president, ... [used the words] 'security,' 'prosperity,' 'America first,' 'Pathetic,' 'bad reporter,' 'shame!'"
Go deeper