Jimmy Carter says he was "completely at ease" with death after cancer diagnosis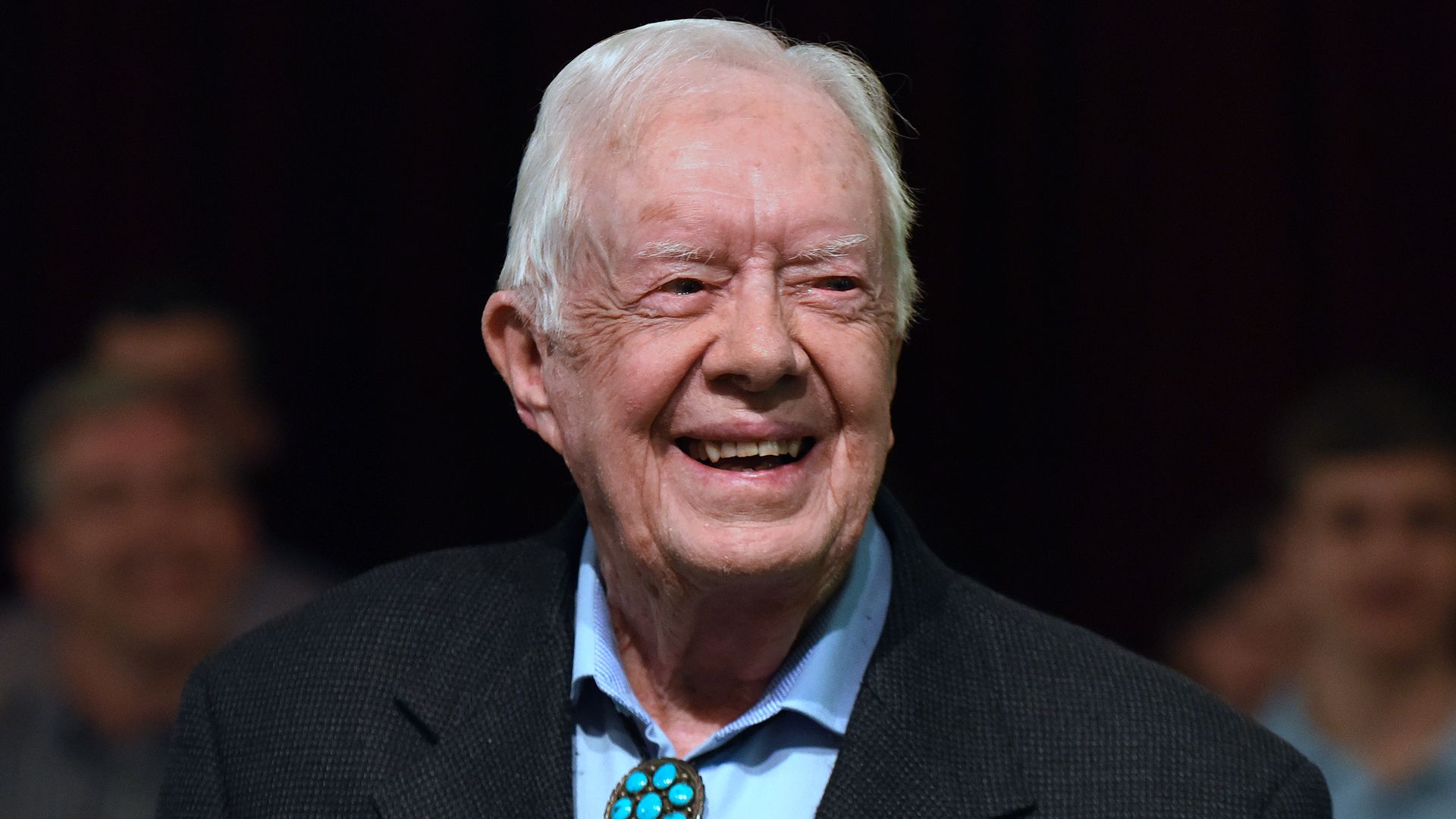 Former President Jimmy Carter said during a church service Sunday that he "was absolutely and completely at ease with death" following a brain cancer diagnosis in 2015, CNN reports.
Background: Doctors told Carter in 2015 that his ongoing cancer had spread to his brain, leading the former president to believe he would "die very quickly." He said that while he prayed over the issue, he did not ask to live, but rather to have a good attitude toward death.
"I obviously prayed about it. I didn't ask God to let me live, but I asked God to give me a proper attitude toward death. And I found that I was absolutely and completely at ease with death," Carter said.
"It didn't really matter to me whether I died or lived. Except I was going to miss my family, and miss the work at the Carter Center and miss teaching your Sunday school service sometimes and so forth. All those delightful things," he added.
Carter beat cancer in December 2015. At 95, he is the oldest living president. The record was previously held by the late former President George H.W. Bush, who died in late 2018.
Go deeper ... Jimmy Carter: I hope there's an age limit on presidency
Go deeper