Ahead of snap election, Boris Johnson apologizes for missing Brexit deadline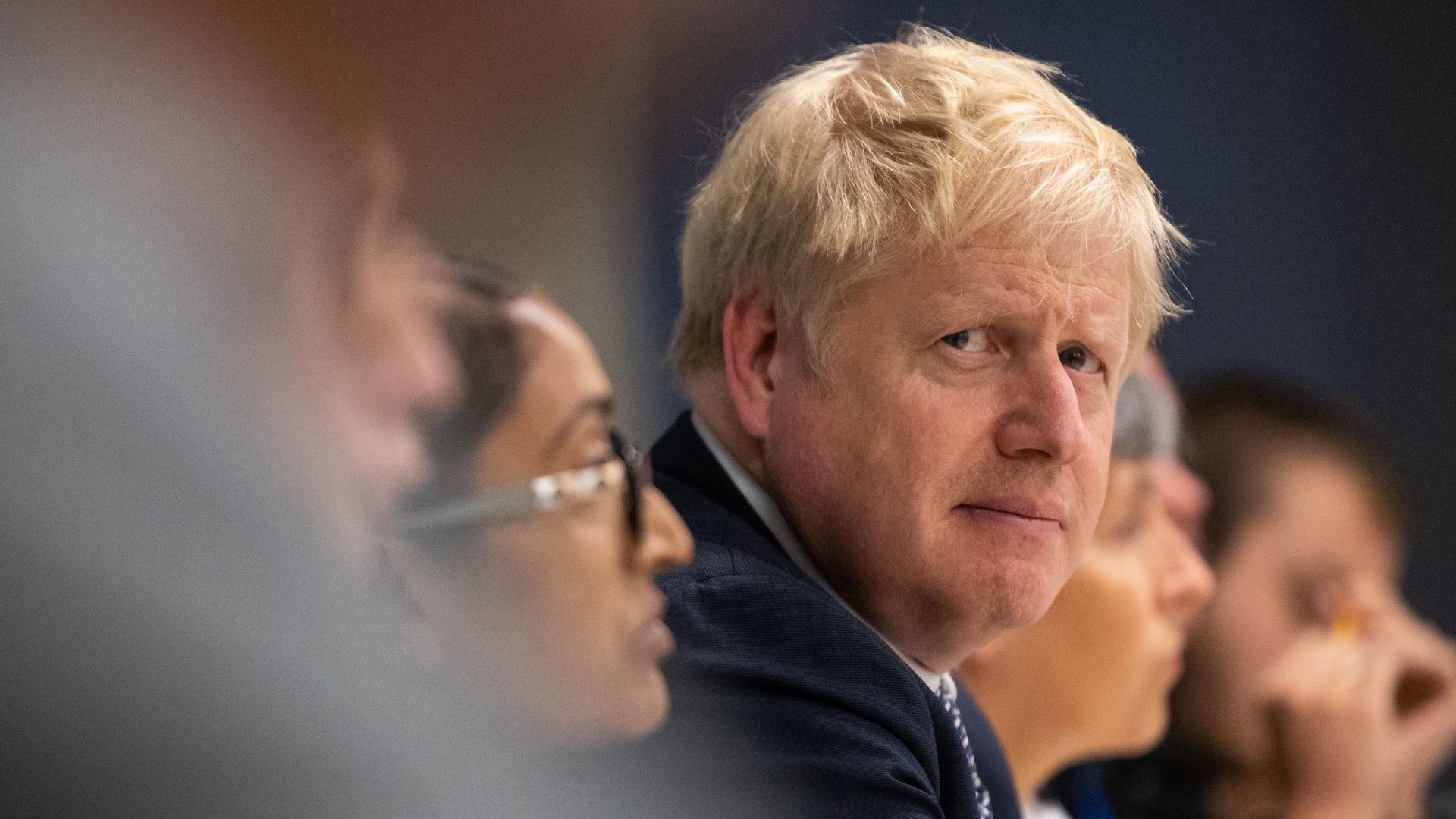 Prime Minister Boris Johnson told Sky News on Sunday that failing to take the United Kingdom out of the European Union on Oct. 31 was a matter of "deep regret" for him and that he would apologize to the Conservative Party, according to the AP.
Why it matters: Johnson repeatedly promised to deliver Brexit by Oct. 31 during the party leadership race that brought him to power in July, at one point stating that he would rather be "dead in a ditch" than ask the EU for an extension.
Context: Johnson was hindered by a law passed by opposition lawmakers — as well as some rebels whom he later kicked out of his own Conservative Party — that required him to request a three-month Brexit extension until Jan. 31 after Parliament failed to pass his Brexit deal.
Between the lines: Johnson's apology comes as British parties begin to campaign for a snap general election on Dec. 12, in which all seats in the 650-seat House of Commons are up for grabs. Johnson and the other parties in Parliament voted to call the election after it became clear once again that the divided chamber would not be able to resolve the Brexit impasse.
Johnson hopes to win a Brexit-friendly majority that could immediately pass his deal once the new House of Commons is seated.
Of note: Brexit Party leader Nigel Farage, who was a lead campaigner in the 2016 referendum and has been a thorn in the side of the Conservative Party, said that he would not seek a seat in the upcoming parliamentary elections. Farage said he can better serve his party by traveling throughout the U.K. supporting Brexit Party candidates.
However, he vowed that the Brexit Party will contest every seat against the Conservatives unless Johnson drops his proposed Brexit agreement, which Farage believes is too soft.
Farage and other hardline Brexiteers favor a "clean break," or "no-deal" Brexit, which experts warn could have a devastating effect on the British economy.
Go deeper: Boris Johnson's path to victory resembles Trump's in 2016
Go deeper