Report finds uptick in "anti-Israel" activity on college campuses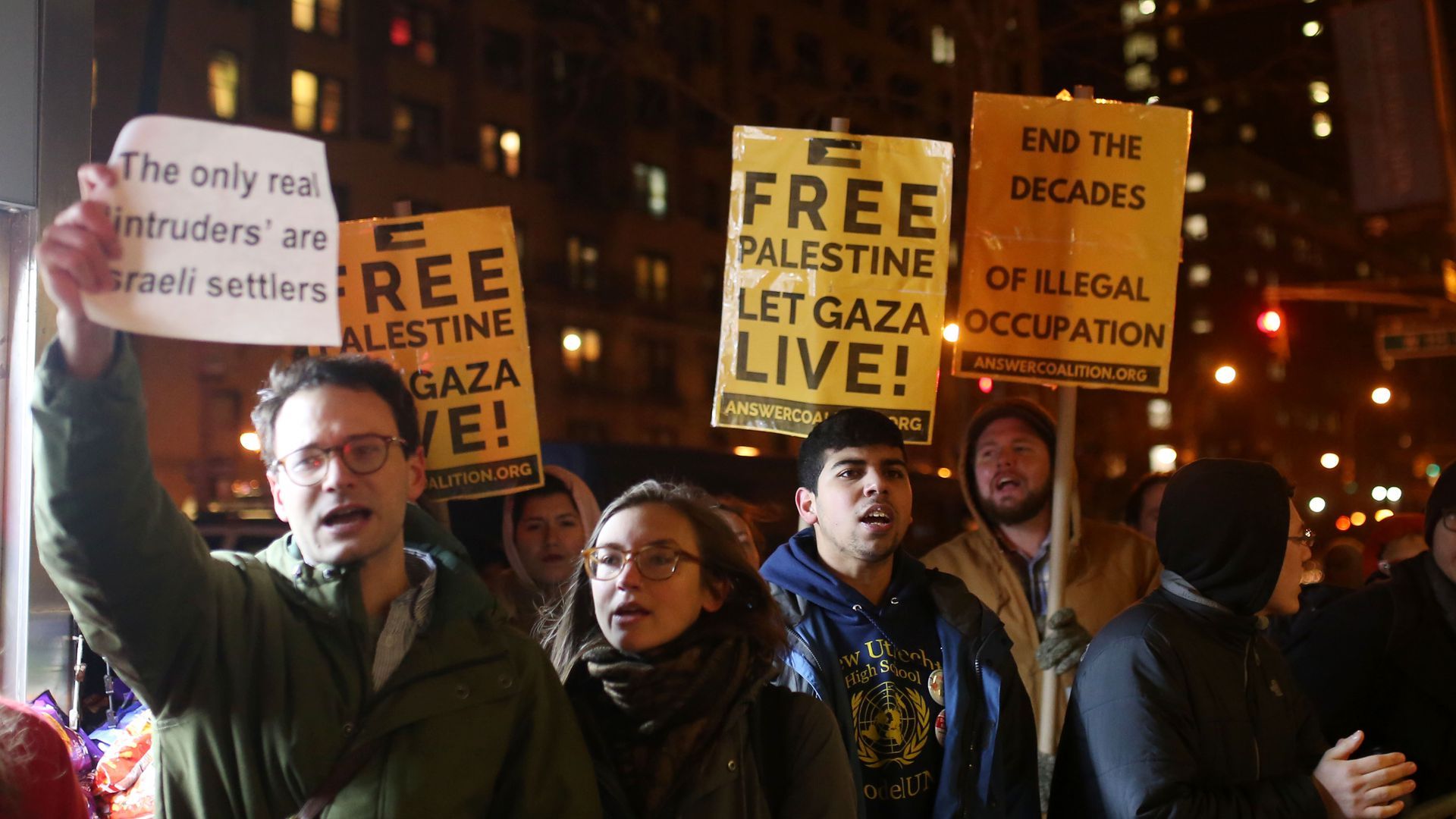 American students ran at least 28 campaigns during the 2018–19 academic year to protest the Israeli government and encourage boycotts of Israeli companies and institutions, according to a group that has been monitoring such activity on U.S. campuses since 2011.
The big picture: That's an uptick in "anti-Israel" activity on American college campuses from the levels recorded over the past two years. But it's down from a peak of 44 campaigns in the 2014–15 academic year, per the 2019 Campus Trends Report published by the Israel on Campus Coalition, a group that supports Israel.
By the numbers: Of the 28 "anti-Israel" campaigns in 2018–19, 20 were "traditional BDS" (Boycott, Divestment, Sanctions) actions, and eight were non-BDS anti-Israel resolutions," per the report.
Headline findings: "The 2018–19 academic year saw the highest recorded level of anti-Israel disruptions of pro-Israel events."
"Disruptions occurred on campuses across the country and targeted events featuring Israeli speakers such as the Consul General of Israel in New York Dani Dayan and LGBTQ activist and former Israel Defense Forces commander Hen Mazzig."
"During the 2018–19 academic year, East Coast campuses experienced more anti-Israel events than any other region."
Go deeper