First look: Andrew Yang's "New Way Forward"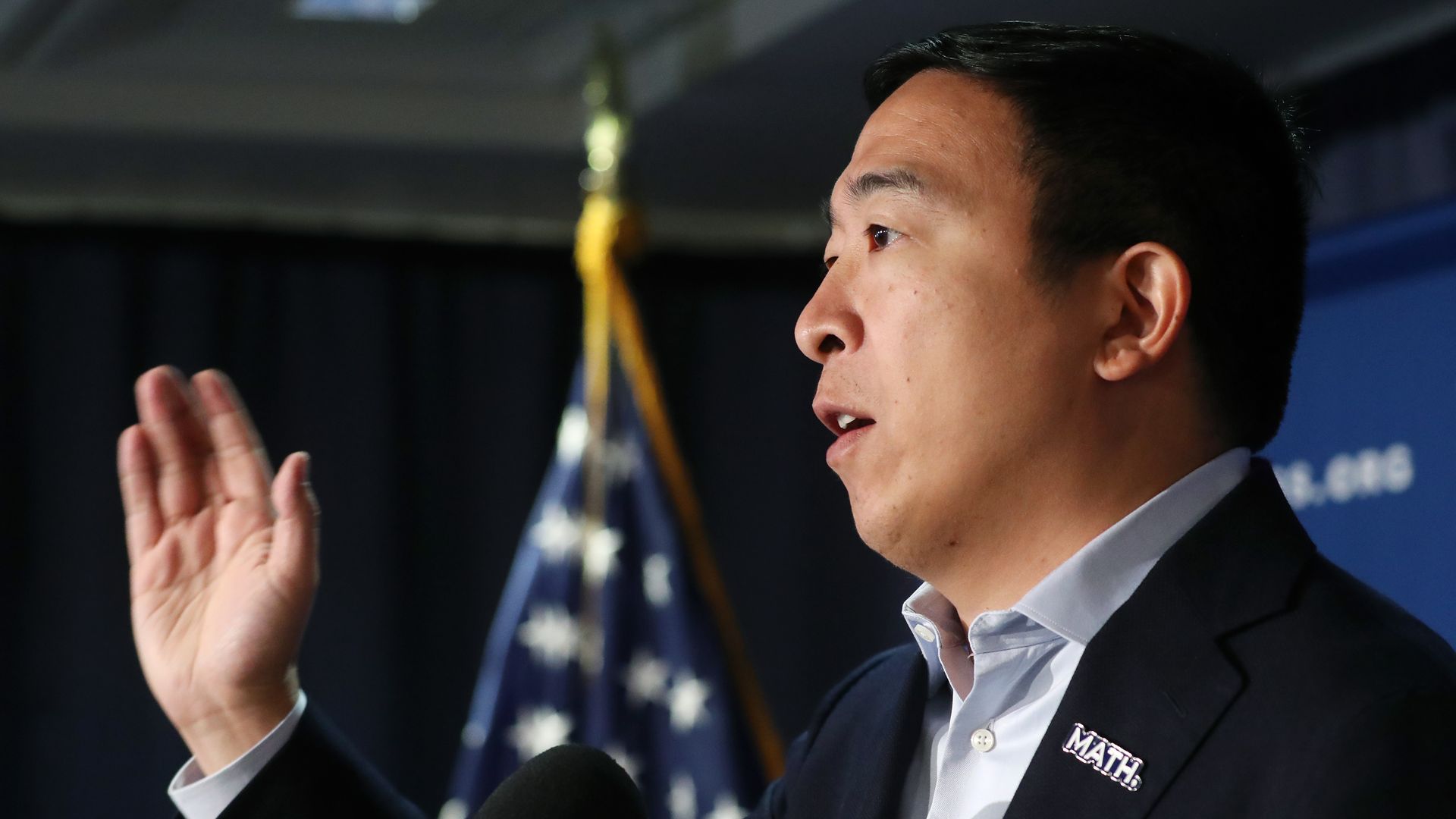 Andrew Yang will unveil a "New Way Forward" message when he joins other candidates onstage in Des Moines Friday night at the Iowa Democratic Party's Liberty & Justice dinner (formerly the Jefferson-Jackson Dinner).
Why it matters: Yang wants to set himself apart by discussing the root causes that led to President Trump, as a way to promote Yang's signature universal basic income for all American adults, which he calls the Freedom Dividend.
"Sadly, Donald Trump is not the root of the problem. Your kids were not all right before he got elected ..."
"Donald Trump got the problems right ... But his solutions were garbage and nonsense. ... We have to evolve in the way we think about work and value."
Go deeper