The impeachment story beyond the formal vote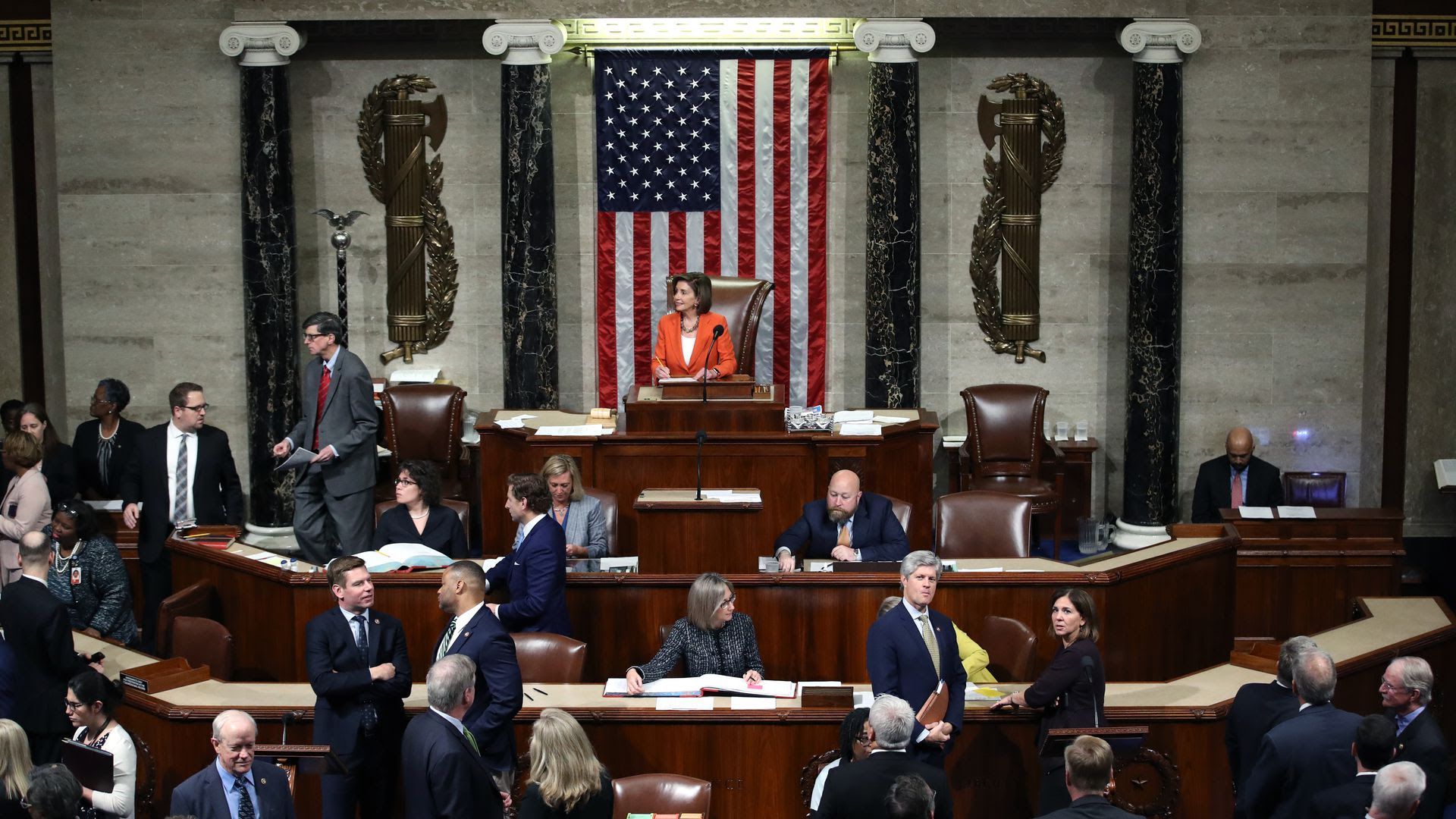 Thursday's big news was the party-line impeachment vote, but the story that could make the history books is the White House aide who described a quid pro quo.
The big picture: On the House floor Democrats passed their impeachment resolution, with Republicans unanimously in opposition.
Meanwhile, House investigators were interviewing White House official Tim Morrison, who confirmed parts of the explosive testimony from the administration's top diplomat to Ukraine, according to his opening statement.
Why it matters: Morrison was in the room for the July 25th phone call between President Trump and Ukrainian President Volodymyr Zelensky.
In his opening statement, the longtime Republican staffer said that he believes Trump and administration officials' actions were legal but "problematic for U.S. policy in supporting an ally in the region."
Morrison said he does not recall any NSC lawyers being on the call, so afterward he "promptly" asked the National Security Council lawyers to review the summary.
The big picture: Some Republicans are seizing on the section of Morrison's opening statement in which he says he "was not concerned that anything illegal was discussed," on the July 25 call as proof of Trump's exoneration, Axios' Alayna Treene writes.
However, as many Democrats point out, whether Morrison thinks Trump's actions were legal or not, he said that Trump administration officials made it clear to Ukrainian government officials that they would not receive security aide until the new Ukrainian prosecutor general committed to pursing an investigation into Burisma, the Ukrainian company whose board of directors included Hunter Biden.
Morrison also raised alarm bells for Democrats when he said that no NSC lawyers were present on the call.
This matters because Army Lt. Col. Alexander Vindman, the top Ukraine adviser at the White House, told House investigators earlier this week that NSC lawyers had directly handled the summary of the call that was eventually released to the public, per multiple sources familiar with his testimony.
Go deeper: Trump's new reality: the daily dump
Go deeper