How Democrats and Republicans see impeachment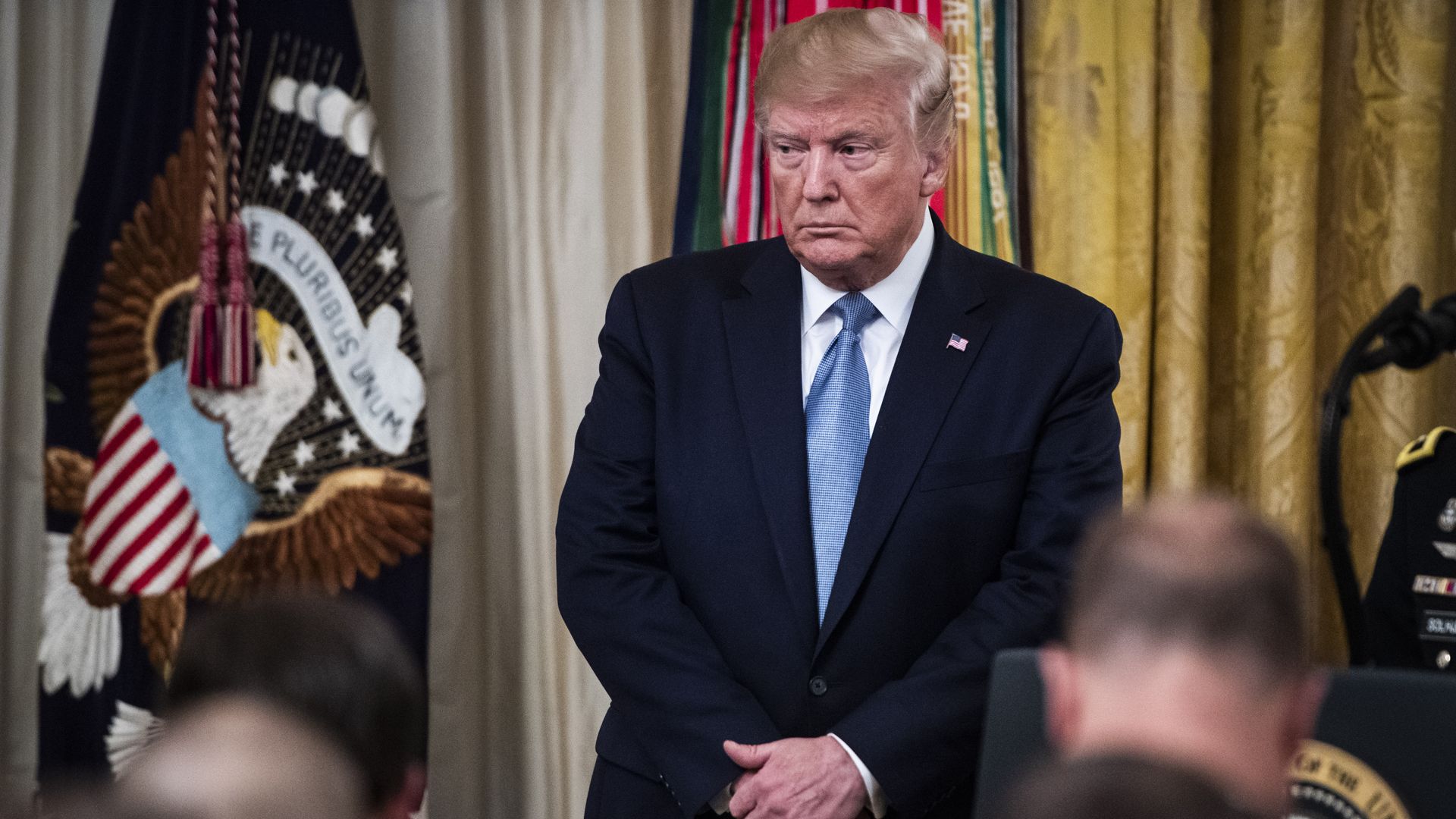 With a near party-line vote on impeachment rules expected in the House Thursday morning, Democrats are confident, while Republicans are focusing on swing states to shore up support.
Why it matters: Democrats say the vote will accelerate the inquiry, and will give them more tools to conduct their investigation. 
The mid-morning vote is scheduled in the middle of testimony by Tim Morrison, a National Security Council official who has decided to leave the administration "to pursue other opportunities."
Democrats are going for a jackpot by asking former Trump national security adviser John Bolton to appear behind closed doors next week.
A source close to Bolton tells Axios' Margaret Talev that Bolton won't testify unless compelled — via subpoena.
But if Bolton is compelled, look out: He knows a lot, and won't be demure or hold back.
The Trump re-election campaign is looking at impeachment largely through the lens of the swing states the president needs to win in 2020.
Aides cite polls showing that his support has held in battlegrounds.
"Once you get outside Washington, D.C.," a Trump campaign official said, "the issue of impeaching a duly elected president plays a lot differently."
The campaign says it plans a massive, data-driven ground game, to hold Democrats in tough districts "accountable for their positions on impeachment."
A N.Y. Times Upshot/Siena College poll released yesterday found a majority of voters in each of six battleground states (Arizona, Florida, Michigan, North Carolina, Pennsylvania and Wisconsin) oppose impeaching and removing Trump.
The campaign says those findings reflect its internal polling.
Go deeper: Trump's speedy impeachment process
Go deeper