Kamala Harris will lay off dozens of campaign staffers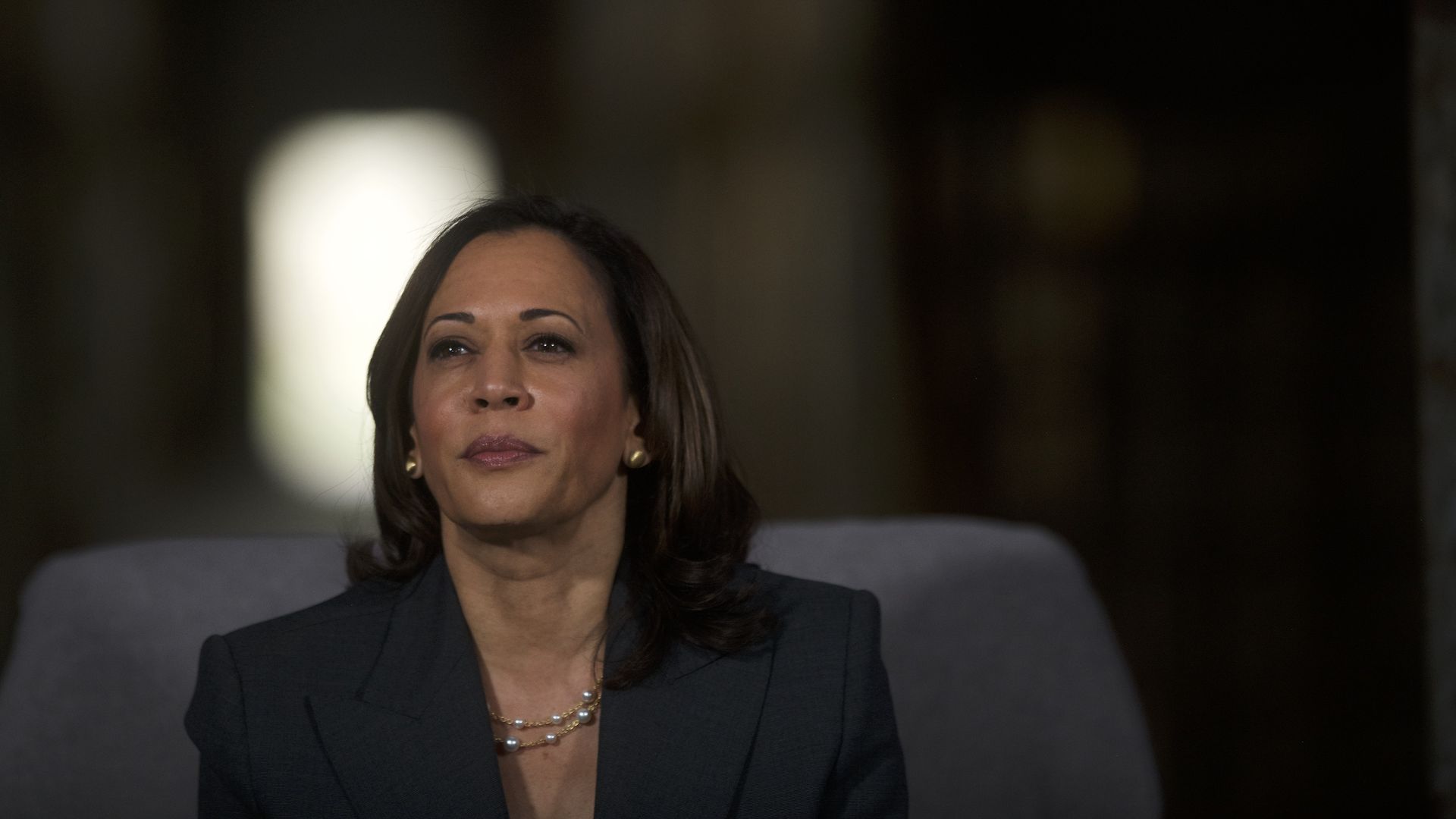 Sen. Kamala Harris — who has largely held on as a top-tier polling candidate after standing out in 2020 debates — is laying off dozens of her campaign aides as her campaign manager cuts his own salary, Axios has confirmed.
The big picture, via Axios' Alexi McCammond: Harris is not the only candidate facing a cash crunch with more staffers than she can probably afford, but these layoffs are not a good sign for someone polling in the top five.
Harris and others in this position ultimately face two choices: drop out or fire staff to reallocate money and keep running.
By the numbers: Harris raised $11.8 million in Q3, per her FEC filing, and finished with $10.5 million cash on hand. She spent $14.5 million — more than what she got. Former Vice President Joe Biden also spent more than he raised in Q3.
What they're saying: "From the beginning of this campaign, Kamala Harris and this team set out with one goal — to win the nomination and defeat Donald Trump in 2020. This requires us to make difficult strategic decisions and make clear priorities, not threaten to drop out or deploy gimmicks," Harris' campaign manager Juan Rodriguez wrote in a memo obtained by Axios.
Go deeper: 2020 candidates' Q3 fundraising hauls
Go deeper