Israel asked U.S. to condition Lebanon aid on Hezbollah missile factory shutdown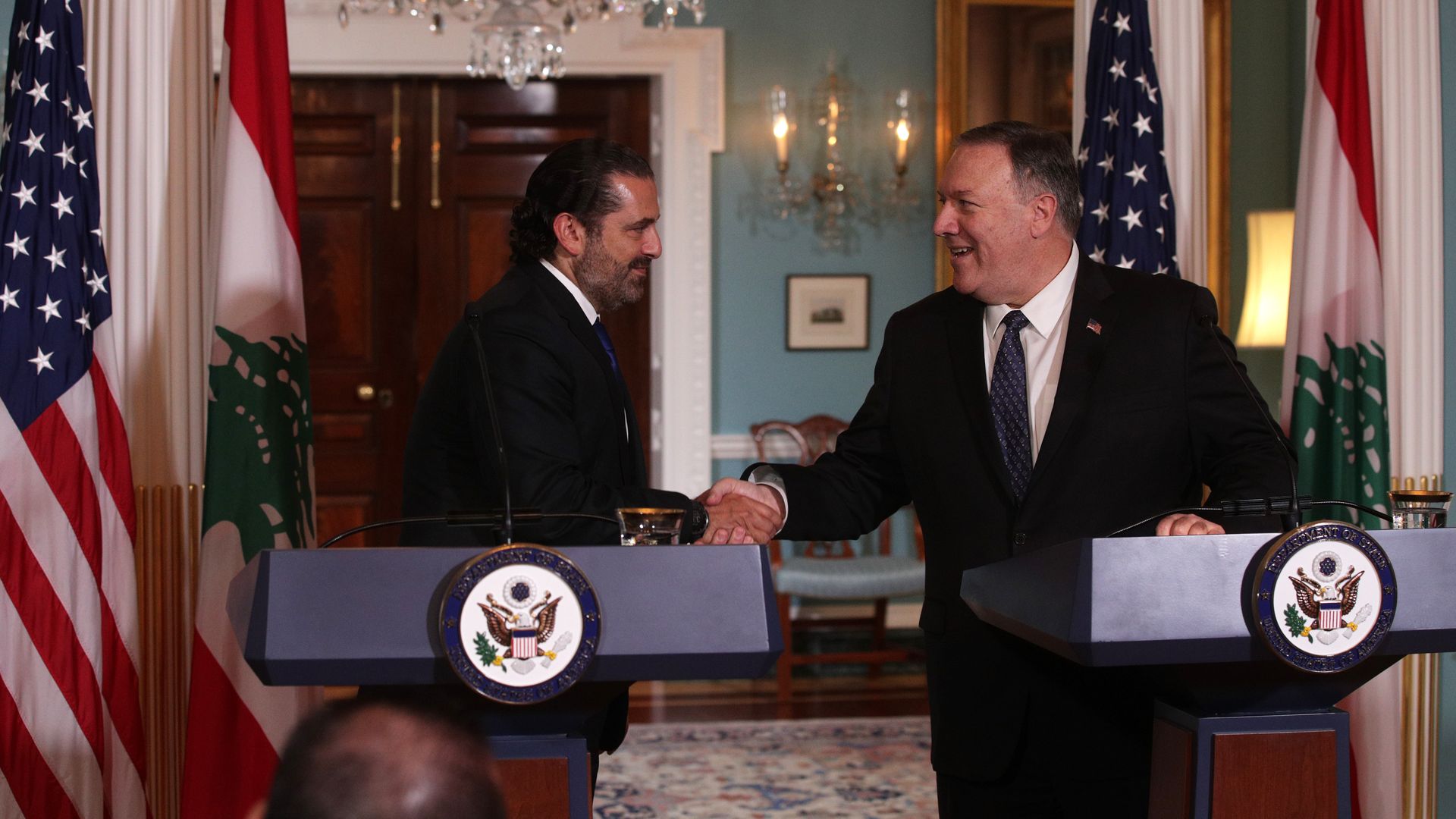 Israel asked the U.S. and other Western countries to condition aid to Lebanon on its government's action against Hezbollah's precision missiles project, Israeli officials told me.
Why it matters: The U.S. has had a close relationship with the Lebanese government for many years, prompting a debate inside the Trump administration on whether aid should be frozen.
Much of the U.S. aid to Lebanon goes toward funding the Lebanese army. Over the last year, the U.S. military aid to Lebanon topped $100 million in addition to civilian financial assistance.
Many in the White House support freezing the aid, but the State Department and the Pentagon think it should continue.
The officials said the Israeli requests regarding the aid began before the latest protests in Lebanon — adding that Israel doesn't want to get involved in those domestic issues.
The big picture: Israel is concerned by the funding of Lebanon's army, claiming it is infiltrated by Hezbollah. It argues that aid could benefit the interests of the Shiite terror organization.
The state of play: Israeli officials told me that several weeks ago its foreign ministry ordered Israeli ambassadors in several capitals, including Washington, to convey messages to decision makers on the topic.
That argument centered on stopping aid to Lebanon as long as Hezbollah is part of the Lebanese government — and as long as the government doesn't act to shut down the organization's covert precision missile factories.
Israel is very concerned that Hezbollah will develop an industrial capacity of manufacturing precision missiles, which could pose a significant threat to its military bases and strategic sites.
The Israeli officials stressed that there is close coordination with the Trump administration on curbing Hezbollah's funding, prompting the Treasury Department to sanction several individuals and companies connected to Hezbollah's financial system.
Go deeper: Pompeo warned Lebanon about covert Hezbollah missile factory
Go deeper