House Democrats race to finish impeachment inquiry in 2019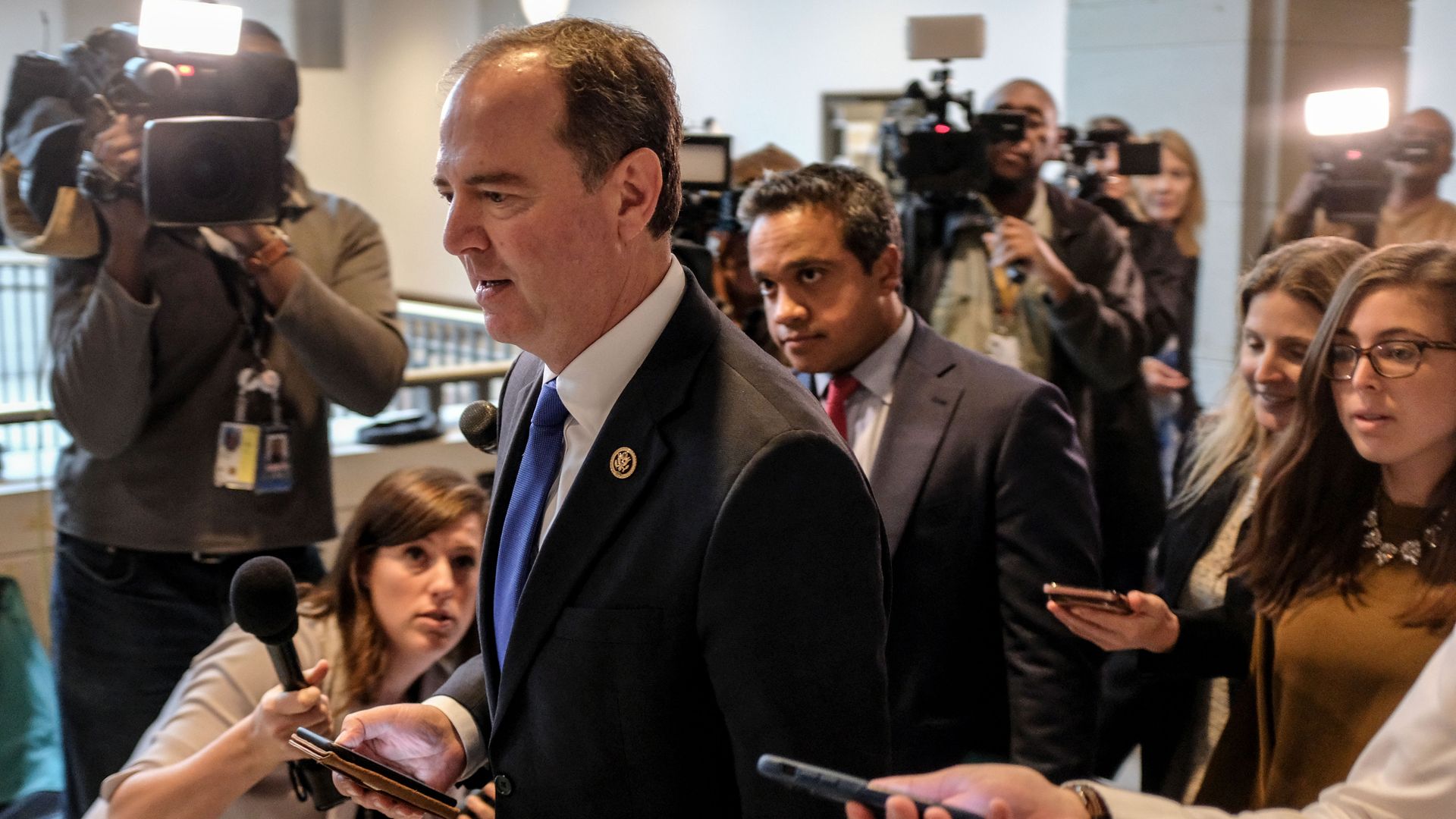 House Democrats hope to wrap up private impeachment depositions during a previously scheduled recess next week, then begin public hearings when they return Nov. 12.
Why it matters: House Democrats still hope to finish the impeachment process in 2019.
House Intelligence Chairman Adam Schiff emerged last night after Alexander Vindman's 10+ hours of testimony, and said the still-unknown whistleblower who touched off the probe has "the right to remain anonymous."
"They certainly should not be subject to these kind of vicious attacks and other words and actions that threaten their safety for doing their patriotic duty," Schiff said outside the SCIF (Sensitive Compartmented Information Facility).
"The president's allies would like nothing better than to out this whistleblower. Our committee will not be a part of that. We will not stand for that."
Trump and Republican lawmakers are complaining about that approach.
Trump tweeted: "[T]he Whistleblower disappeared after I released the transcript of the call. Where is the Whistleblower? That is why this is now called the Impeachment Hoax!"
Republicans on the House Oversight Committee tweeted a sign: "78 Days Since Adam Schiff Learned the Identity of the Whistleblower."
Go deeper: The coming appearances in House Democrats' impeachment probe
Go deeper