Apple: iPhone 11 off to "very, very good start"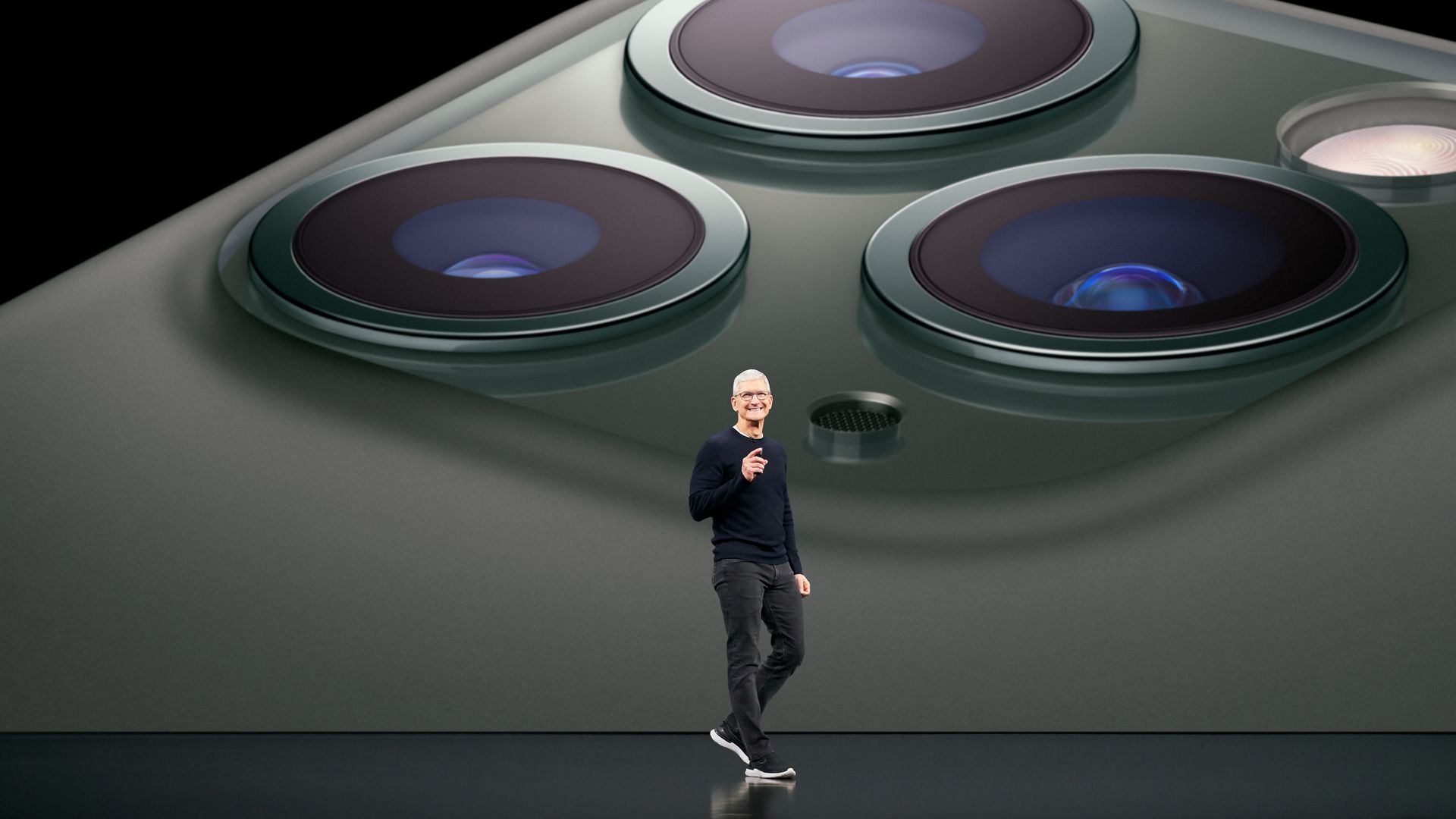 Apple delivered a generally positive earnings report on Wednesday, with CEO Tim Cook telling Reuters that iPhone 11 sales are off to a "very, very good start."
Why it matters: The iPhone is the bulk of Apple's business and critical to driving demand for its other products.
Apple's services and accessories businesses, two fast-growing areas for the company, grew somewhat faster than analysts had been expecting.
By the numbers:
Apple reported revenue of $64 billion, up 2% from a year earlier, and per-share earnings of $3.03, up 4%.
Services revenue totaled $12.5 billion, up from $10.6 billion at the same time last year.
Wearables and accessories were $6.5 billion, up from $4.2 billion a year earlier.
iPhone sales were $33.4 billion, down from $36.8 billion a year ago.
Mac sales were just below $7 billion, down from $7.3 billion in the prior year.
For the current quarter, which goes through December, Apple forecast revenue of between $85.5 billion and $89.5 billion, roughly around the range of what analysts were expecting.
Shares of Apple were up slightly in after-hours trading, changing hands recently at $245.70, up $2.44 or 1%.
On its conference call with analysts:
Apple announced that the U.S. Census would be collecting using hundreds of thousands iOS devices to securely collect population data.
The company will also allow those with its Apple Card credit card to buy an iPhone interest free over 24 months.
Go deeper