Steph Curry and Callaway Golf announce a multi-year partnership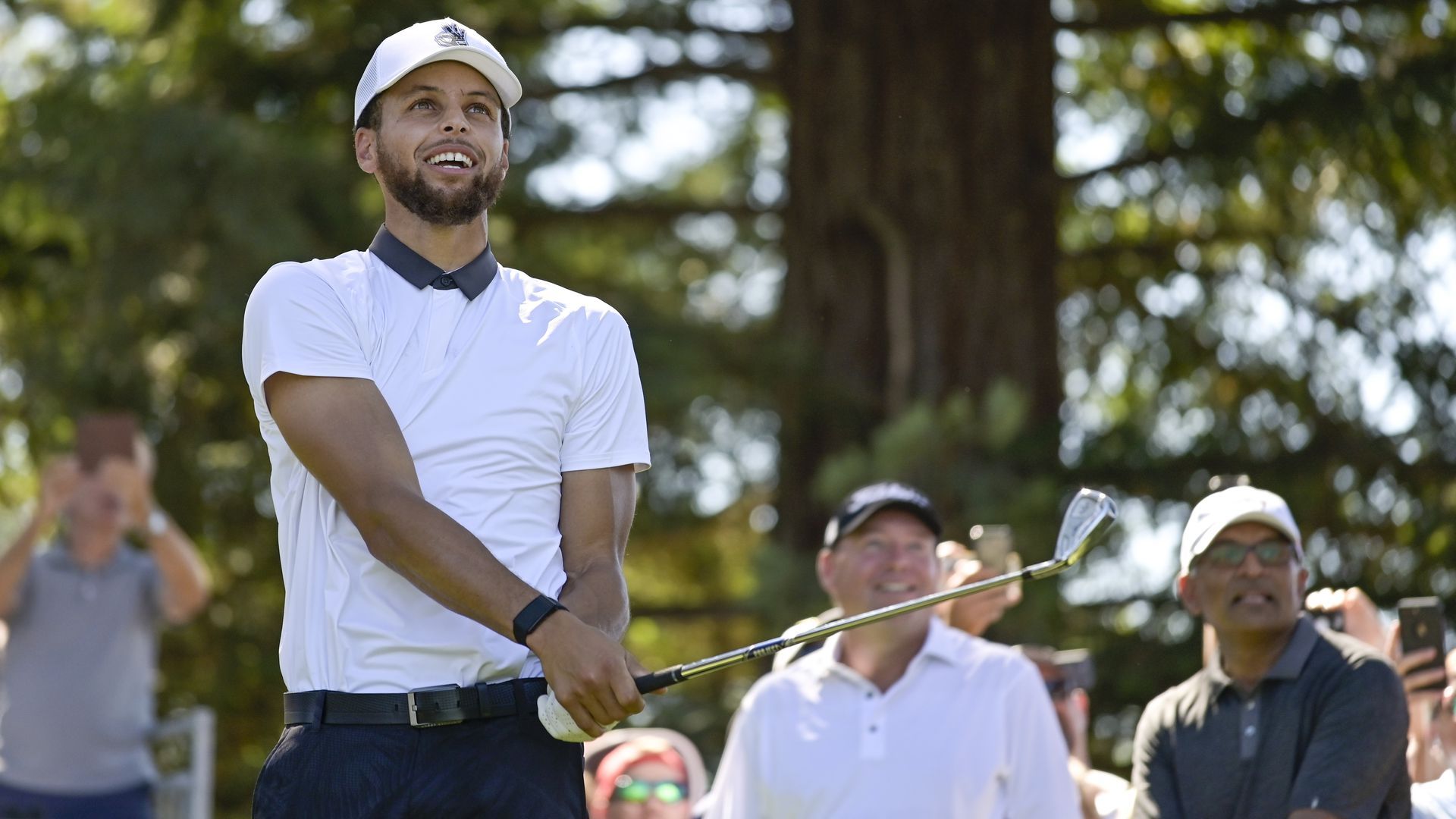 Steph Curry and Callaway Golf announced a multi-year partnership last week that includes a commitment from both parties to partner on initiatives aimed at making golf "more accessible to underserved and underrepresented youth."
Why it matters: This comes on the heels of Curry's pledge last month to help Howard University launch a Division I golf program and fund it for six years.
Callaway will be the official equipment provider for Howard, while also donating additional funds — an example of the kind of philanthropic work Curry and Callaway hope to do together.
Between the lines: This is both a sign of the times and a potential blueprint for the future.
Sign of the times: Sports is at the center of almost every major American issue these days, so athletes have bigger voices than ever. NBA players, in particular, are increasingly willing to speak out on social issues, making them ideal partners for brands wanting to take a public position on something or just generally score points with socially-conscious consumers.
Blueprint for the future: A recent study found that two-thirds of Gen Z consumers experience an increase in positive feelings about a brand because of an association with a social cause. As their buying power grows, athletes would be wise to follow Curry's lead and push for similar commitments from brand partners.
Go deeper: Stephen Curry looks to revive Howard University's golf scene
Go deeper