California forces the NCAA's hand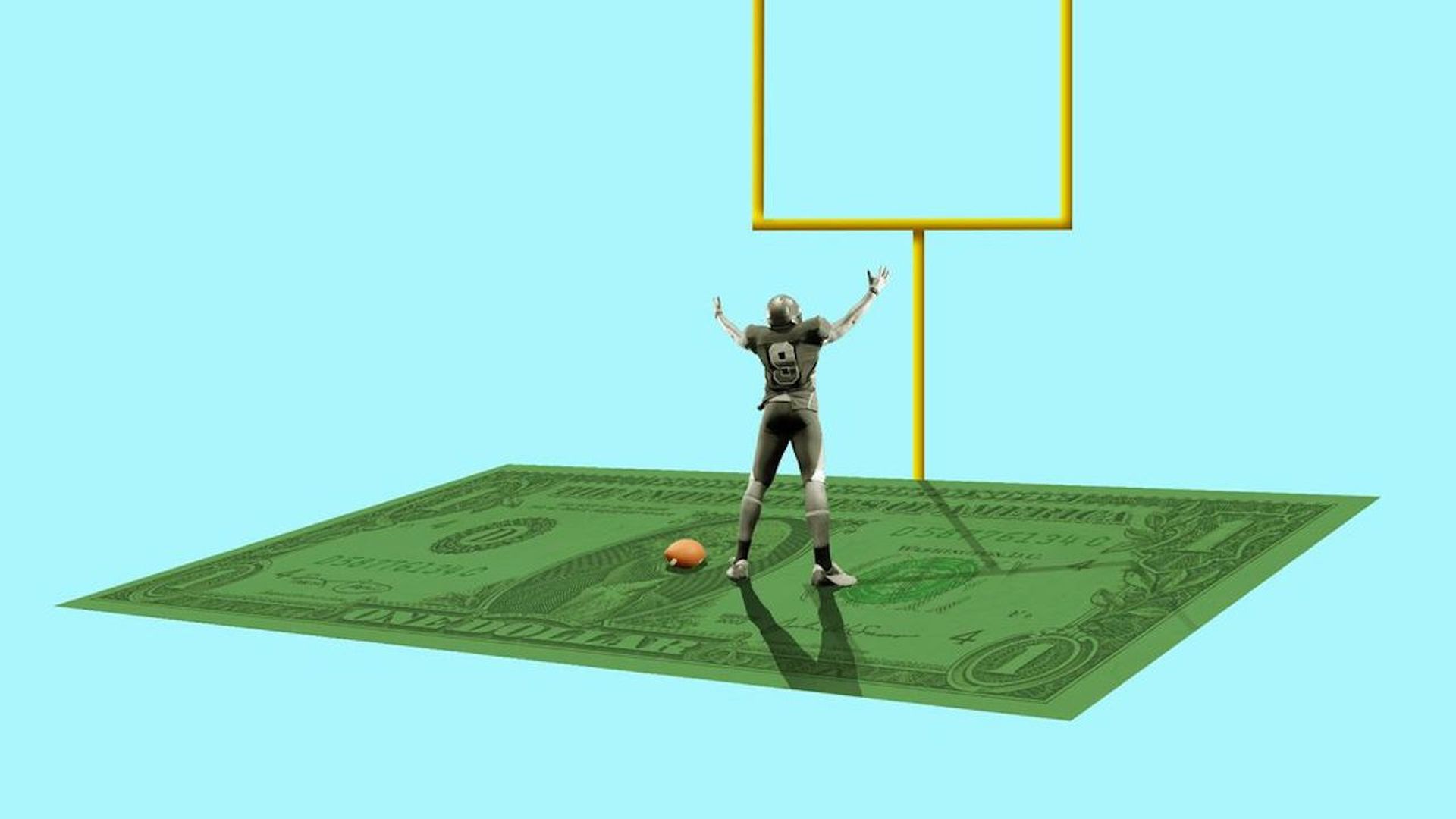 The dam has officially cracked on college athletes benefiting from their own likenesses — now the question is how much ground the NCAA is actually willing to give.
Why it matters: California's landmark law, plus the threat of other states passing their own, has succeeded in forcing the NCAA to back away from its nuclear threats around player benefits.
The group's board of governors voted Tuesday to consider letting players benefit from their own names, images and likenesses.
What they're saying: Board chair Michael V. Drake said in a statement, "We must embrace change to provide the best possible experience for college athletes."
Between the lines: Exactly what the NCAA will be giving up is far from clear, as Bloomberg notes.
The "NCAA stopped short of saying athletes would actually get paid."
"[G]etting paid to play isn't on the table."
"The board of governors voted to allow players to 'benefit' from use of their name, image and likeness," said NCAA players association executive director Ramogi Huma. "This is not a green light to receive 'compensation.'"
The big picture: The NCAA is surrendering, Axios Sports editor Kendall Baker writes.
This was always going to happen. It was just a matter of when and how messy it was going to get with various states involved.
What to watch: As details are ironed out, expect a battle over control of college athletes' licensing rights, Kendall tells me.
The NFLPA and NCPA (National College Players Association) signed a partnership yesterday.
The deal directly undercuts the NCAA and could provide a rubric for who goes to market with the licensing rights for athletes in major sports.
Go deeper