House advances impeachment proceedings resolution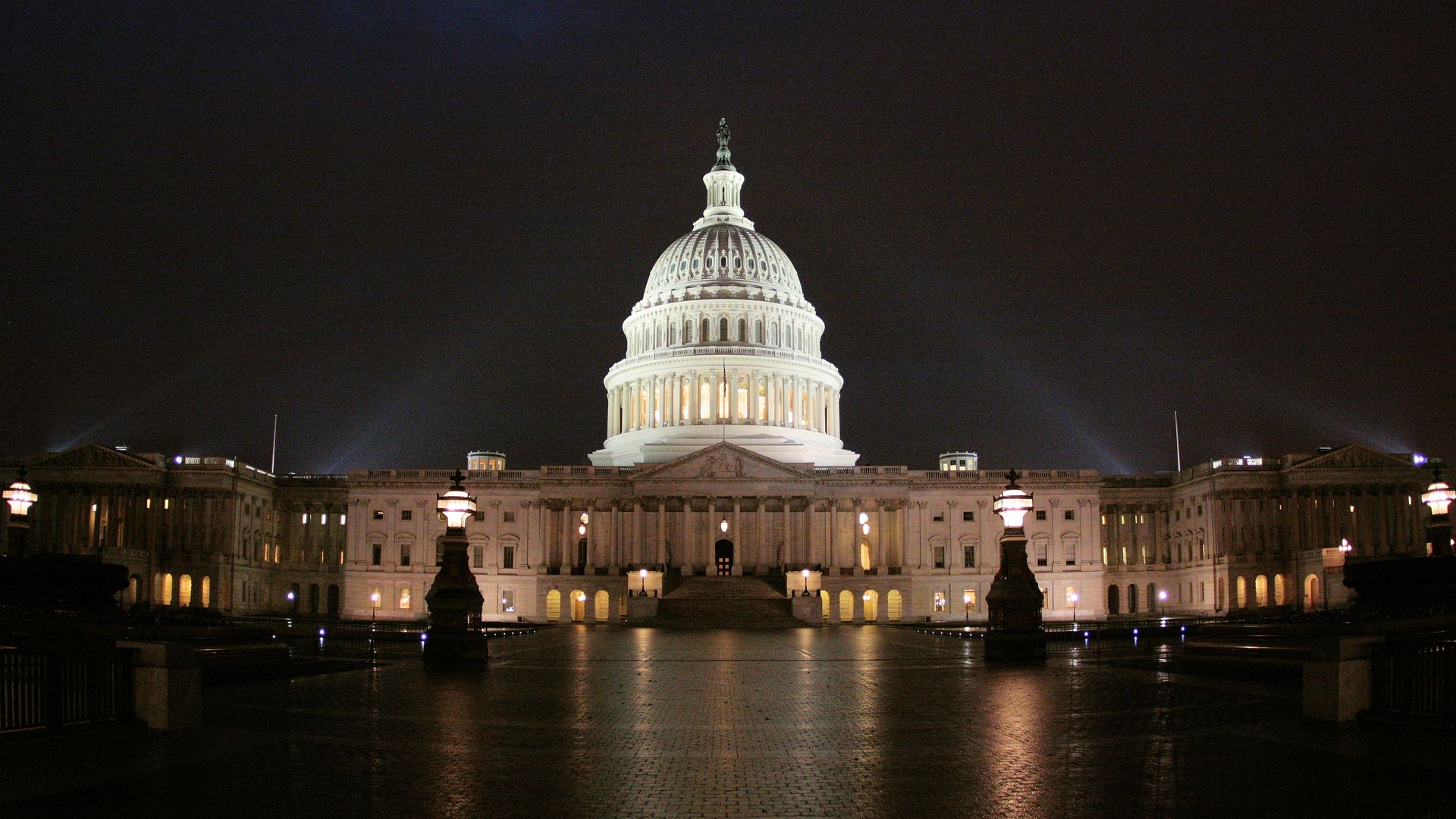 The House Rules Committee advanced on Wednesday a resolution 9-4 on plans to formalize the impeachment inquiry procedure against President Trump.
Details: House Rules Committee Chairman Jim McGovern Rep. Jim McGovern on Tuesday filed the resolution directing relevant committees to continue their inquiry "into whether sufficient grounds exist for the House of Representatives to exercise its Constitutional power to impeach Donald John Trump." It calls for open hearings and demands the House Intelligence Committee draft a report outlining findings and recommendations.
The big picture: The resolution comes as the administration and congressional Republicans have tried to dismiss the impeachment inquiry, saying the lack of a formal vote on the measure goes against long-standing precedent.
The House will vote on the measure Thursday.
Of note: The resolution gives committees' ranking Republicans the ability to subpoena witnesses, should the committee chair agree.
What they're saying: Reps. Adam Schiff, Jerry Nadler, Eliot Engel and Carolyn Maloney issued a statement on Tuesday explaining: "The resolution provides rules for the format of open hearings in the House Intelligence Committee, including staff-led questioning of witnesses, and it authorizes the public release of deposition transcripts."
"The resolution also establishes procedures for the transfer of evidence to the Judiciary Committee as it considers potential articles of impeachment, and it sets forth due process rights for the President and his Counsel in the Judiciary Committee proceedings.
"The evidence we have already collected paints the picture of a President who abused his power by using multiple levers of government to press a foreign country to interfere in the 2020 election.
"Following in the footsteps of previous impeachment inquiries, the next phase will move from closed depositions to open hearings where the American people will learn firsthand about the President's misconduct."
Per AP, Senate Majority Leader Mitch McConnell indicated Republican lawmakers planned to review the resolution to determine if it passes a "smell test."
The other side: White House press secretary Stephanie Grisham said, "The resolution put forward by Speaker Pelosi confirms that House Democrats' impeachment has been an illegitimate sham from the start as it lacked any proper authorization by a House vote ... [and] does nothing to change the fundamental fact that House Democrats refuse to provide basic due process rights to the Administration."
Read the resolution here:
Go deeper: How an impeachment inquiry works
Editor's note: This article has been updated to note the advancement of the bill.
Go deeper