Big Tech workers call out their companies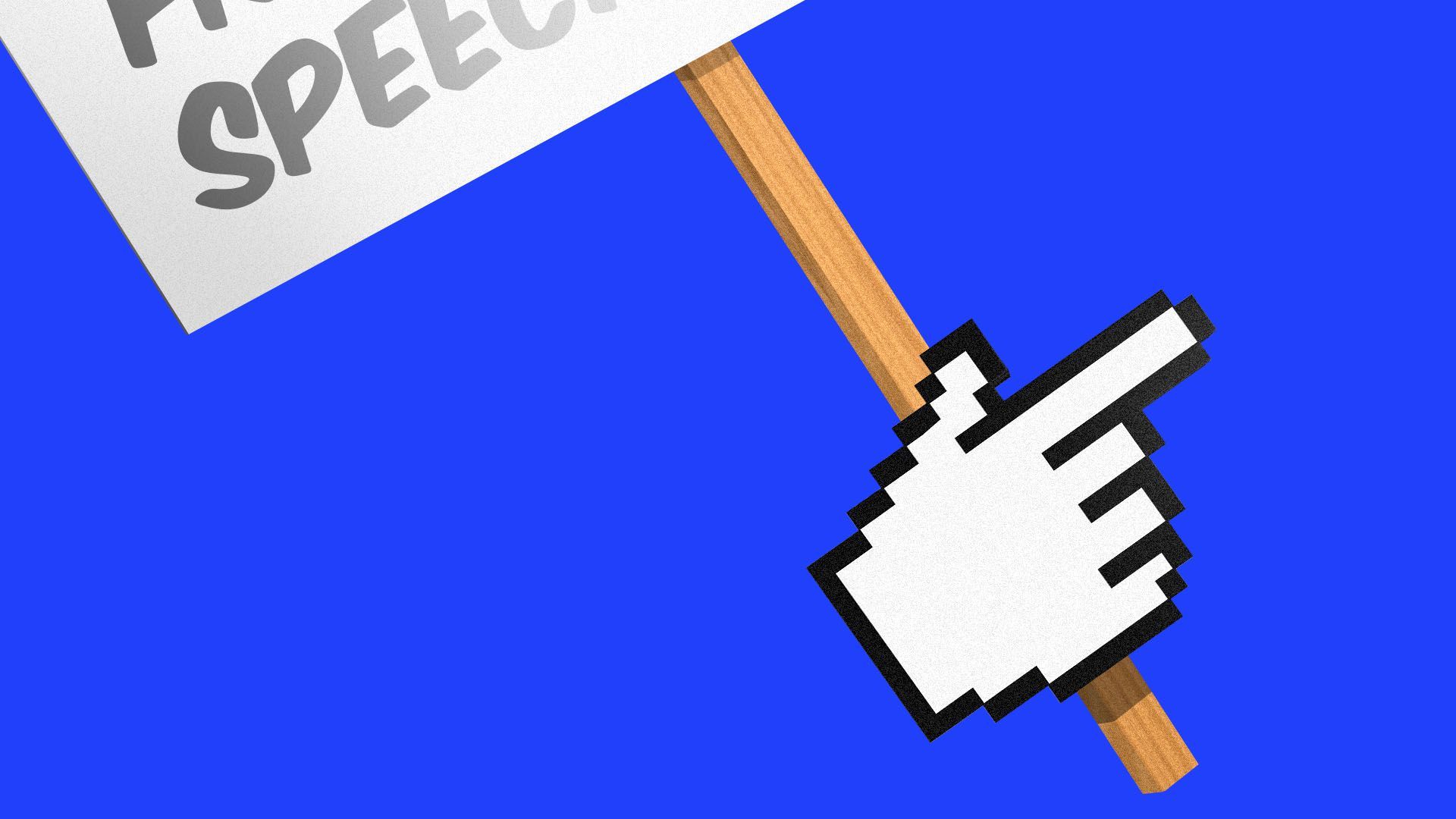 Tech industry workers create powerful tools that amplify users' voices. Now they're getting vocal about how those tools are used — and employers are wondering whether there's such a thing as too much voice.
Why it matters: Tech workers are often echoing concerns that have already stirred in the rest of society — or are about to do so.
Encouraging workers to speak up can help management avoid missteps and identify problems early enough to fix them.
At the same time, some decisions company leaders make are just going to be unpopular, and companies want to avoid giving employees a veto over management's decisions.
Driving the news:
Yes, but: Workers aren't speaking out everywhere. Apple and Amazon are known for expecting dissent to remain private.
The big picture: Tech companies recruit talented, idiosyncratic engineers, designers, and product managers by presenting them with inspiring missions and promising them a chance to "change the world."
It shouldn't surprise anyone that some of these workers will challenge policies they find unethical.
These conflicts have emerged during an unprecedented market boom. In a downturn, companies are more likely to make hard-knuckled decisions — and workers worried about their jobs might be less daring about challenging those choices.
What they're saying:
More than 250 Facebook workers, in a letter:
"Free speech and paid speech are not the same thing. Misinformation affects us all. Our current policies on fact checking people in political office, or those running for office, are a threat to what FB stands for. We strongly object to this policy as it stands. It doesn't protect voices, but instead allows politicians to weaponize our platform by targeting people who believe that content posted by political figures is trustworthy."
Facebook, in a statement:
"Facebook's culture is built on openness so we appreciate our employees voicing their thoughts on this important topic. We remain committed to not censoring political speech, and will continue exploring additional steps we can take to bring increased transparency to political ads."
Go deeper