EU agrees to Brexit extension until January 31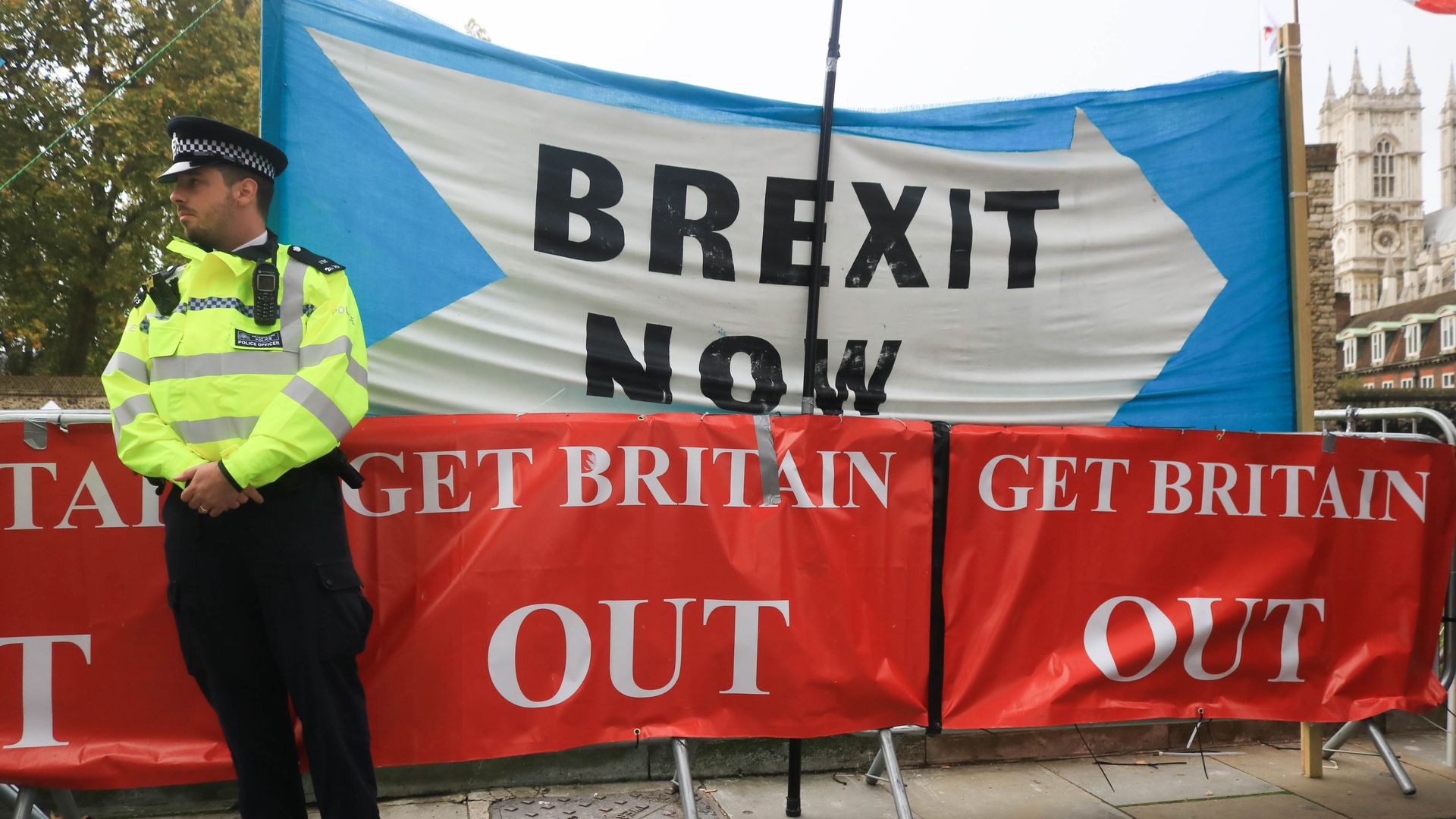 European Council President Donald Tusk said Monday that the European Union has accepted the U.K.'s request for a Brexit extension until Jan. 31, 2020.
The state of play: Tusk made the announcement on the same day that members of Parliament are set to vote on whether to accept Prime Minister Boris Johnson's call to have a snap general election on Dec. 12, per the BBC.
The big picture: The U.K. had been set to leave the EU on Oct. 31, but Johnson was required by a law passed by opposition lawmakers — and some rebels whom he later booted from his own Conservative Party — to request an extension after Parliament failed to pass his Brexit deal.
Johnson last week said he would grant members of Parliament an extended timetable to debate his deal in exchange for a general election on Dec. 12, but it seems unlikely that opposition members, especially Jeremy Corbyn's Labour Party, will back that proposal.
Go deeper: Everything you need to know about Brexit
Go deeper