WSJ: Sondland told House panels Trump's Ukraine action was quid pro quo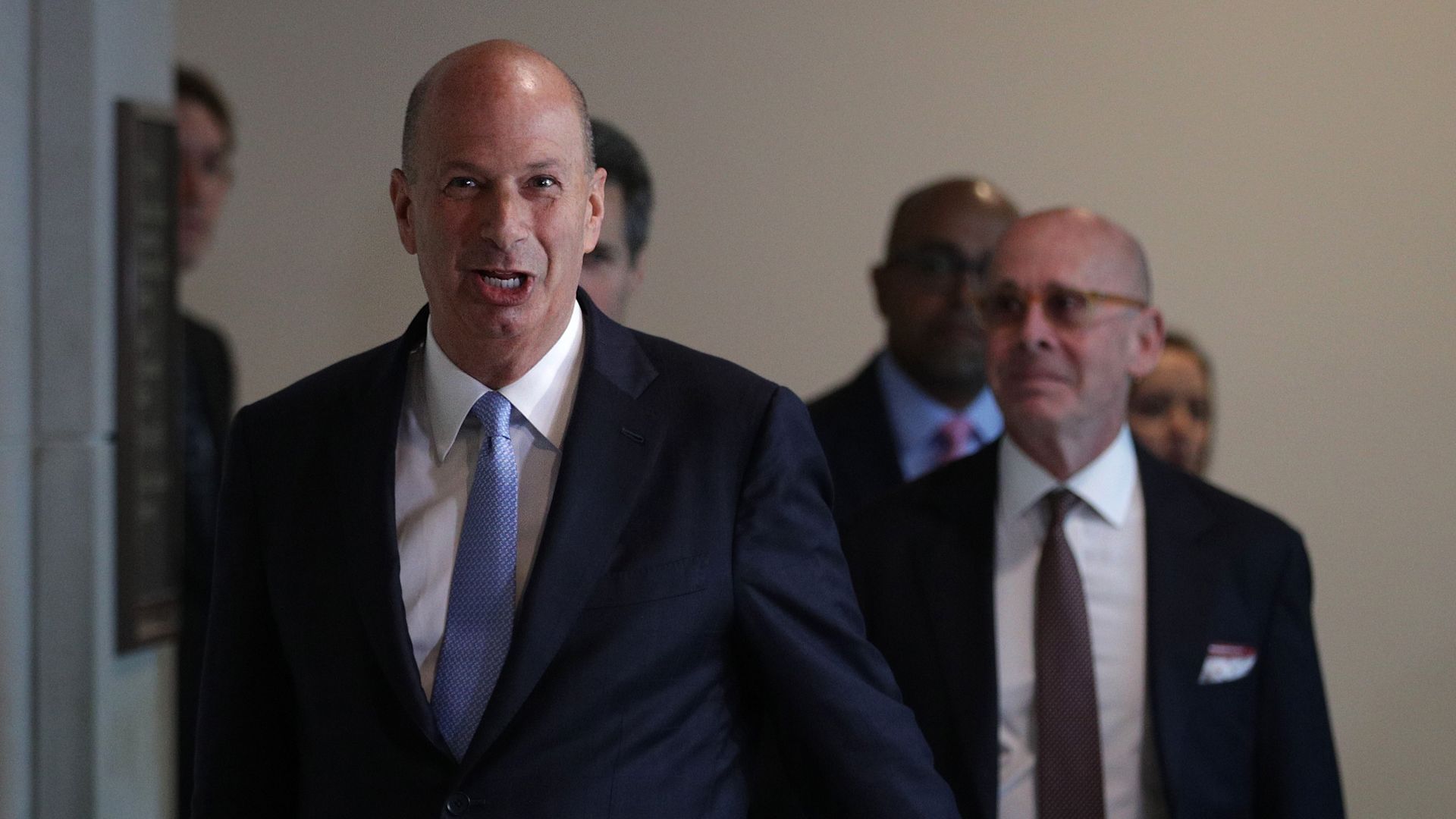 U.S. Ambassador to the EU Gordon Sondland told House investigators last week the actions of President Trump and his allies over Ukraine "amounted to a quid pro quo," his attorney told the Wall Street Journal Saturday.
Why it matters: The issue of alleged quid pro quo involving Trump and Ukraine is central to the House inquiry into his possible impeachment. The president and his allies have long denied any quid pro quo took place.
Bill Taylor, the top U.S. diplomat in Ukraine, drew a direct line connecting congressionally approved military aid to Ukrainian interference in domestic U.S. politics when he appeared before House panels last Tuesday.
Flashback: Taylor said Trump conditioned the release of military aid on the Ukrainian president's willingness to promise to investigate gas firm Burisma, where former Vice President Joe Biden's son Hunter Biden once sat on the board, and alleged interference in the 2016 election.
What they're saying: Per the Journal, Sondland's attorney Robert Luskin said his client "told House committees that he believed Ukraine agreeing to open investigations into Burisma ... and into alleged 2016 election interference was a condition for a White House meeting between Mr. Trump and Ukrainian President Volodymyr Zelensky."
"Asked by a lawmaker whether that arrangement was a quid pro quo, Mr. Sondland cautioned that he wasn't a lawyer but said he believed the answer was yes, Mr. Luskin said."
— Wall Street Journal
Go deeper:
Go deeper