Rep. Katie Hill resigns after allegations of improper relationship with staff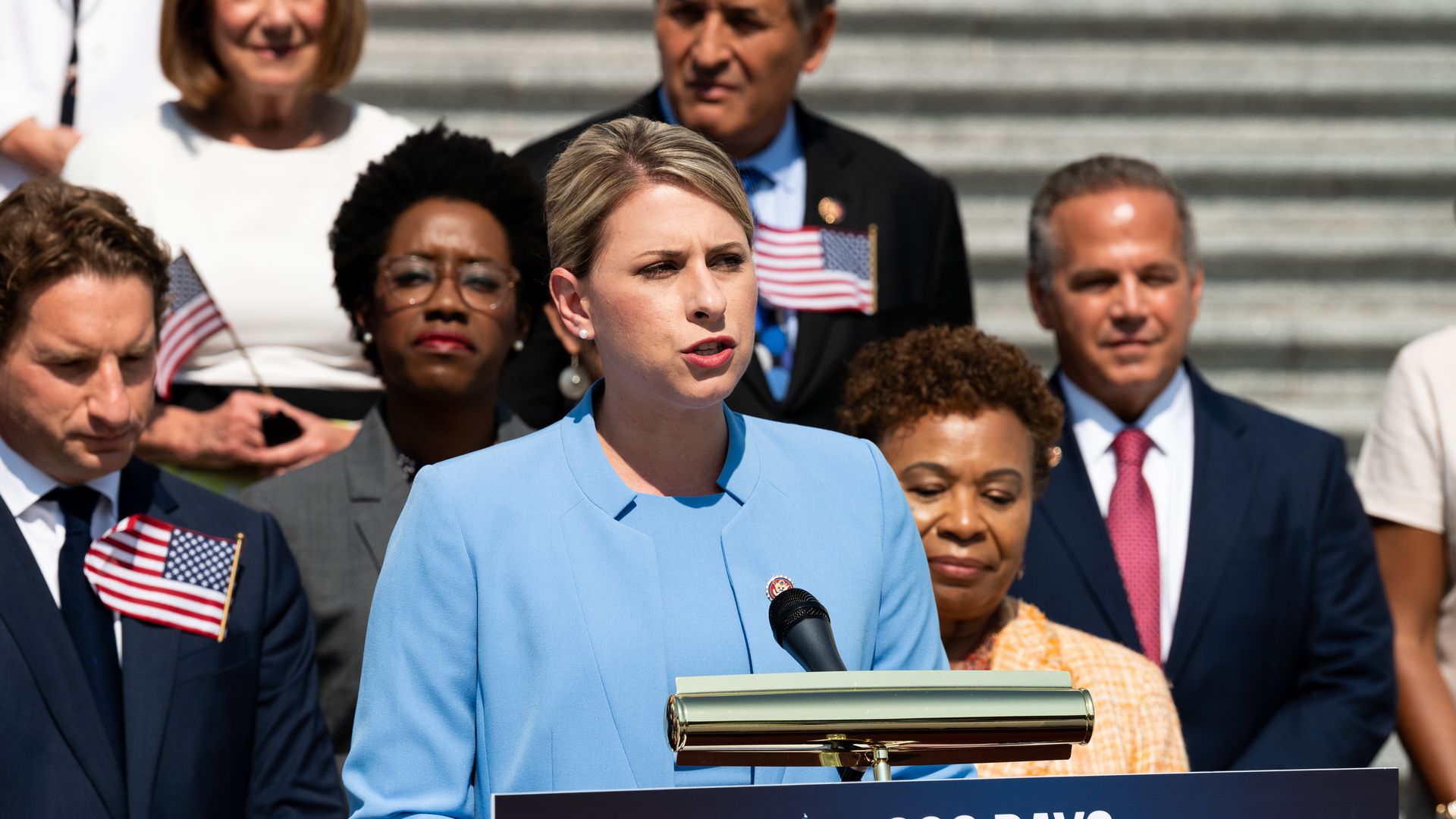 Rep. Katie Hill (D-Calif.) will resign amid a House Ethics Committee investigation into allegations that she engaged in an inappropriate sexual relationship with a congressional staffer, Politico first reported and Hill later confirmed in a statement.
Why it matters: Hill is one of the freshman Democrats elected in the 2018 midterms in a traditionally Republican stronghold. Hill admitted to an "inappropriate relationship" with a campaign staffer prior to being elected to Congress, but she has denied that she engaged in a relationship with a congressional staffer while in office.
What she's saying:
"This is what needs to happen so that the good people who supported me will no longer be subjected to the pain inflicted by my abusive husband and the brutality of hateful political operatives who seem to happily provide a platform to a monster who is driving a smear campaign built around cyber exploitation. Having private photos of personal moments weaponized against me has been an appalling invasion of my privacy. ... However, I know that as long as I am in Congress, we'll live fearful of what might come next and how much it will hurt. ... For the mistakes made along the way and the people who have been hurt, I am so sorry, and I am learning — I am not a perfect person and never pretended to be."
Editor's note: This story has been corrected to show that Hill's district is a traditional Republican stronghold, but that President Trump did not carry it in 2016.
Go deeper