Hong Kong officers fire tear gas at police brutality protest crowds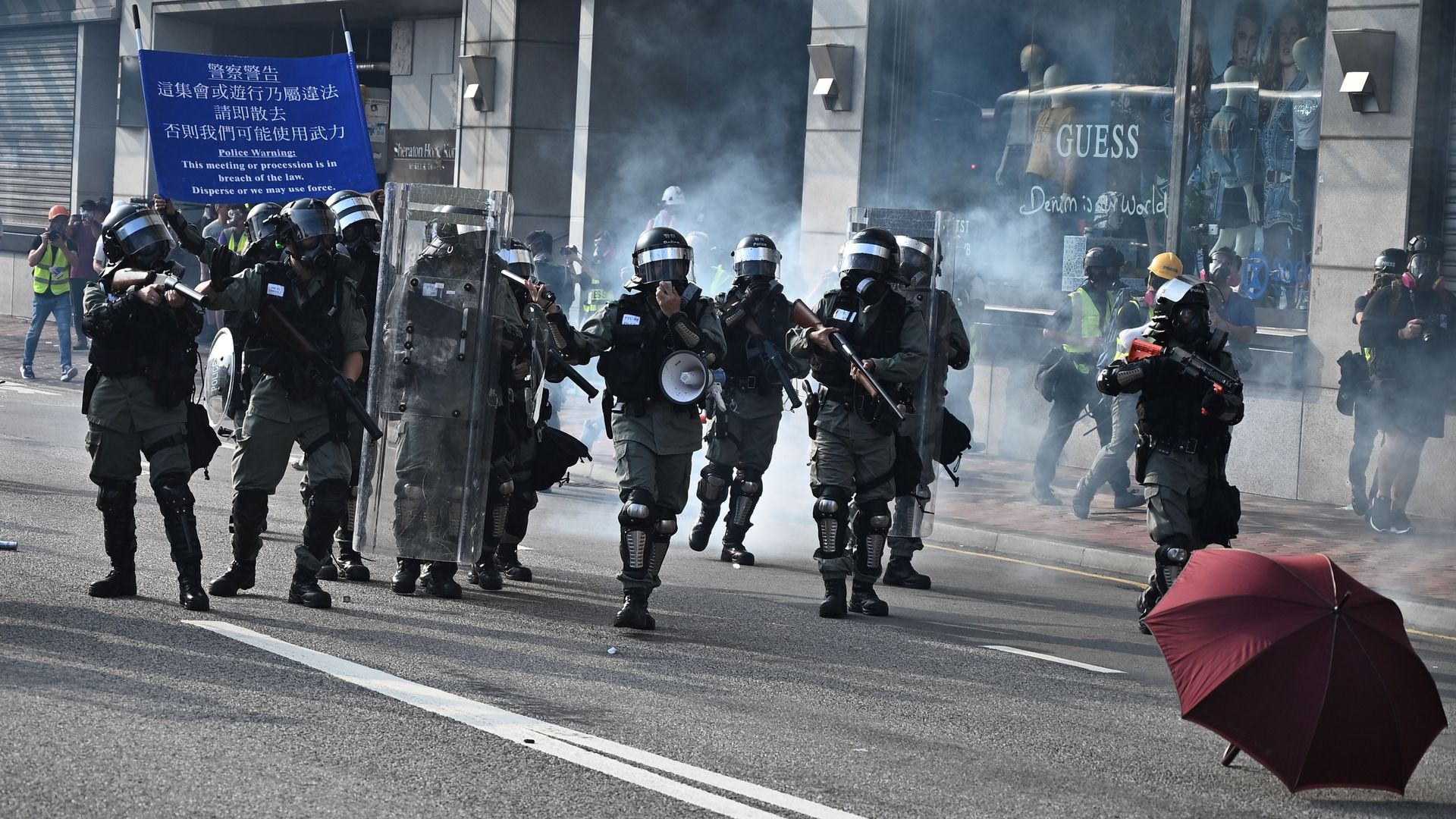 Hong Kong riot police used tear gas and water cannons on thousands of demonstrators to break up a rally against police brutality Sunday, Reuters reports. Many demonstrators donned banned face masks, it noted.
Why it matters: Hong Kong authorities hoped the withdrawal of an extradition bill that set off months of protests in the Chinese territory would calm unrest in the Asian finance hub. But protesters are concerned that the high degree of autonomy they've experienced since the former British colony was returned to China in 1997 is under threat from Chinese authorities.
Go deeper: China's Hong Kong checkmate
Go deeper