Iraqi police kill at least 42 protesters amid renewed demonstrations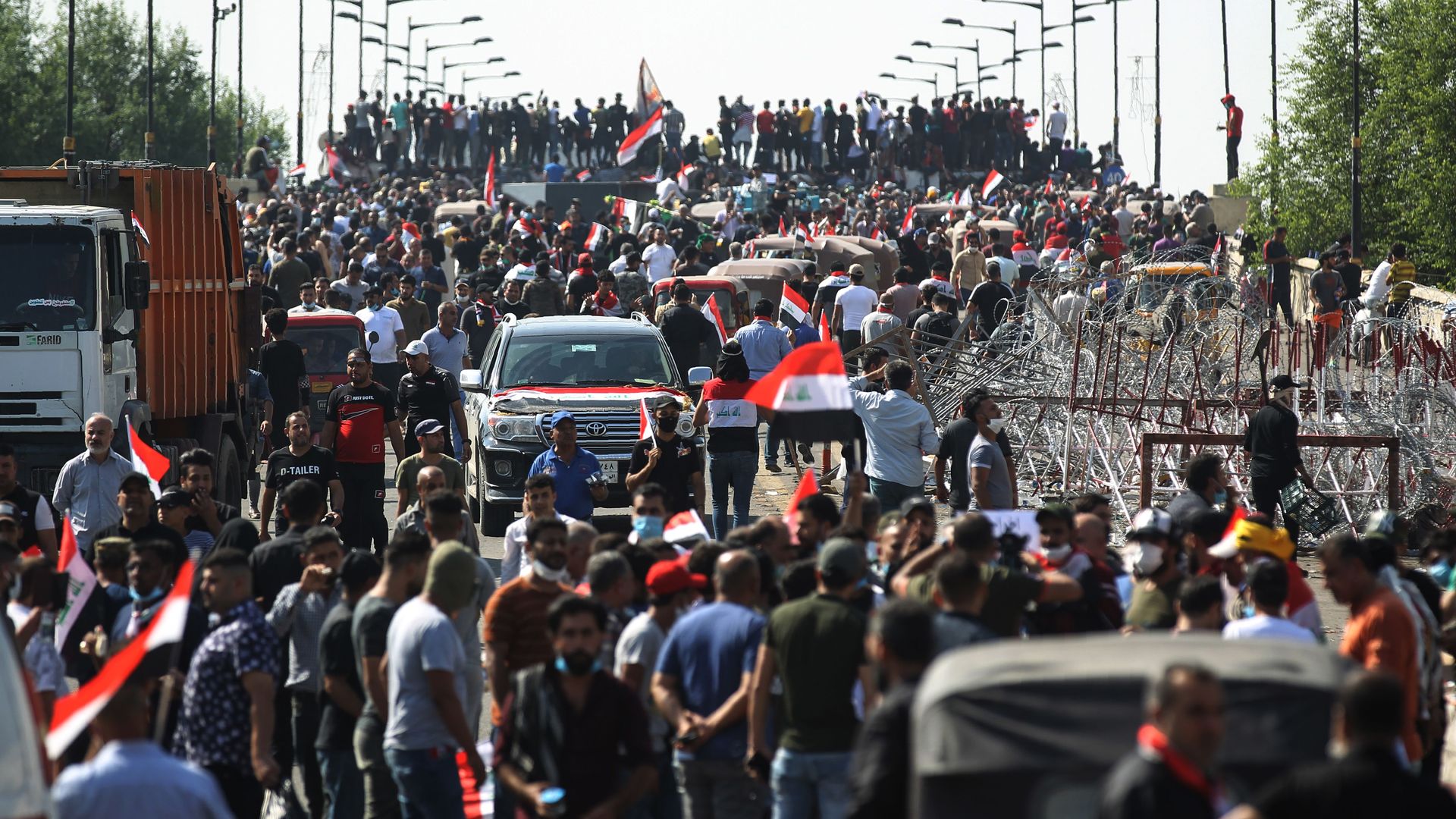 Iraqi police killed at least 42 protesters as of Saturday in Baghdad — just three weeks after the first set of deadly protests left about 150 people dead across the country, Al Jazeera reports.
Why it matters: The unrest has ended roughly two years of stability in Iraq. Early October protests were paused after violence against protesters grew, but demonstrators returned to the streets this week, again calling for the resignation of Prime Minister Adel Abdul Mahdi, per Al Jazeera.
Security forces against activists, including tear gas and grenades, are only deepening the divide with the government, notes the Times.
The turnout for these protests is growing, as more women and members of the middle-class are participating.
What's next: Legislators are expected to convene at the parliament at 1 pm to "discuss protesters' demands, cabinet's decisions and the implementation of reforms," according to Al Jazeera. 
Meanwhile, Mahdi has vowed to address demonstrators' grievances by reorganizing his cabinet and implementing reforms.
The Iraqi government plans also to prosecute more than a dozen military and police commanders for killing protesters during the first round of demonstrations, per the Times. The investigations became part of the protesters' demands after the police started killing civilians.
The bottom line: "While it was difficult to project what could happen, the fury among ordinary Iraqis at perceived and real injustices made it seem that Iraq could be facing an internal crisis as serious as anything since elected governments began in the post-Saddam Hussein era," writes the New York Times.
Go deeper