Snapchat is a cautionary tale against leaving unicorns for dead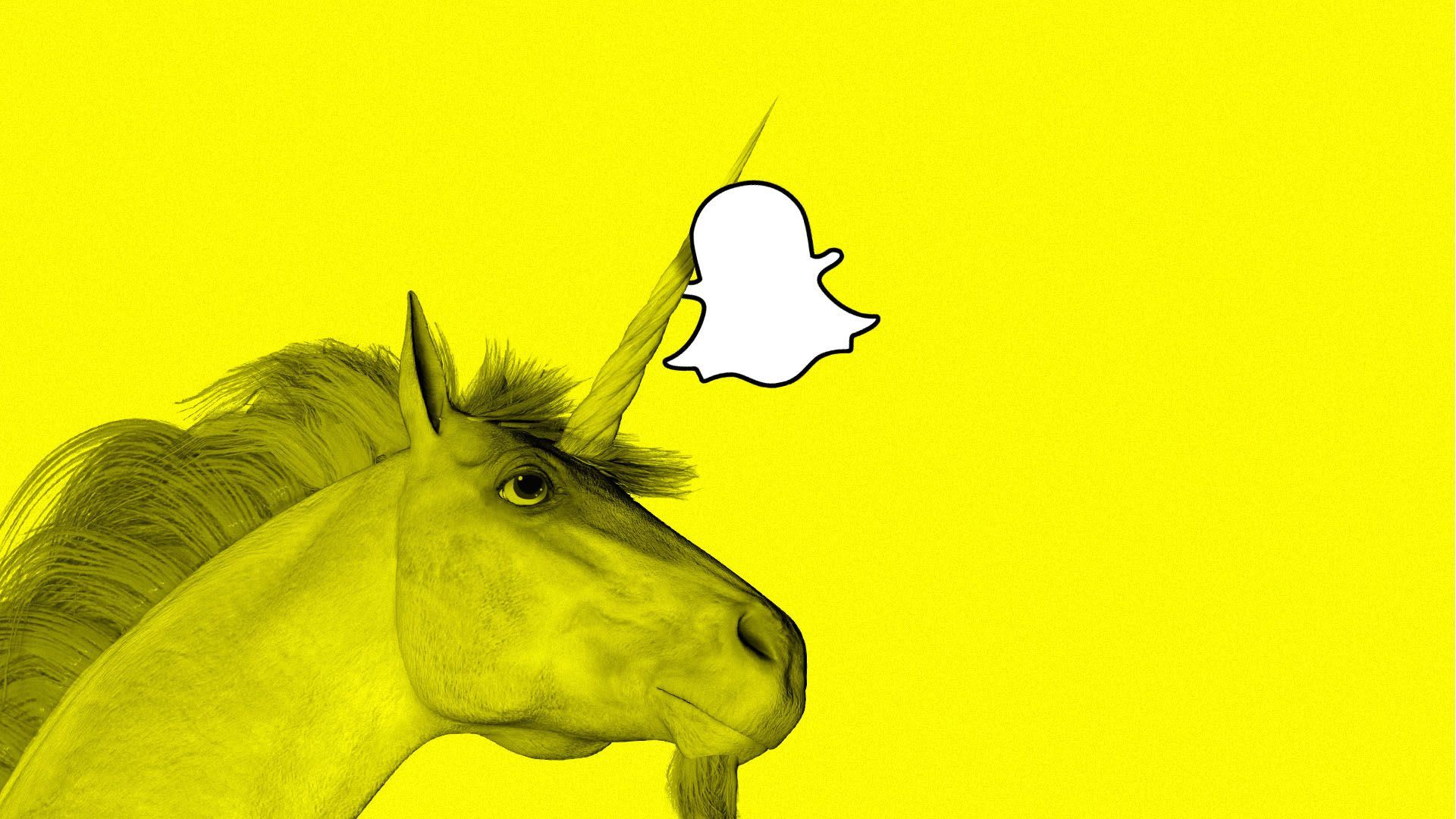 Before Lyft or Uber or WeWork, there was Snapchat. A red-hot, multi-billion dollar startup that melted upon contact with the public markets.
Why it matters: It's a cautionary tale for those who are quick to leave the 2019 cohort for dead. Snap shared many of the unfavorable traits of those that would follow. Giant losses, unclear path to profitability, and a CEO whose hubris and poor communication skills had damaged both morale and product development.
It went public in early 2017 at $17 per share, sinking below $5 per share by the end of 2018. To say there was pessimism about Snap's future would be overstating it, since few people still cared enough to consider an opinion. Dead unicorn walking.
The state of play: Since then, however, Snap has clawed its way back. It finally mastered Android, significantly increased its revenue-per-user, and CEO Evan Spiegel learned to listen, delegate, and be transparent.
Shares briefly topped their IPO price in July and, while only at $13.40 as of this writing, the company just crushed analyst expectations for Q3.
What's next: Snap still faces massive challenges, squeezed between incumbent Instagram and an insurgent TikTok, and too many employees remain underwater on their stock options.
But its falling knife did rebound and should remind all of us that long-term outcomes needn't be memorialized in the moment.
Go deeper: Snapchat adds 7 million daily active users
Go deeper