The race to find the perfect skate blade in the NHL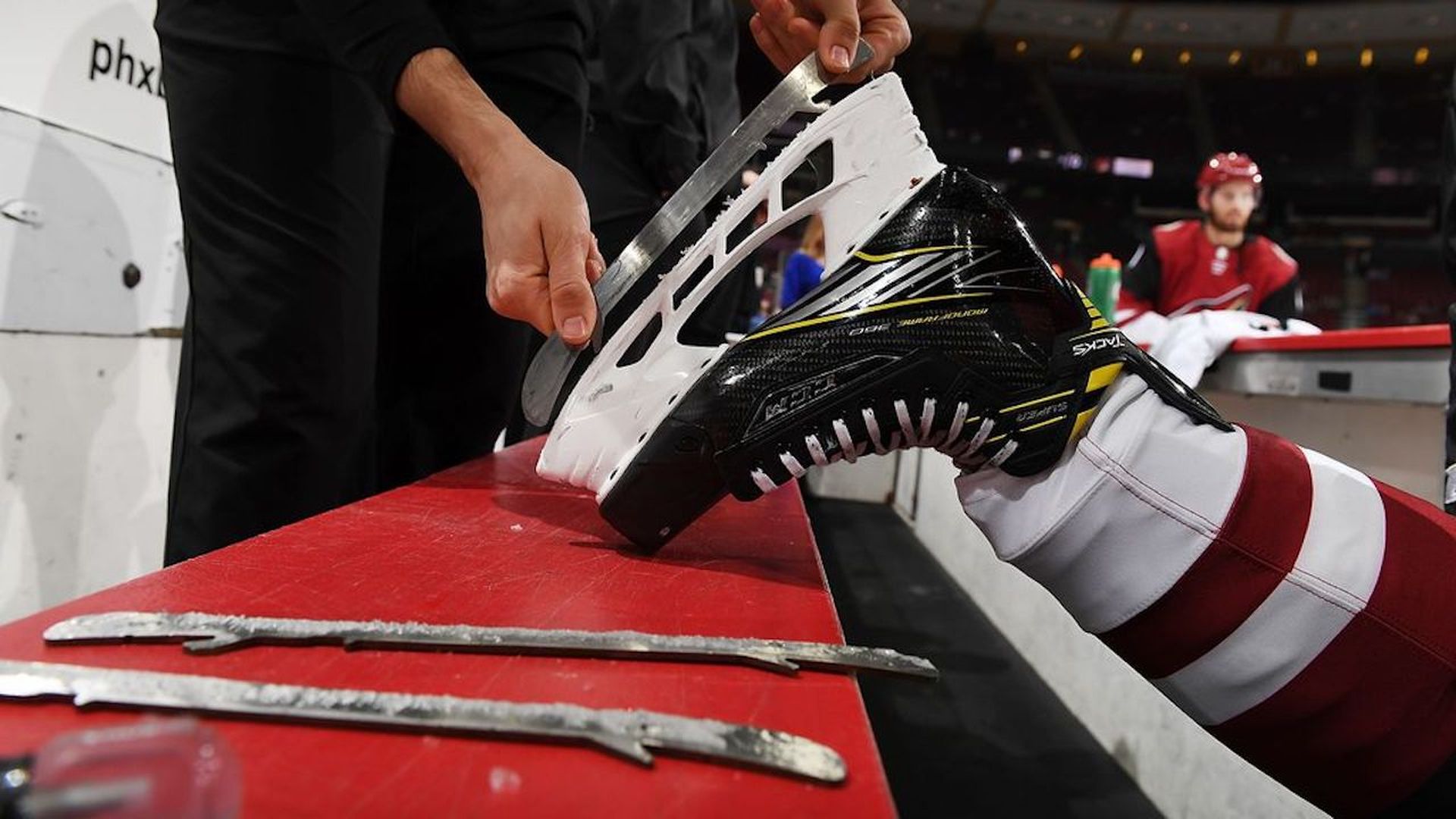 Thanks to technological innovation and a young crop of players obsessed with gaining even the slightest edge, the world of NHL skate blades is in the midst of a revolution.
Why it matters: Unlocking the combination of profile (i.e. shape) and depth that best suits each player can provide them with a huge advantage on the ice.
Now that removable blades are the norm, it's easy to swap them out from one game to another or even between shifts. As a result, players are constantly tinkering.
Full-service sharpening shops, which can ship players custom blades overnight, are on the rise.
Teams like the Canadiens have invested in machines that can sharpen blades better than any human ever could, all while keeping the its shape intact.
How it works: "There are different geometries for different positions (and skating strides, and weight classes, etc.), and the range of options is only broadening as profiling precision improves," writes The Athletic's Sean Gordon (subscription).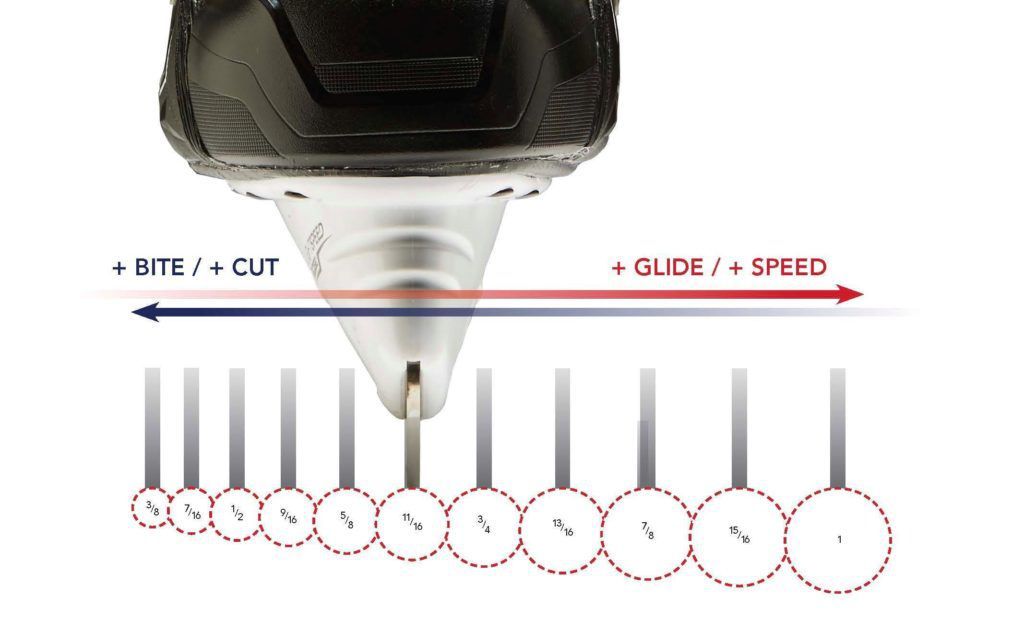 The bottom line: "Skating axiomatically comes down to a trade-off between biting into the ice (i.e. control, agility in turns) and gliding across it (i.e. speed, efficiency)," writes Gordon.
"In general terms, you boost one at the expense of the other. But what if one were able to maximize both?"
"That's the Holy Grail NHL players, and the equipment managers who kit them out, are chasing. Relentlessly."
Go deeper: Selling the NHL's stars despite hockey's team-first attitude
Go deeper