Judge: House Judiciary Committee can see redacted Mueller grand jury material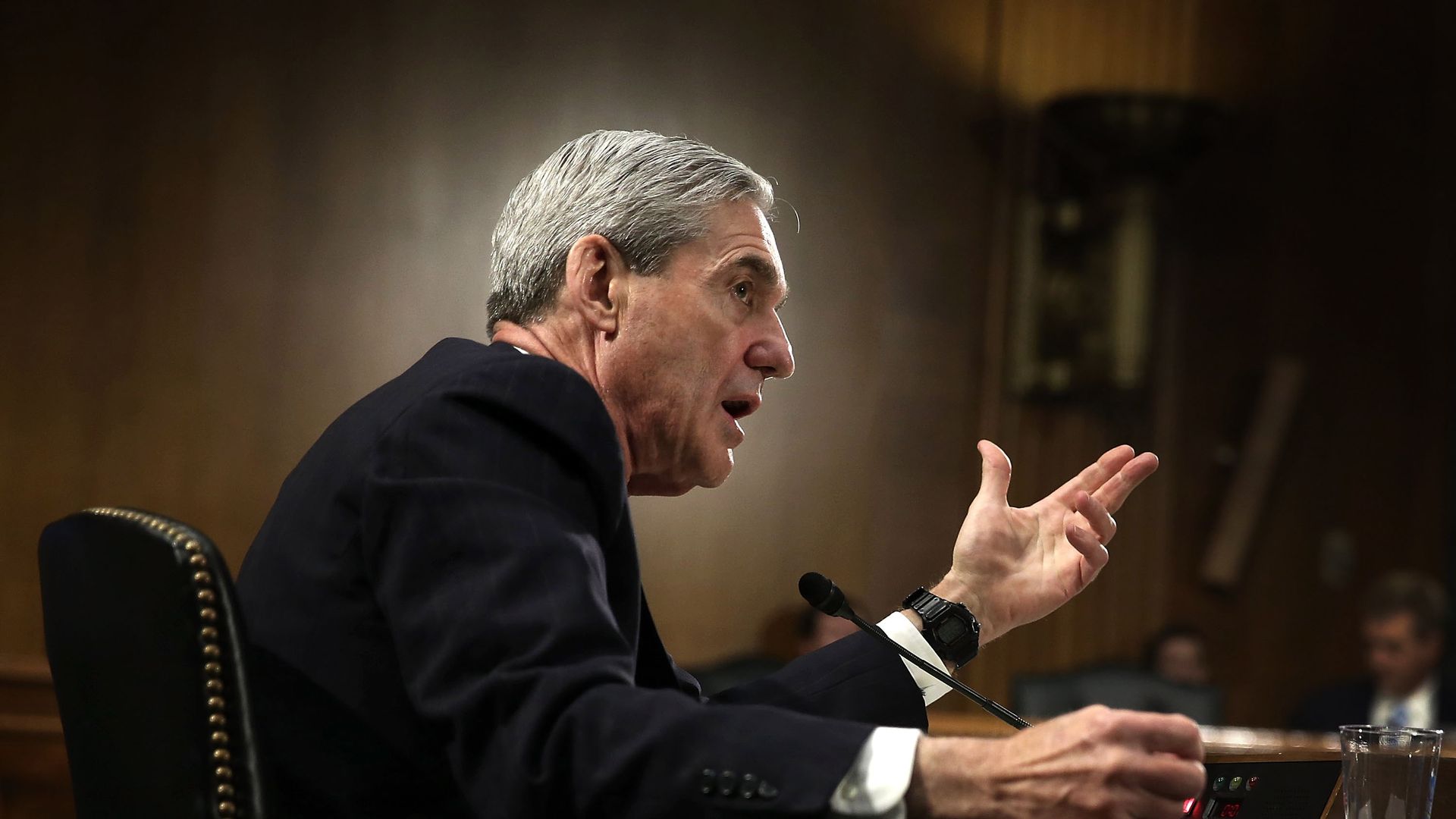 A federal judge ruled Friday that the Justice Department must hand over grand jury evidence from the Mueller investigation to the House Judiciary Committee by Oct. 30, citing the ongoing impeachment inquiry into President Trump, per CNBC.
Why it matters: Grand jury information is typically kept secret, but Judge Beryl Howell said in her opinion that the disclosures are in "the public's interest in a diligent and thorough investigation into, and in a final determination about, potentially impeachable conduct by the President described in the Mueller Report."
The need for the material to be kept secret "is minimal and thus easily outweighed by the ... compelling need for the material" Howell wrote.
"In carrying out the weighty constitutional duty of determining whether impeachment of the President is warranted, Congress need not redo the nearly two years of effort spent on the Special Counsel's investigation, nor risk being misled by witnesses, who may have provided information to the grand jury and the Special Counsel that varies from what they tell" the House, Howell wrote.
Of note: Howell dismissed claims from the White House and Congressional Republicans that the impeachment inquiry is illegitimate because it hasn't been authorized in a formal House vote.
"Even in cases of presidential impeachment, a House resolution has never, in fact, been required to begin an impeachment inquiry," Howell wrote, per CNBC.
Go deeper