Bipartisan senators request national security investigation into TikTok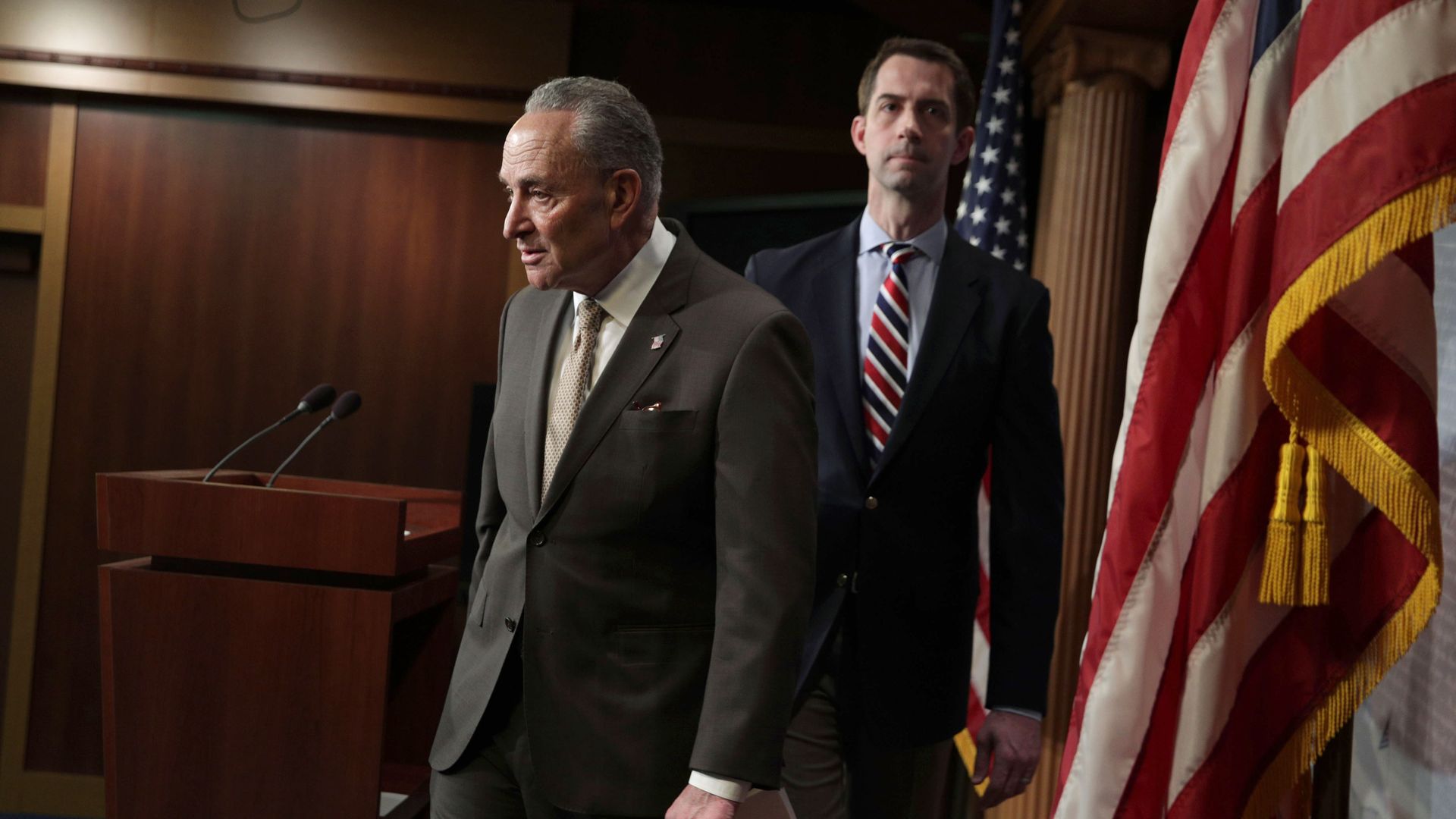 Sens. Chuck Schumer (D-N.Y.) and Tom Cotton (R-Ark.) asked U.S. intelligence officials on Wednesday to determine whether TikTok, a Chinese social media app that has seen a massive spike in popularity among young people, poses any "national security risks," the Washington Post reports.
Why it matters: The app already has more than 110 million downloads in the United States alone, and could become a Chinese vacuum for coveted American data as tensions between the countries continue to escalate.
Details: In a letter sent to acting Director of National Intelligence Joseph Maguire, the senators questioned TikTok's data collection practices and whether the app adheres to censorship rules imposed by the Chinese government.
Schumer and Cotton believe the app could be a target for "foreign influence campaigns" like those carried out in the 2016 election.
The big picture: This is the second congressional request to investigate TikTok. Earlier this month, Sen. Marco Rubio (R-Fla.) asked the Committee on Foreign Investment in the United States to review a 2017 deal allowing TikTok to expand into the U.S. market.
Go deeper:
Go deeper