Sondland "does not recall" Ukraine aid threat, lawyer tells WashPost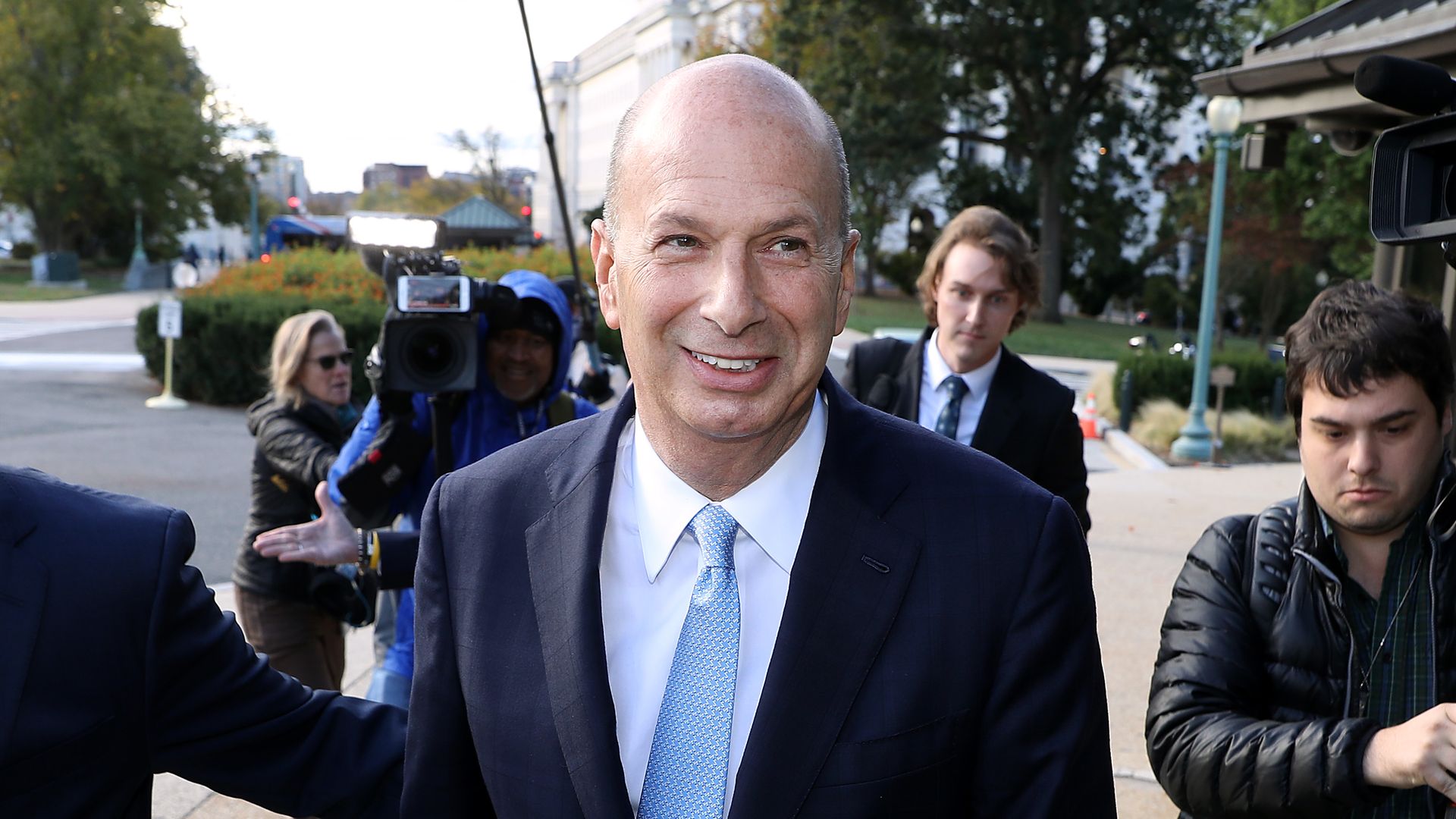 U.S. Ambassador to the EU Gordon Sondland disputes aspects of congressional testimony by the top American diplomat in Ukraine and he "does not recall" anything about threatening Ukraine over aid, his attorney told the Washington Post Wednesday.
Why it matters: Acting U.S. Ambassador to Ukraine Bill Taylor testified Tuesday that Sondland communicated to Ukrainian officials that President Trump wanted military aid to Ukraine to be conditional on them agreeing to investigate natural gas firm Burisma, for which former Vice President Joe Biden's son worked, and alleged interference in the 2016 U.S. election in a quid pro quo, which Trump has long denied.
Sondland does not recall any conversation in Warsaw concerning the aid cutoff, although he understood that the Ukrainians were, by then, certainly aware of the cutoff and raised the issue directly with [Vice President Mike] Pence."
— Sondland's attorney Robert Luskin to the Washington Post
The big picture: Sondland appeared before investigating House committees last Thursday. The explosive testimony of Taylor, a career diplomat who's served in every administration since 1985, relies largely on his conversations with Sondland.
Taylor testified that Sondland told him on June 28 "he did not wish to include most of the regular interagency participants in a call planned with President Zelenskyy later that day. … Ambassador Sondland said that he wanted to make sure no one was transcribing or monitoring as they added President Zelenskyy to the call."
What they're saying: Sondland's attorney Robert Luskin told WashPost in a statement that his client believes that this was "monitored routinely and that an appropriate file memo was prepared." "He never suggested otherwise," Luskin said.
Go deeper:
Go deeper