Read: Jim Jordan asks State Department official to move his deposition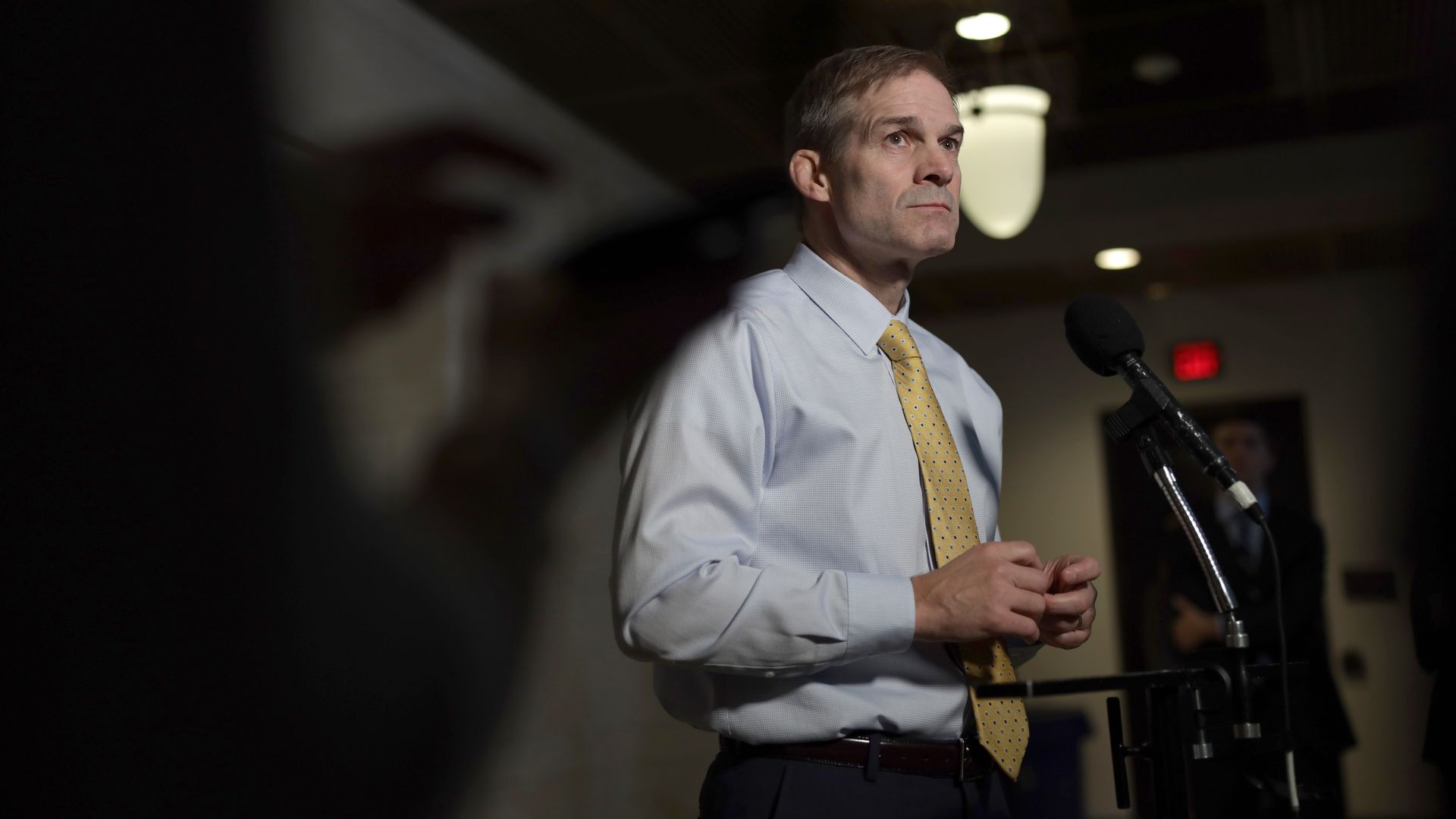 Rep. Jim Jordan has sent a letter to State Department official Philip Reeker asking why his deposition as part of the Democrats' Ukraine investigation was moved to Saturday, and encouraging him to instead testify on a business day.
Why it matters: The letter, obtained by Axios, is the latest move by Republicans to try and gain a level of control over Democrats' impeachment inquiry.
Jordan is the top Republican on the House Oversight Committee.
Reeker is the acting assistant secretary in the Bureau of European and Eurasian Affairs.
On Wednesday, roughly 30 House Republicans attempted to force entry into deputy assistant secretary of defense Laura Cooper's closed-door hearing, causing a 5-hour delay.
Jordan and other top Republicans on the committees also sent a letter to House Intelligence Committee Chairman Adam Schiff on Wednesday scolding him for failing to call the whistleblower to testify.
What he's saying: Jordan, who says that Republicans have been excluded from deliberations about scheduling, says he and other GOP members are "surprised and disappointed" that Reeker agreed to appear on a Saturday.
He argues that Schiff selected the date to "further limit Member attendance and participation."
Jordan adds that Republicans "encourage" Reeker to testify on a different day to "allow robust Member attendance and participation."
Chad Pergram of Fox News first reported on the letter.
Read the letter:
Go deeper