The Nationals strike first as World Series underdogs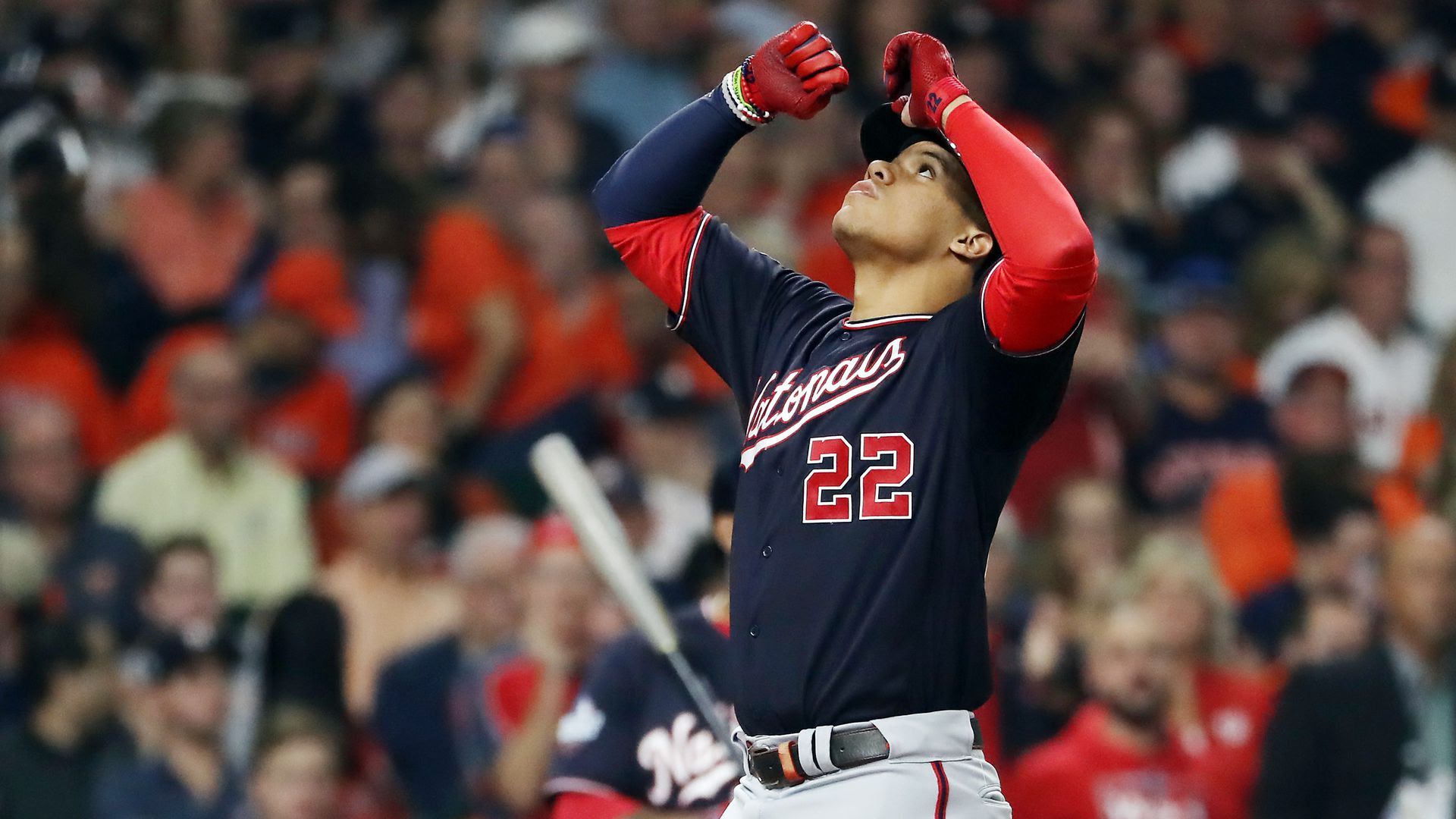 The Nationals entered last night's game as the biggest World Series underdog in more than a decade. They'll wake up this morning in full control after handing Astros ace Gerrit Cole his first loss since May.
What's next: The Nationals will send Stephen Strasburg to the mound in Game 2 tonight, while the Astros will counter with Justin Verlander.
Game notes:
MVP: Juan Soto, who will be able to legally buy a drink for the first time on Friday, went 3-for-4 with a homer and 3 RBI. At 20 years and 362 days old, he's the 4th-youngest player to hit a World Series dinger, trailing Andruw Jones, Miguel Cabrera and Mickey Mantle.
Fun fact: The Nationals are the first team in National League history to win 5 consecutive road games in a single postseason.
Good news for Nats fans: The team that wins Game 1 of the World Series has gone on to win it all 64% of the time, per ESPN.
Good news for Astros fans: Max Scherzer threw 112 pitches in 5 innings and the Nats' bullpen wasn't great, which isn't sustainable. Also, you had your chances (11 runners left on base) and missed a tying HR by about a foot.
Go deeper: Soto "committed to Washington in a rancid batting cage in Florida when he was 16. Four years later, the slugging outfielder was batting cleanup in Game 1 of the World Series — and dominating." (New York Times)
Go deeper