White House condemns bill requiring campaigns to report foreign interference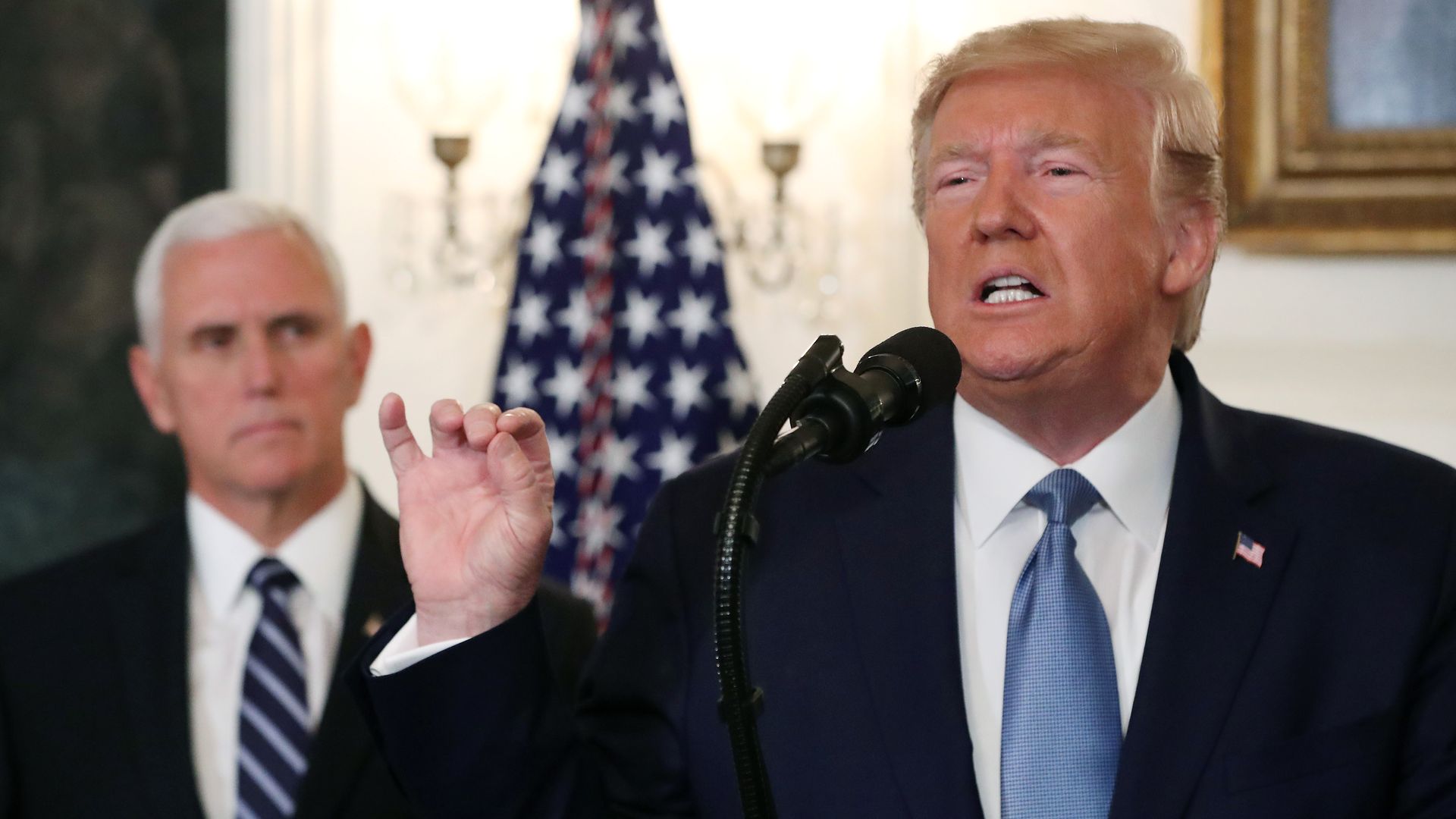 The White House released a statement Wednesday suggesting it would veto the SHIELD Act (Stopping Harmful Interference in Elections for a Lasting Democracy) passed by the House, which would require federal campaigns to report foreign election influence.
The big picture: The White House argues that the SHIELD Act would "result in significant over reporting to the FBI and FEC, leading to fruitless inquiries and wasted time and resources." It acknowledged the importance of limiting foreign election interference, but argued that the bill would "produce harmful unintended consequences without achieving that goal."
Special counsel Robert Mueller testified in July that many countries are working to replicate Russia's interference in the 2016 elections and that "they expect to do it during the next campaign." The bipartisan Senate Intelligence Committee provided further evidence this month that the Kremlin sought to tilt the 2016 presidential election in President Trump's favor.
In the second volume of its report, the committee recommended that the Trump administration "reinforce with the public the danger of attempted foreign interference in the 2020 election." Trump has ridiculed the idea that Russia interfered in the 2016 presidential election as recently as August.
Go deeper: Trump calls on foreign power to interfere in U.S. election for third time
Go deeper