NBA Recap: Clippers best Lakers while Raptors top Pelicans
LOS ANGELES — Kawhi Leonard (30 pts) and the Clippers beat LeBron James (18-9-8) and the Lakers, 112-102, in a star-studded season opener at Staples Center.
Details: All 4 Clippers' bench players scored in double-digits, while Leonard was the only starter with more than 8 points.
Lakers: Danny Green scored 28 points, more than any Laker has ever scored in their debut (LeBron scored 26 last year). Anthony Davis added 25 points and 10 boards.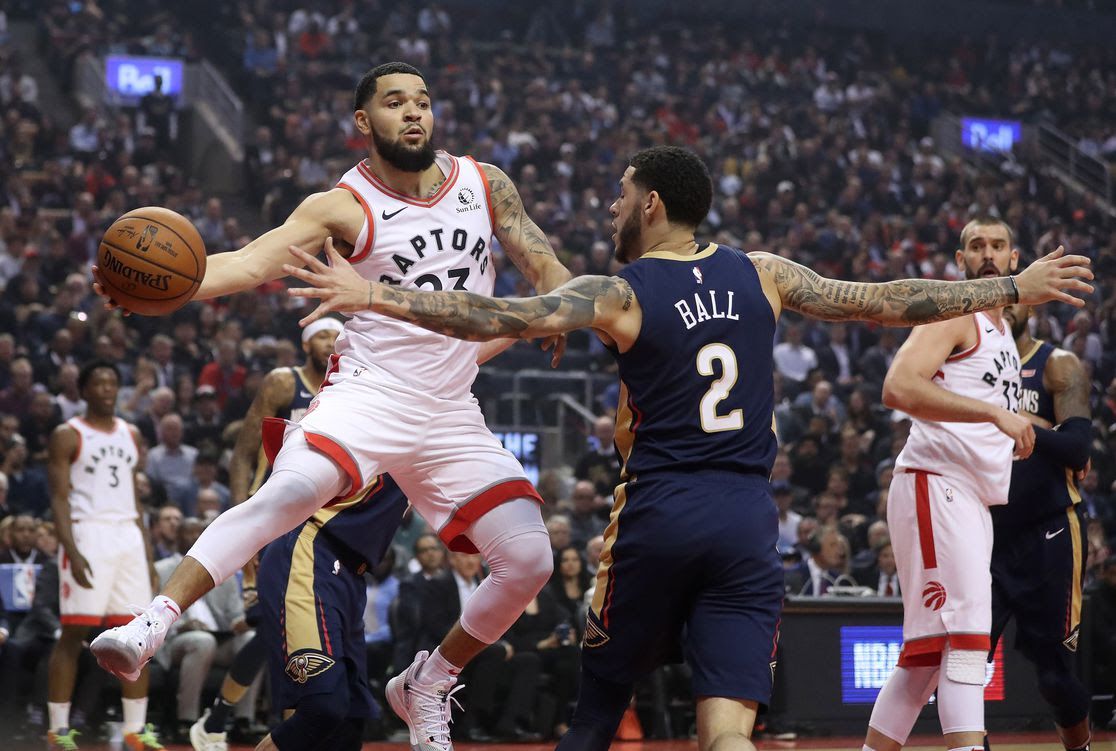 TORONTO — After slipping on shiny new rings and raising a championship banner, Fred VanVleet (career-high 34 points) and Pascal Siakam (34-18-5) led the defending champion Raptors past the Pelicans, 130-122 (OT).
Go deeper