3 senators are trying to use FOIA to get Trump-Ukraine info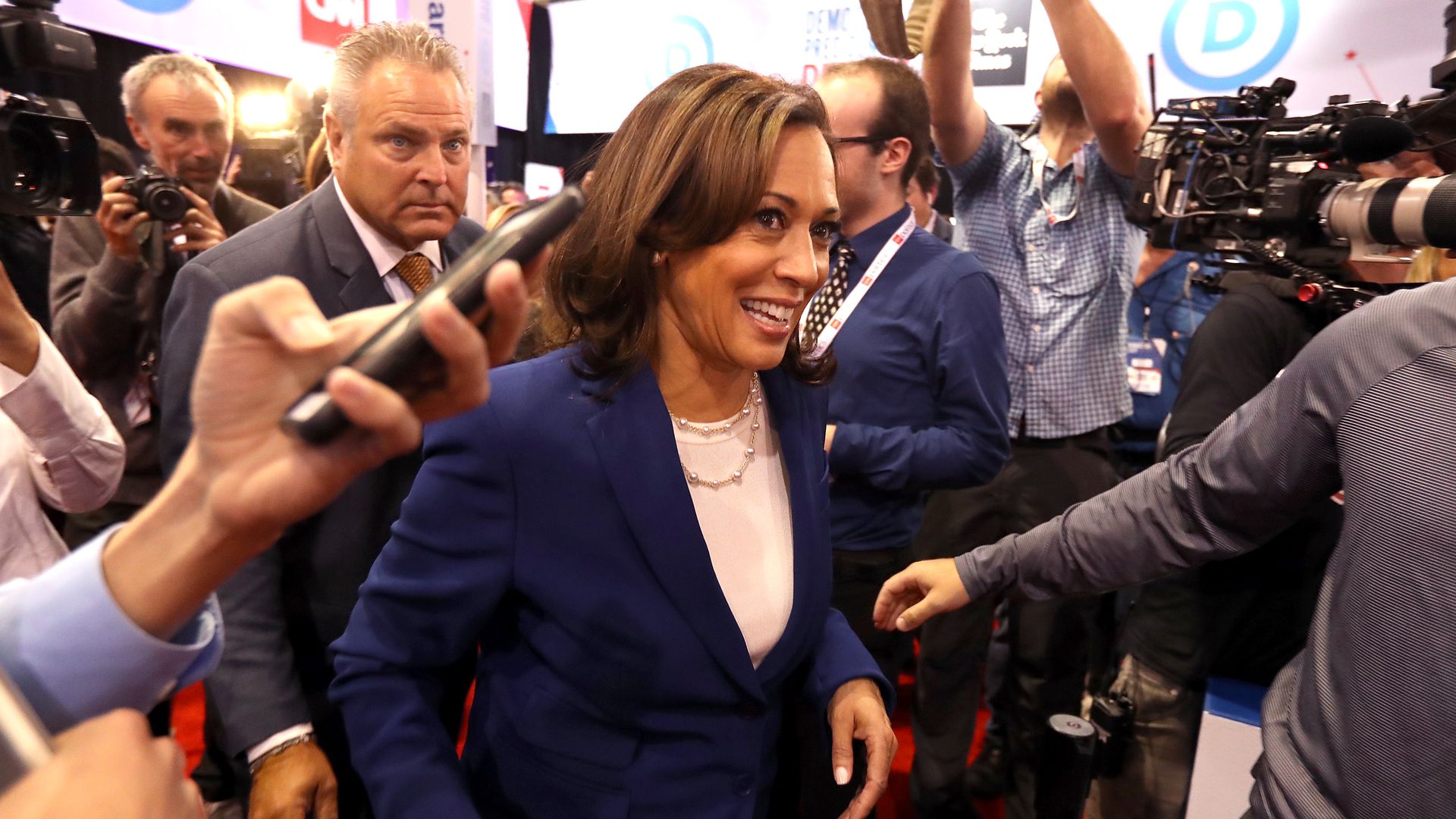 Democratic Sens. Kamala Harris (Calif.), Sheldon Whitehouse (R.I.) and Richard Blumenthal (Conn.) requested documents Wednesday from the Justice Department regarding Ukraine and President Trump's impeachment inquiry under the Freedom of Information Act.
"These factual revelations raise serious concerns about the Justice Department's involvement in politically-motivated investigations, at the behest of the White House and Rudy Giuliani. Therefore, we submit a request for records seeking information about the White House's attempts to interfere with federal law enforcement to pursue politically beneficial outcomes."
Why it matters: The request comes as the House is trying to gain access to documents from the Trump administration — often through subpoenas that the White House can simply ignore.
Yes, but: Document requests filed under FOIA can take months or even years to fulfill, so it's unlikely the senators will get the documents they've requested anytime soon.
The big picture: Harris has been slowly slipping in the polls for the 2020 presidential race, but she previously gained national attention for her intense questioning of Trump officials and nominees, including Attorney General Bill Barr and Supreme Court Justice Brett Kavanaugh.
While a trial in the Senate after a potential Trump impeachment could help to bolster her national profile once again, it would pull her away from the trail for weeks during a critical time in the campaign.
Read the FOIA request letter:
Go deeper