The year of the NBA unicorn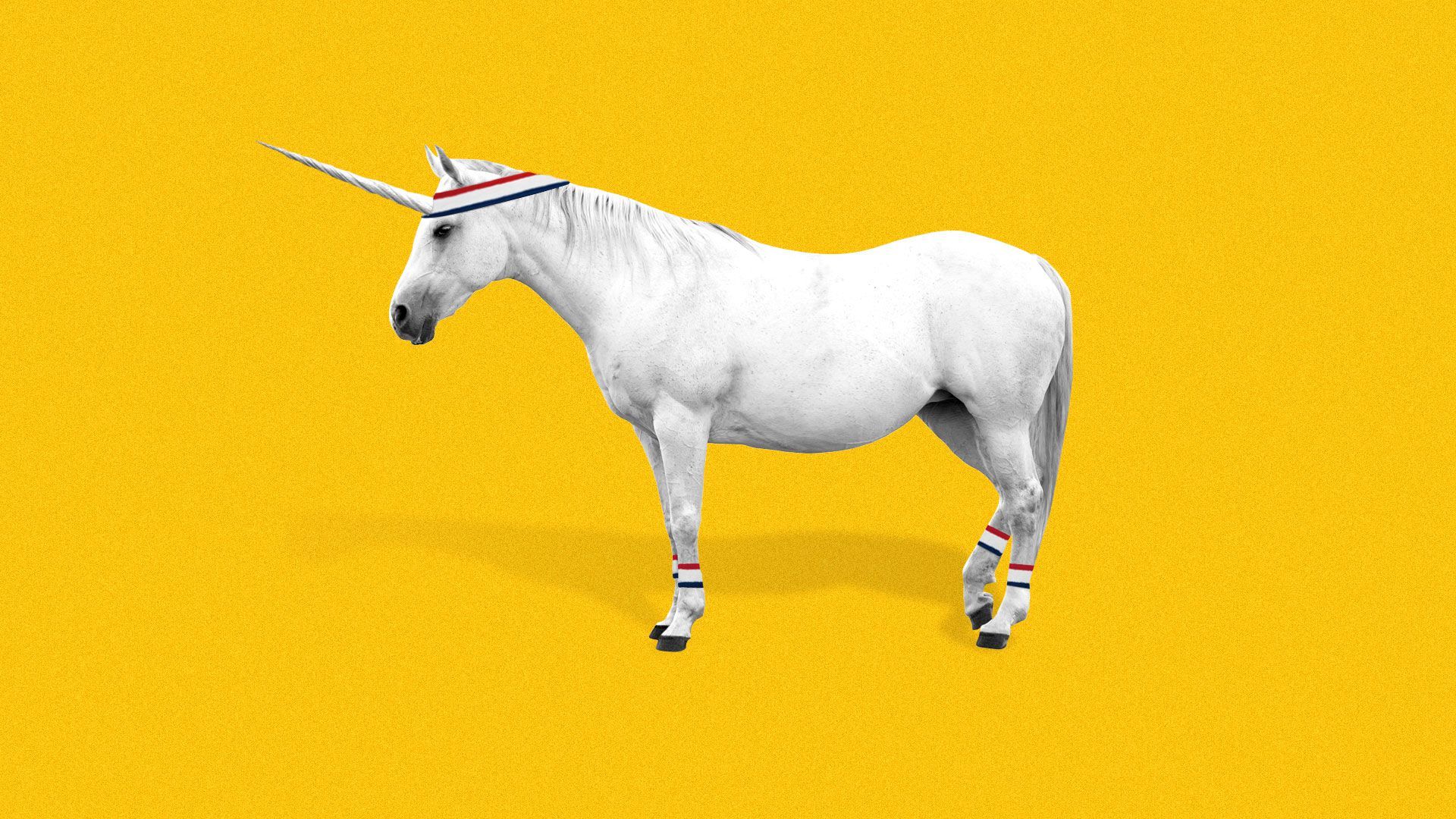 Unicorns have roamed NBA pastures for years, transforming the sport of basketball with their unique blend of size, skill and athleticism.
The intrigue: These generational big men have started to come of age, graduating from "he's going to be an MVP candidate one day" to, well, MVP candidates.
They're no longer the future of the league — they're the present. And now that their respective teams have had ample time to build rosters around them, these unicorns could define the 2019-20 season.
The unicorns:
Giannis Antetokounmpo
Anthony Davis
Nikola Jokic
Joel Embiid
Kristaps Porzingis
Karl Anthony-Towns
Ben Simmons
By the numbers: In 2015-16, there were zero players 6-feet-10-inches or taller who were used as the ball handler in the pick-and-roll at least 200 times. By 2017-18, there were 3 (Antetokounmpo, Simmons, Kevin Durant).
Heck, Blake Griffin was used in 300 such possessions last year — proof that this paradigm shift extends beyond even the unicorns, themselves (or perhaps Griffin should also be considered one now that he's transformed his game).
Jokic has recorded triple-doubles at a faster rate than any center in history, and after averaging 7.3 assists per game last season, he's closing in on Wilt Chamberlain's record for highest per-game average by a center (8.6).
Towns has been used as a primary ball handler and playmaker in summer workouts, per The Athletic, and is poised to become more Jokic-like now that Tom Thibodeau and his archaic philosophies are long gone.
The big picture: The rise of the unicorn is about far more than the talents of those individuals. Their versatility has changed the rules of the game, allowing teams to play "small-ball" with a slew of big men.
Judging by size, we'll see lineups this season that look like they belong in the 1990s, when basketball was dominated by physical, low-post play.
But judging by skill, the comparison falls flat. These 7-footers can shoot. They can dribble. They're gazelles. Heck, they're Monstars.
Prime examples: The Sixers will have 3 players 6-feet-10-inches or taller in their starting lineup (Simmons, Embiid, Al Horford), while the Lakers have discussed a "jumbo lineup" featuring LeBron James at the 2, Davis at the 3, JaVale McGee at the 4 and Dwight Howard at the 5.
The bottom line: The "Unicorn Era" has been defined by the players listed above, but it's ultimately a reimagining of what's possible for all players (and not just in the NBA) — a renewed sense of creativity in a sport that suddenly feels boundless.
Go deeper