What they're saying: D.C. reacts to Trump's "lynching" tweet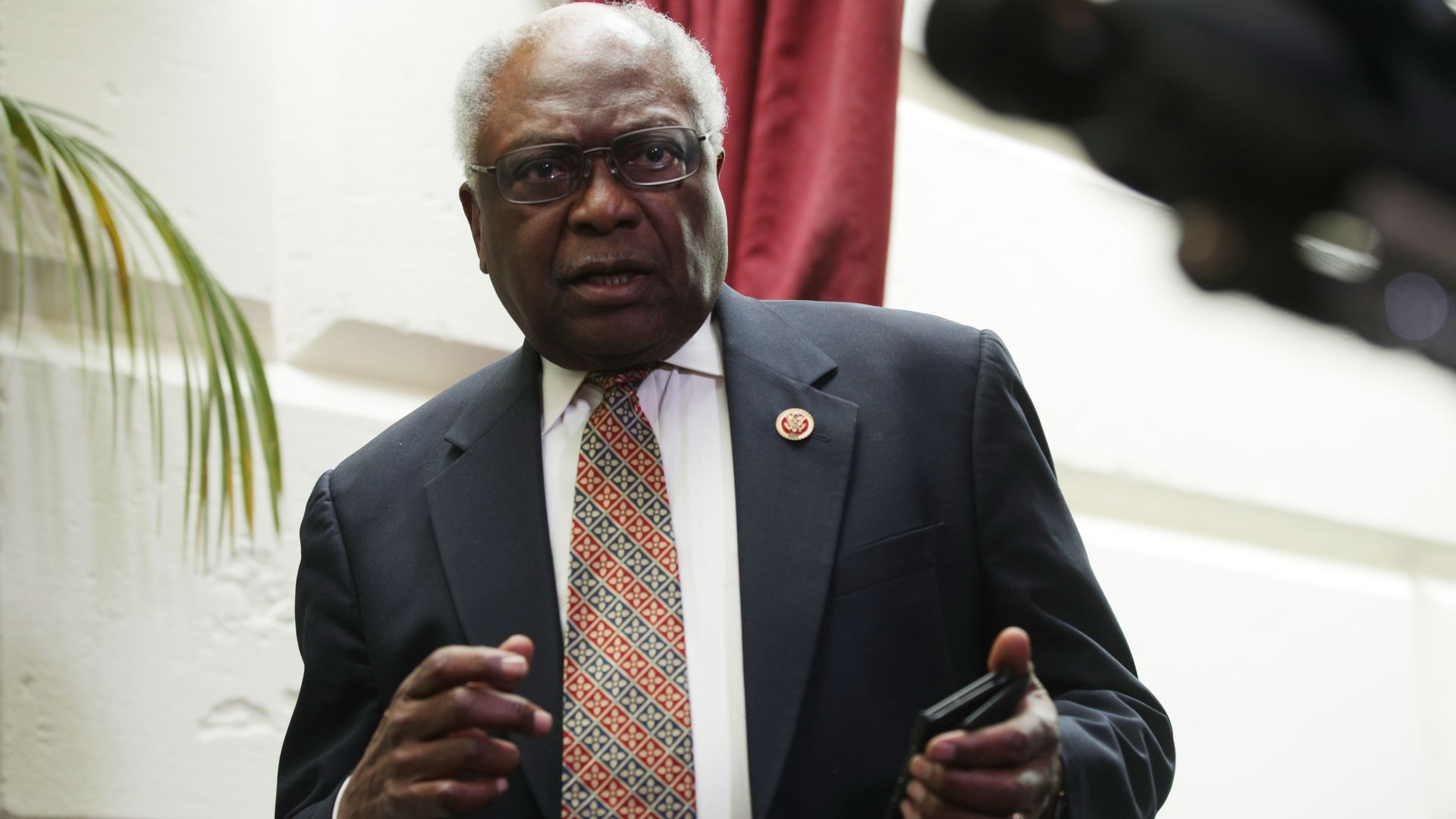 Members of Congress and 2020 candidates reacted Tuesday to President Trump's tweet in which he compared the House's impeachment inquiry to "a lynching."
What they're saying: House Majority Whip Rep. James Clyburn (D-S.C.) said on CNN, "That is one word no president ought to apply to himself. You know, I've studied presidential history quite a bit, and I don't know if we've ever seen anything quite like this."
Congressional Black Caucus Chair Rep. Karen Bass (D-Calif.) tweeted, "You are comparing a constitutional process to the PREVALENT and SYSTEMATIC brutal torture of people in THIS COUNTRY that looked like me? Every time your back is up against the wall, you throw out these racial bombs."
2020 candidate Sen. Cory Booker (D-N.J.) tweeted, "Lynching is an act of terror used to uphold white supremacy. Try again."
2020 candidate Julián Castro said in a tweet, "It's beyond shameful to use the word 'lynching' to describe being held accountable for your actions."
Rep. Bobby Rush (D-Ill.) said in a tweet, "You think this impeachment is a LYNCHING? What the hell is wrong with you? Do you know how many people who look like me have been lynched, since the inception of this country, by people who look like you. Delete this tweet."
Rep. Hakeem Jeffries (D-N.Y.) told a press conference: "The president shouldn't compare a constitutionally mandated impeachment inquiry to such a dangerous and dark chapter in our history."
Senate Majority Whip John Thune (R-S.D.) said Trump's comparison was "inappropriate." He added that it was "not appropriate in any context."
Senate Majority Leader Mitch McConnell (R-K.Y.) said, "Given the history in our country I would not compare this to a lynching."
The other side:
Sen. Lindsey Graham (R-S.C.) defended Trump's use of the word to reporters on Capitol Hill, "This is a lynching in every sense. This is un-American."
Go deeper: Trump's premeditated racism is central to his 2020 strategy
Go deeper