Anonymous Trump official who authored NYT op-ed to release book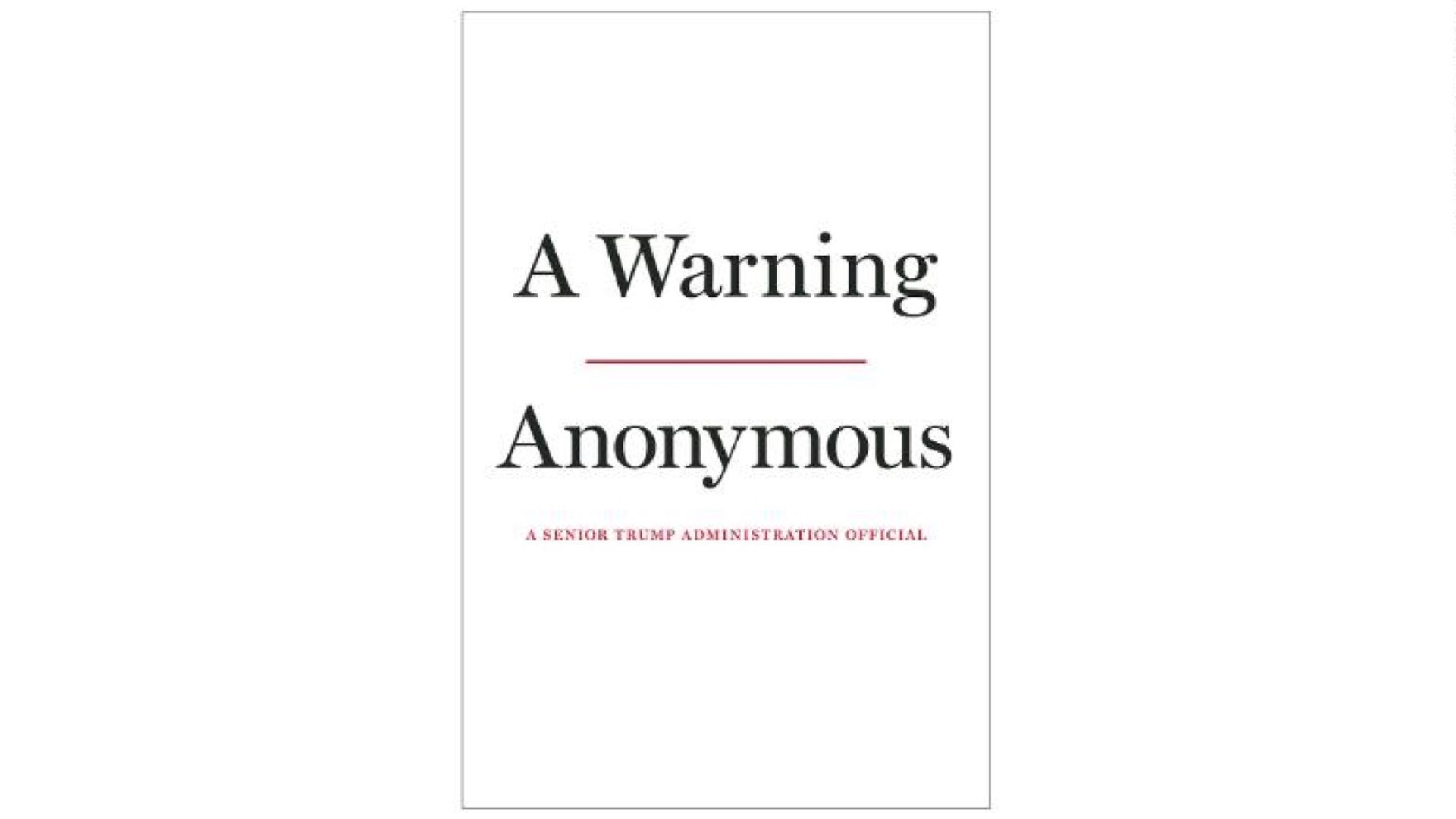 The anonymous senior Trump administration official who authored an infamous New York Times op-ed against President Trump last year has written a book, according to the Washington Post.
What's happening: The book, titled "A Warning," will be released on Nov. 19 and is said to provide "an unprecedented behind-the-scenes portrait of the Trump presidency," per the Post. The author's name will remain anonymous.
The author's agent and publishers refused to comment on whether the author is still a member of the Trump administration, per CNN.
The big picture: The op-ed detailed Trump's time in office, calling his leadership "petty and ineffective" and saying his "impulsiveness results in half-baked, ill-informed and occasionally reckless decisions that have to be walked back."
The op-ed received huge pushback from Trump, who questioned if the author even existed or if they'd committed treason.
The state of play: The author refused to take an advance for the project and "is donating a substantial portion of any royalties to charities that protect those seeking the truth around the world," including the White House Correspondents' Association, literary agent Matt Latimer told the Post.
Go deeper ... What they're saying: Scathing NYT op-ed sparks mixed political reaction
Go deeper