Warren would exhaust wealth tax with $800 billion education plan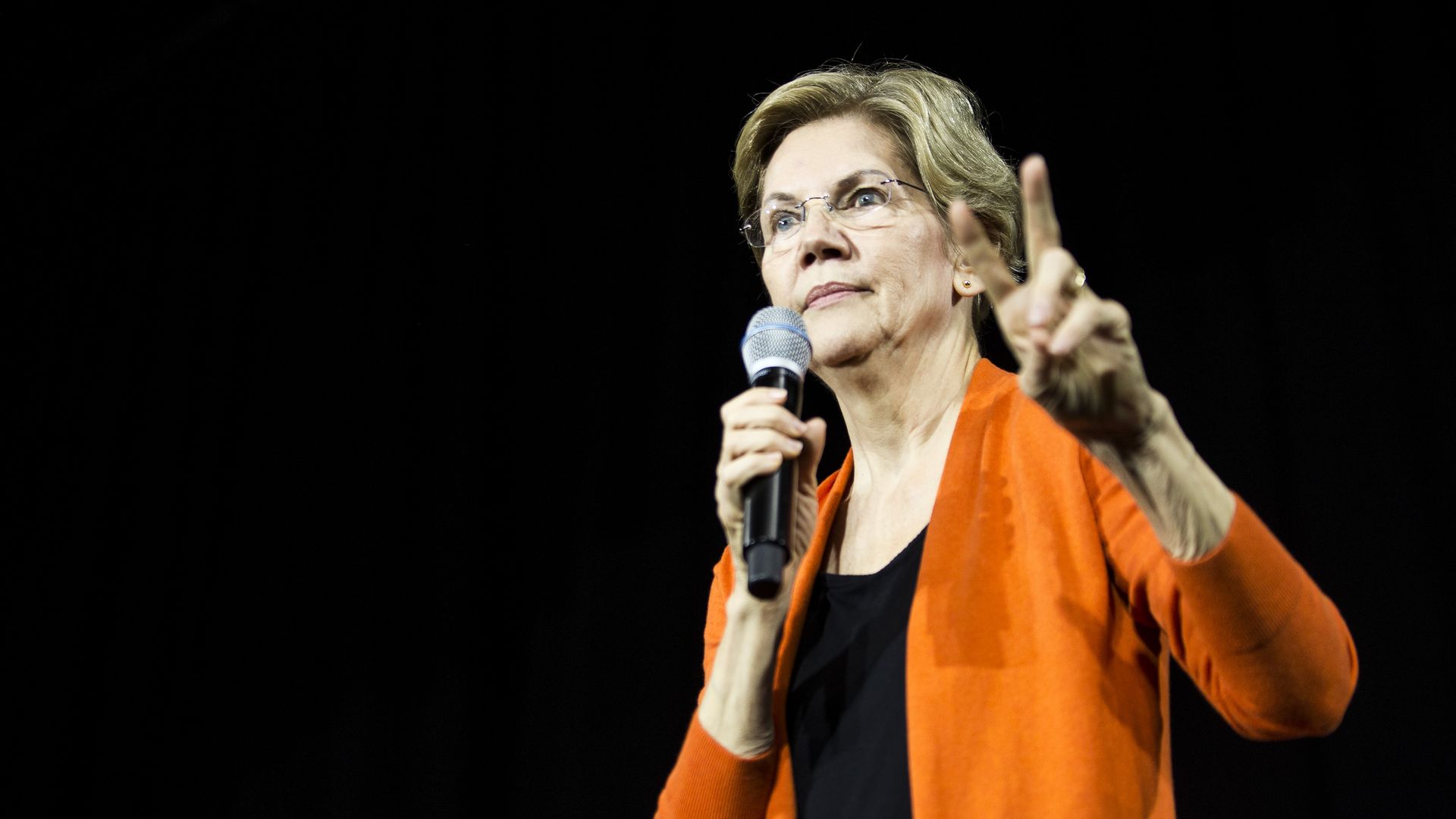 Elizabeth Warren announced a sweeping $800 billion public education plan on Monday, but it would exhaust the remainder of the $2.75 trillion that she says would be raised under her wealth tax proposal, the Wall Street Journal reports.
Why it matters: The announcement comes at a time when she's been criticized for dodging questions from her 2020 Democratic rivals on how she plans to pay for "Medicare for All."
The other major chunks of Warren's wealth tax would be used to fund tuition-free public college and abolish student debt ($1.25 trillion) and to create a universal child care program ($700 billion).
The education plan includes $450 billion in Title I funding to boost schools with low income students, $200 billion for student disability grants, another $100 billion in grants over 10 years and $50 billion for school infrastructure.
Worth noting: Warren has never directly tied the wealth tax to her Medicare for All plan, but she has been more reluctant to note on the trail and during debates that her health care plan may cause a tax increase for middle-income Americans — despite her progressive rival Bernie Sanders admitting that is a likely outcome.
Go deeper:
Go deeper