Gabbard alleges Clinton is seeking revenge for 2016 Sanders endorsement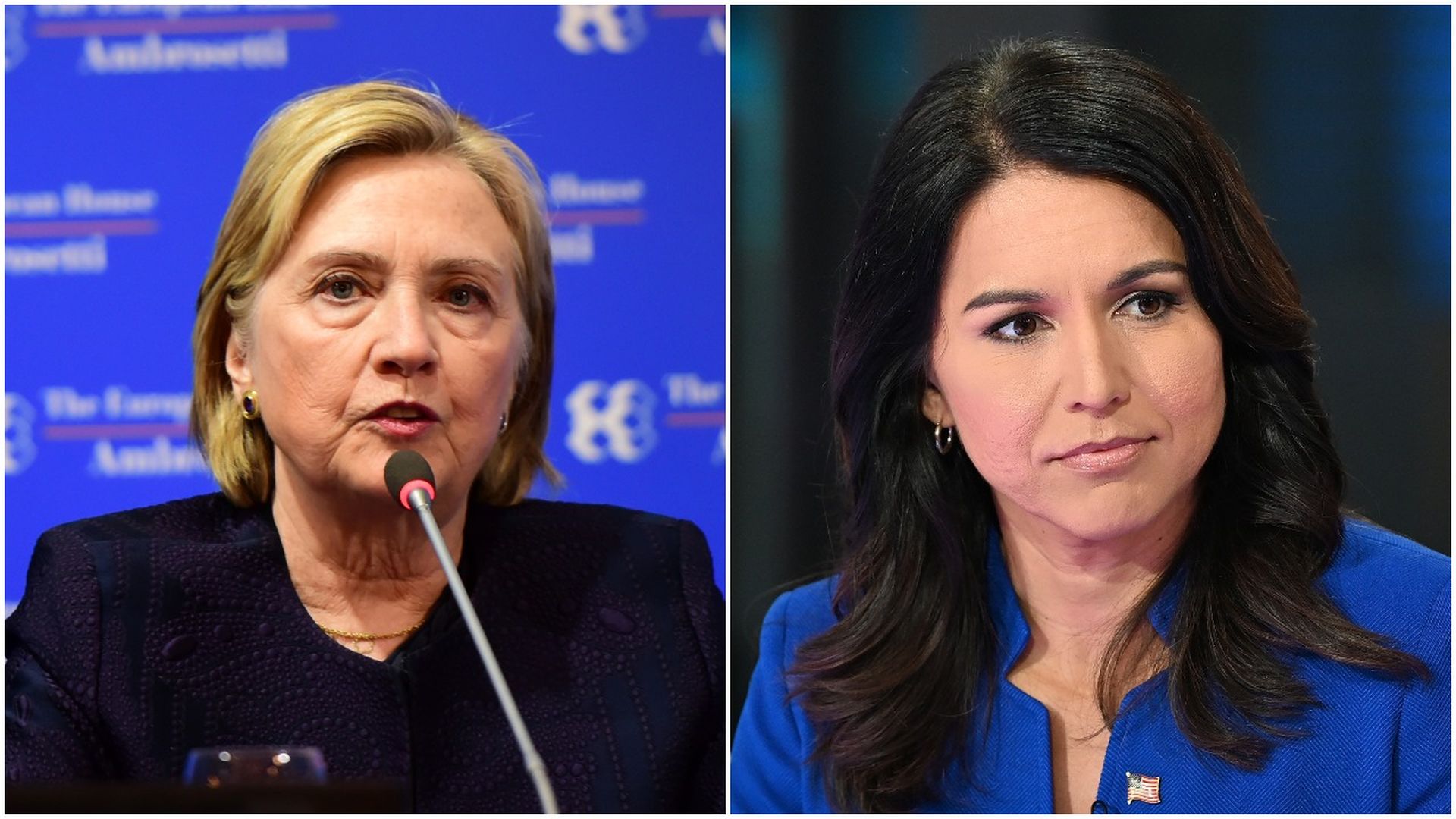 In a new video posted on Twitter Sunday, 2020 Democratic presidential candidate Rep. Tulsi Gabbard claimed that Hillary Clinton's recent suggestion that she is being "groomed" by Russians to act as a 2020 spoiler is in part due to Gabbard's endorsement of Sen. Bernie Sanders in the 2016 election.
Context: Clinton appeared on David Plouffe's "Campaign HQ" podcast, where she did not mention the congresswoman by name, but said Russians have "got their eye on somebody who's currently in the Democratic primary and are grooming her to be the third party candidate."
Gabbard, a veteran whose anti-interventionist foreign policy positions have drawn attention in the Democratic primary, has refused to disavow the support she's seen from Russian actors and alt-right sites.
"I don't control them. I don't control what anyone else says or does. All I can do is focus on the message that I am bringing to this campaign," Gabbard said when asked by a reporter.
What she's saying:
People warned me in 2016 that my endorsement of Bernie Sanders would be the end of my "political career." They said, "Clinton will never forget, that she and her rich and powerful friends, her allies in politics and the media will make sure that you are destroyed. ... [I]f they can falsely portray me as a traitor, then they can do it to anyone. And in fact that's exactly the message they want to get across to you. If you stand up against Hillary and the party power brokers, if you stand up to the rich and powerful elite and the war machine, they will destroy you and discredit your message.
Go deeper ... Gabbard on Hillary Clinton claims: "She knows she can't control me"
Go deeper