McConnell yet to discuss impeachment timeline with Democratic leaders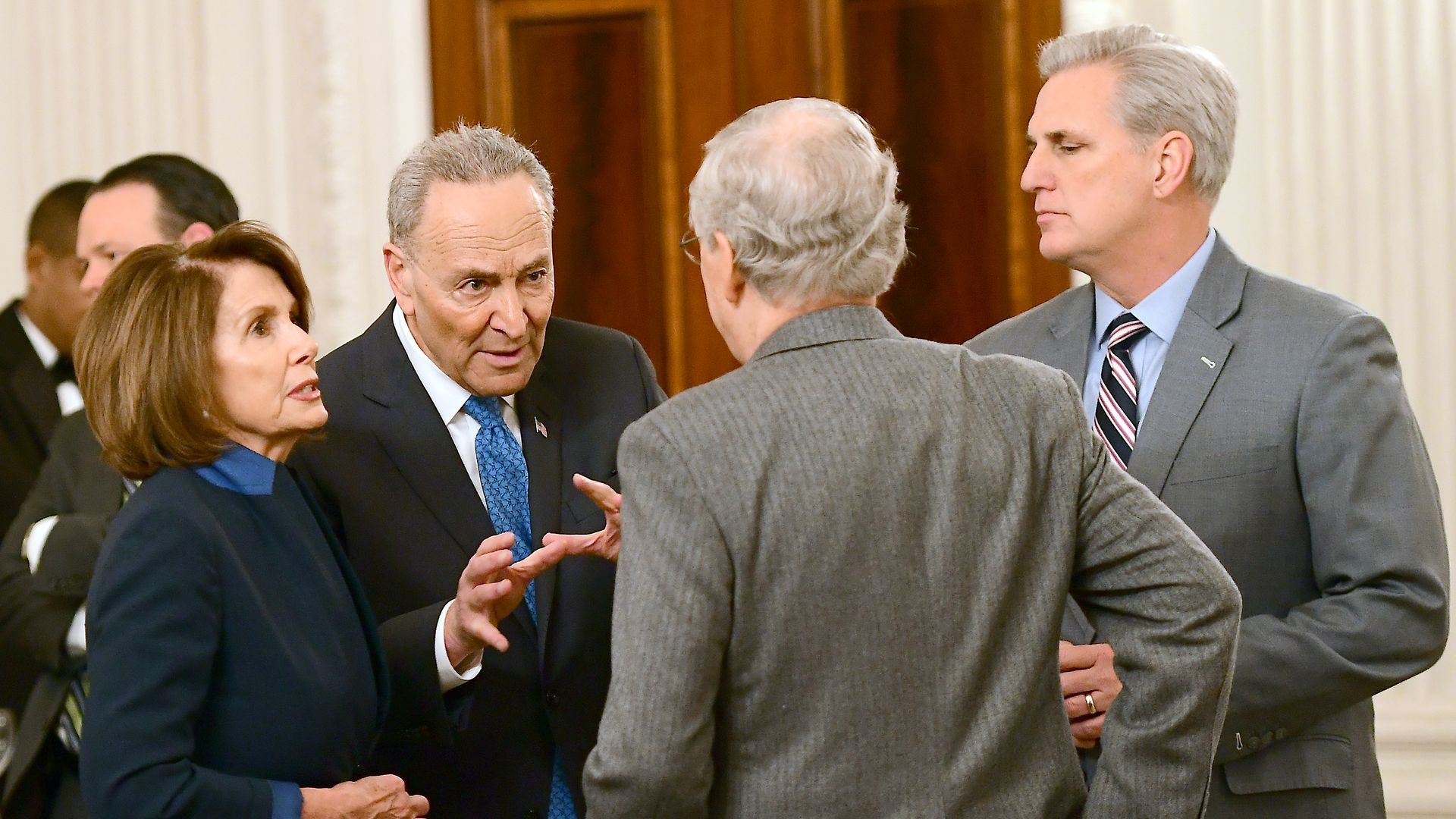 Mitch McConnell is prepping Senate Republicans for an impeachment trial to begin as early as Thanksgiving, but he has yet to even talk about impeachment with Nancy Pelosi or Chuck Schumer, McConnell's spokesperson David Popp tells me. "Right now it's way too early," he said.
The big picture: With House Democrats keeping their findings behind closed doors, "we have to assume that they're going to move faster than we expect them to," a senior GOP aide said. "Thanksgiving and Christmas just happen to be a good mile marker."
What we're hearing: If the House does vote to impeach, Senate leadership is hopeful McConnell and Schumer will strike some type of agreement on a definitive timeline for how long the trial will last, similar to how Sens. Trent Lott and Tom Daschle coordinated on Senate trial rules after Bill Clinton was impeached.
Otherwise, the timeline would be left to Supreme Court Chief Justice John Roberts, who would preside over the Senate trial, senior aides say.
Behind the scenes: Personally, no one wants to remain in Washington for an impeachment battle over the holidays. Members and staffers from both parties griped to me about this potential scenario this week.
"There's no way I'm missing my vacation," one Democratic committee aide said.
Go deeper: Trump's Senate red wall against impeachment
Go deeper