Mitt Romney agrees with "most" of Trump's actions as president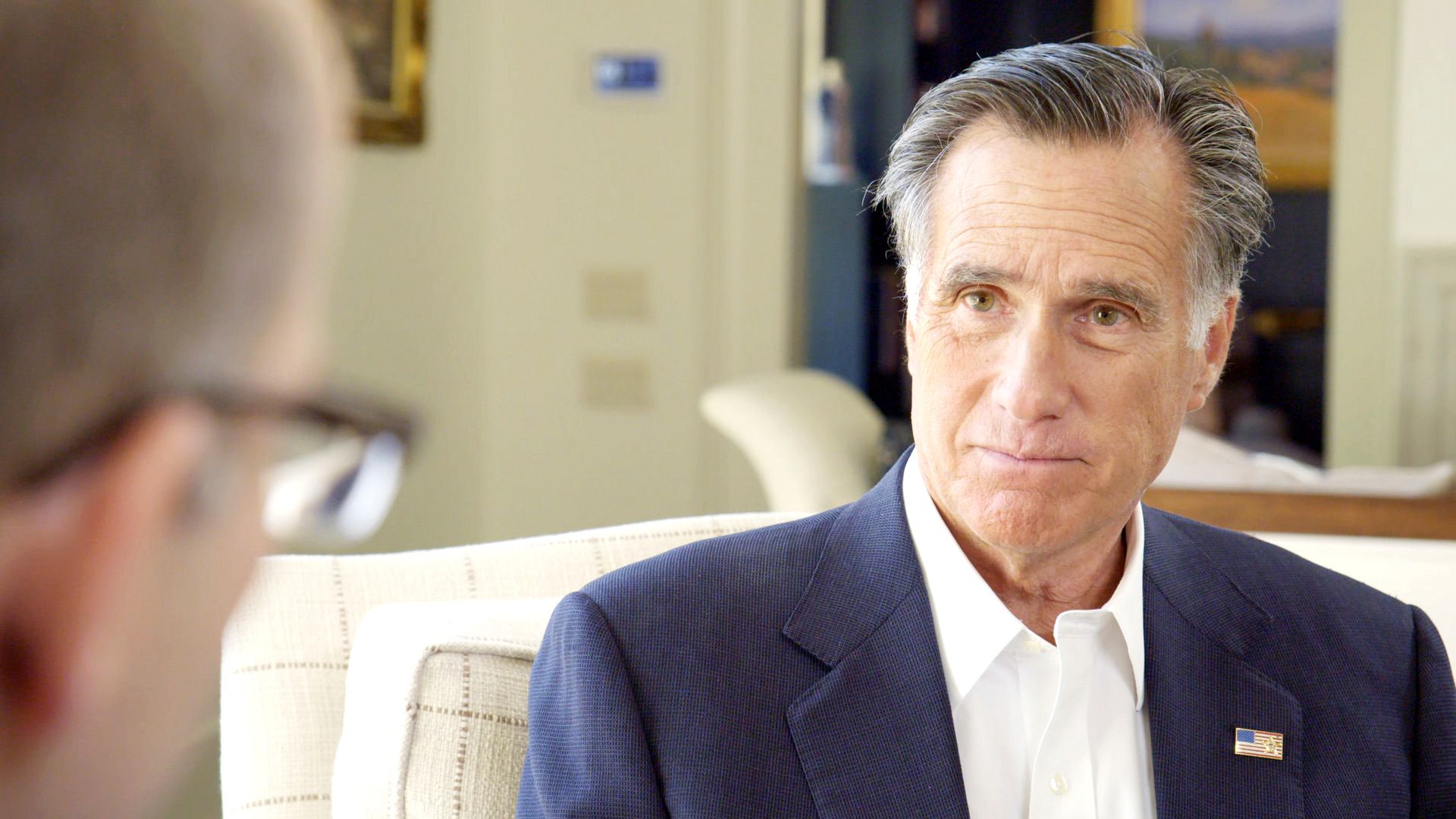 In an interview with Mike Allen for "Axios on HBO," Sen. Mitt Romney (R-Utah) said he agrees with "most" of President Trump's actions, specifically as it relates to tax and regulatory policy.
The big picture: Romney has been one of few Republicans to consistently critique the president. In recent weeks, Romney condemned Trump's ask of China and Ukraine to investigate former Vice President Joe Biden and his son, Hunter, over unsubstantiated corruption allegations, calling the move "wrong and appalling."
Romney has also joined a slew of Republicans in condemning the president's actions in northern Syria. In a Senate floor speech last week, Romney said the decision to abandon the Kurds "will stand as a blood stain in the annals of American history."
What they're saying:
"Well, the president has led the Republican Party. And as the captain of the team, the team has gotten behind the president. I have a different approach, but, you know, most of what the president has done in his first couple of years with regards to tax policy, regulatory policy, most of that I agree with."
— Romney to "Axios on HBO"
Romney also noted: "I vote with the president about — 80% of the time, but I think in some of the things that he has said or done that he has detracted from the mission of a leader in shaping the character of the country in a positive way."
Between the lines: Romney has a unique advantage in going against Trump, as Trump only won Utah with 45.5% of the vote in 2016 — and he's not up for re-election until 2024.
Republican lawmakers don't often have the same constituency, leaving many to face the president's popularity, which is often higher than their own.
Go deeper