Democratic challengers outpace vulnerable GOP senators in Q3 fundraising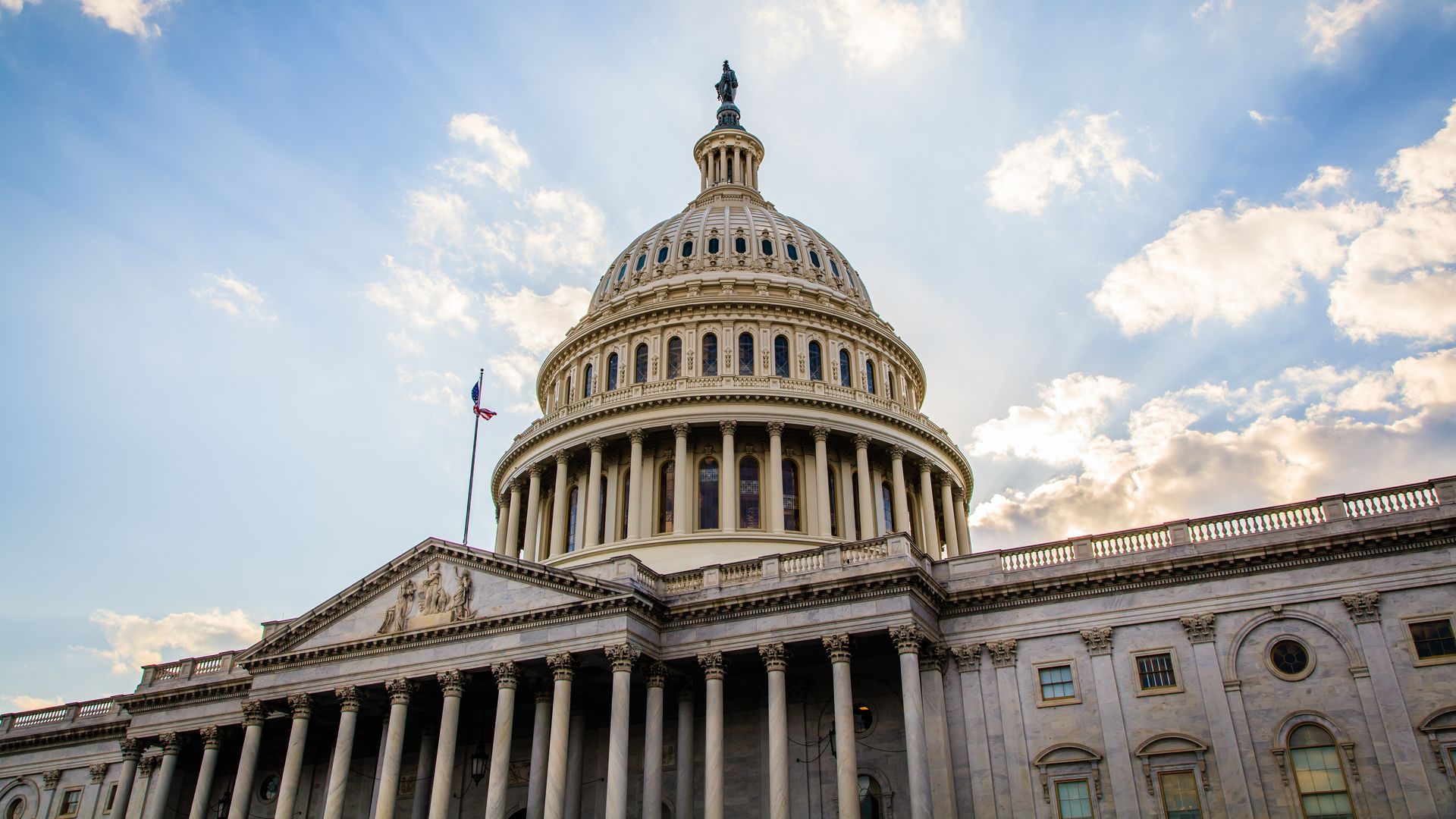 A series of new polling and fundraising numbers show an uphill battle for several of 2020's most vulnerable Republican Senate seats, the National Journal reports.
The big picture: Senate Majority Leader Mitch McConnell's hold on the chamber has been an impenetrable barrier when it comes to blocking Democratic legislation passed in the House, with McConnell proudly referring to himself this year as the "Grim Reaper" for progressive policies. Even if a Democrat defeats President Trump in 2020, the party still needs to flip at least three Republican Senate seats in order to pass any significant legislation like the Green New Deal or Medicare for All.
By the numbers: Q3 fundraising reports show four Republican senators were outraised by their Democratic competitors, including three that hail from key battleground states Iowa, Maine and Arizona.
Sen. Joni Ernst (R-Iowa) failed to hit $1 million in funding, while a Democratic challenger, Theresa Greenfield, raised $1.1 million.
Sen. Martha McSally (R-Ariz.) has been outraised in all three quarters, and her cash-on-hand trails Democratic challenger Mark Kelly by nearly $4 million.
Sen. Susan Collins (R-Maine) was outpaced by over $1 million, with Democrat Sara Gideon, the speaker of the Maine House, raising $3.2 million.
Between the lines: Some of these vulnerable Republican senators are facing ugly favorability ratings as well.
Collins currently has a 49% disapproval rating, the second worst in the country behind McConnell, according to Morning Consult. Ernst comes in at fourth worst, with a 43% disapproval rating.
The bottom line: "In a normal political environment, Republicans would have good reason to be confident they could win some of these hotly contested races," National Journal's Josh Kraushaar writes. "But given the trajectory of Trump's presidency and the trend lines in the battlegrounds, Republicans don't have much room for error."
Go deeper: 2020 candidates' Q3 fundraising hauls
Go deeper