Zuckerberg: The 3 biggest threats to free expression include Facebook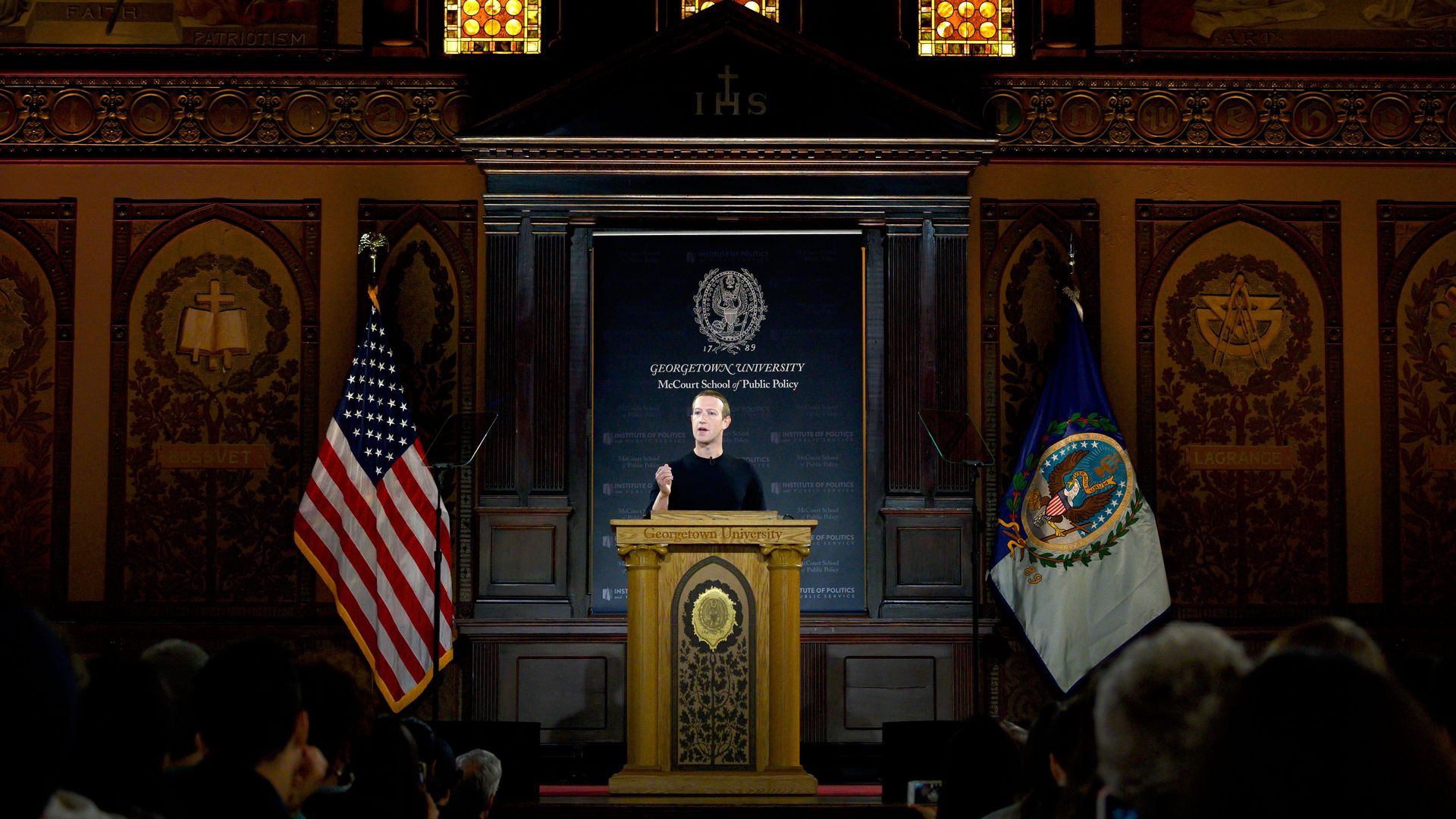 Facebook founder Mark Zuckerberg spoke about free expression with Georgetown University students yesterday, the first time he spoke publicly in Washington since his congressional testimony a year and a half ago.
The big picture: Zuckerberg told the students what he sees as the three biggest threats to free expression.
Legal: "Laws and regulations around the world that undermine free expression and people's human rights."
"[T]he platforms themselves — including us."
Cultural: "[T]he impulse to restrict speech and enforce new norms around what people can say."
In a pre-speech interview, Zuckerberg told Axios' Mike Allen that Facebook has a responsibility to "design systems that can help expose the diversity of ideas, and that don't encourage polarizing content and clickbait and things like that. And we take that very seriously."
"Mark Zuckerberg doubles down on free speech"
Go deeper