Jim Mattis roasts Trump in keynote speech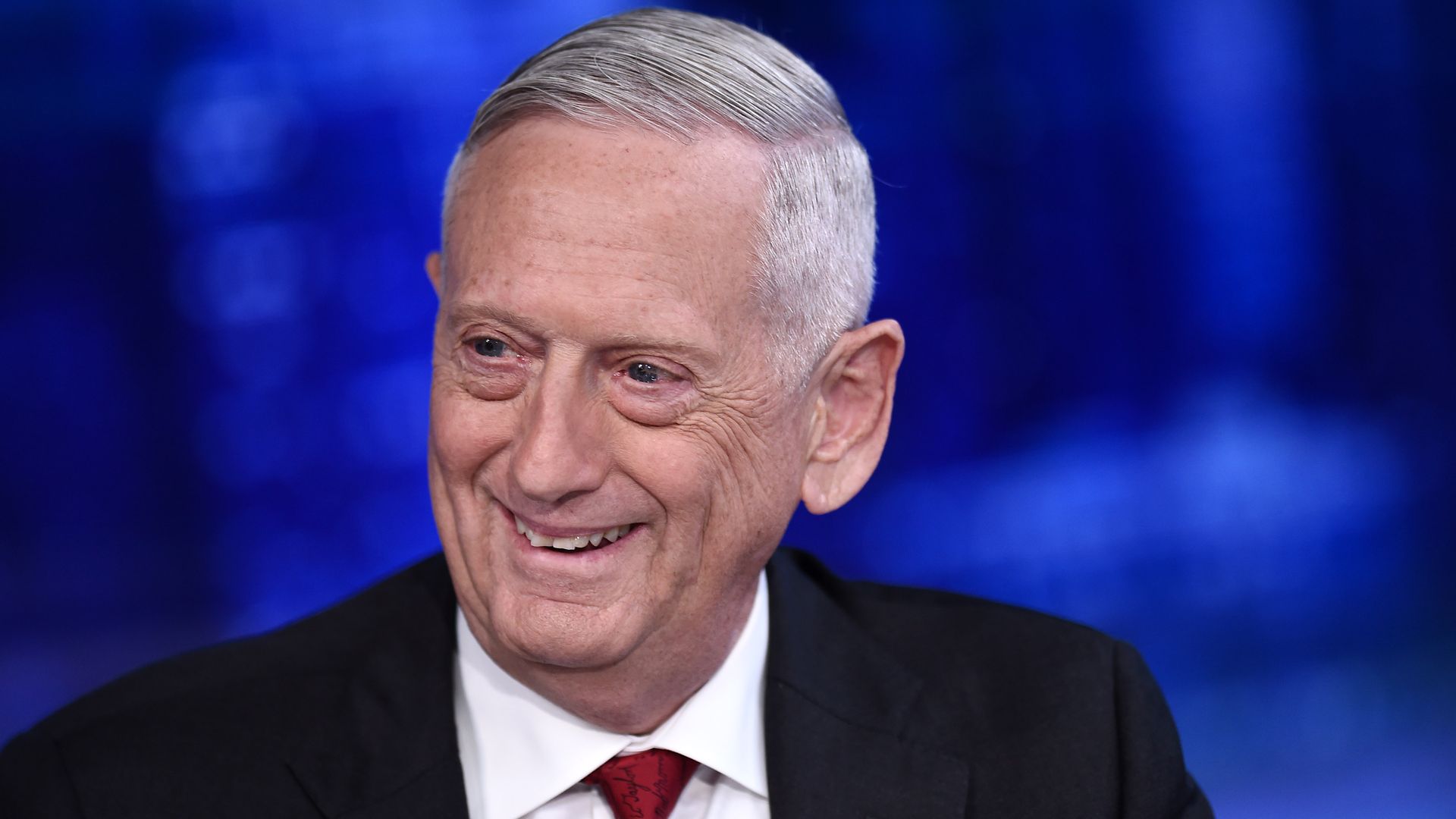 Former Defense Secretary Jim Mattis jokingly roasted President Trump on Thursday during a keynote address at New York's annual Alfred E. Smith dinner, saying he was "honored" to be called "the world's most overrated general" by the president earlier this week, the Washington Post reports.
"I'm honored to be considered that by Donald Trump because he also called Meryl Streep an overrated actress. So I guess I'm the Meryl Streep of generals, and frankly that sounds pretty good to me."
More Mattis jokes:
"I earned my spurs on the battlefield. Donald Trump earned his spurs in a letter from a doctor."
"I think the only person in the military that Mr. Trump doesn't think is overrated is Colonel Sanders."
The big picture: Mattis has generally avoided directly addressing Trump since resigning his post last year with a letter stating that his views were "not aligned" with those of the Trump administration.
He said he "did as well as [he] could for as long as [he] could" during his tenure in the Trump administration in a memoir released earlier this year.
He wrote, without addressing Trump by name: "A leader must display strategic acumen that incorporates respect for those nations that have stood with us when trouble loomed. Returning to a strategic stance that includes the interests of as many nations as we can make common cause with, we can better deal with this imperfect world we occupy together."
Go deeper: James Mattis on Trump's Syria decision: "ISIS will resurge"
Go deeper