GM labor deal could mean higher costs for all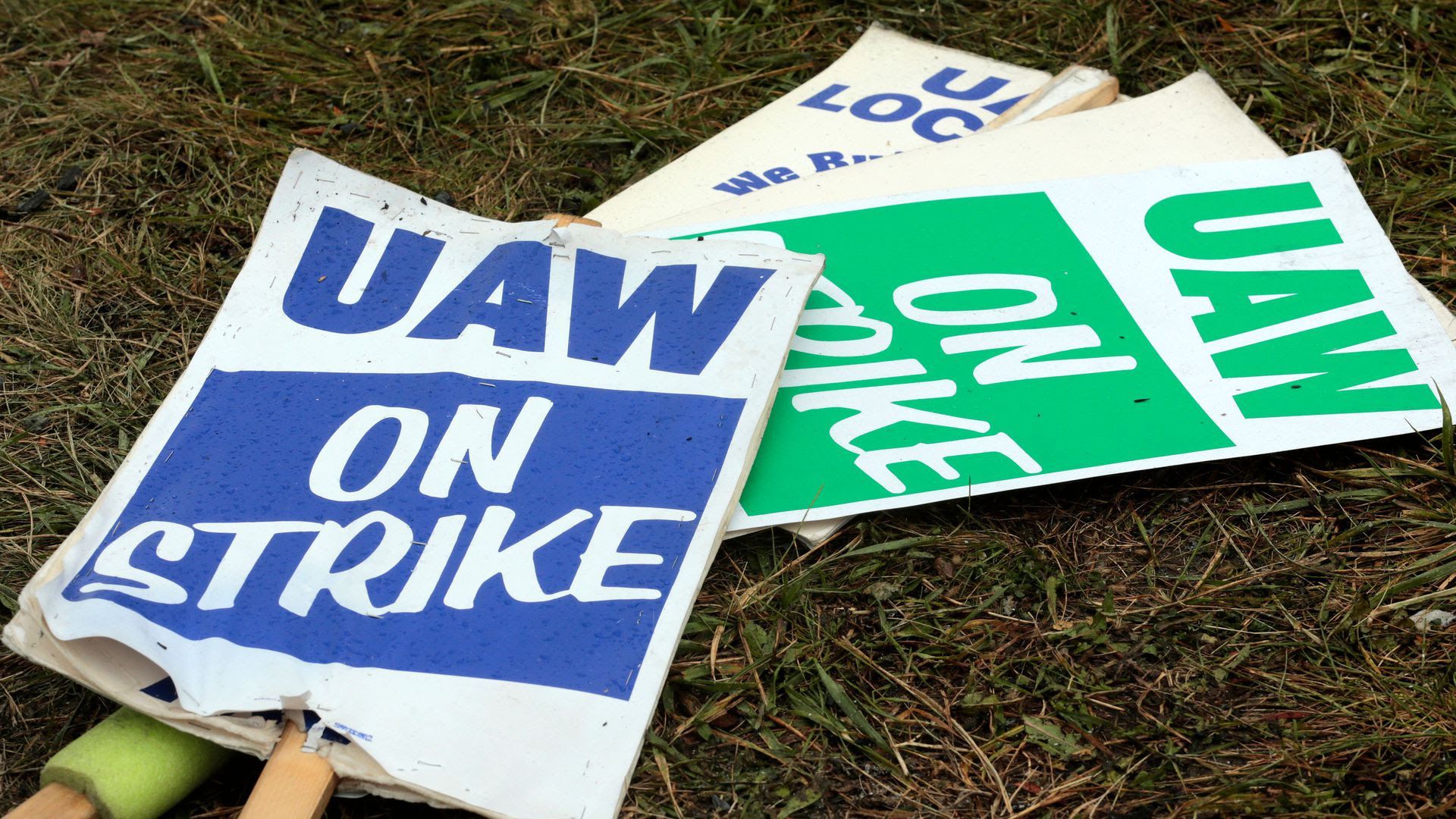 A tentative 4-year labor contract with the United Auto Workers lets GM shutter underutilized factories as it wanted, but could also lock in higher labor costs across the domestic auto industry.
Why it matters: Detroit typically follows "pattern" bargaining — the economic terms struck at one company are generally matched by other UAW-represented automakers, setting a uniform standard of living for all unionized auto workers.
But the terms laid out Thursday would do little to lower labor costs ahead of what automakers anticipate will be a disruptive and expensive decade of change, writes the Detroit News.
What's happening: Factory workers at GM will receive big bonuses and keep their lucrative health benefits under the proposed contract, which is subject to ratification by 49,000 striking workers. They'll continue to walk the picket lines until the vote is completed a week from today.
"I'm sure neither Ford nor Chrysler is going to be thrilled with the economics of this deal," GM's former director of labor relations, Arthur Schwartz, now a consultant, told the News.
The record-setting $11,000 signing bonus GM is offering UAW members, along with the lack of changes to current health care benefits, will be costly to Ford, which has more hourly UAW workers than GM.
Changes to pay for workers hired after 2007 and temporary workers that were hot-button issues during the GM contract talks could be expensive to FCA, which has a younger workforce.
Yes, but: The concept of pattern bargaining has weakened in recent years, and it will be up to negotiators on both sides of the table at Ford and FCA to hammer out their own deals in the coming weeks.
Go deeper: Health benefits won't change for GM workers
Go deeper