Democrats' internal impeachment polling memo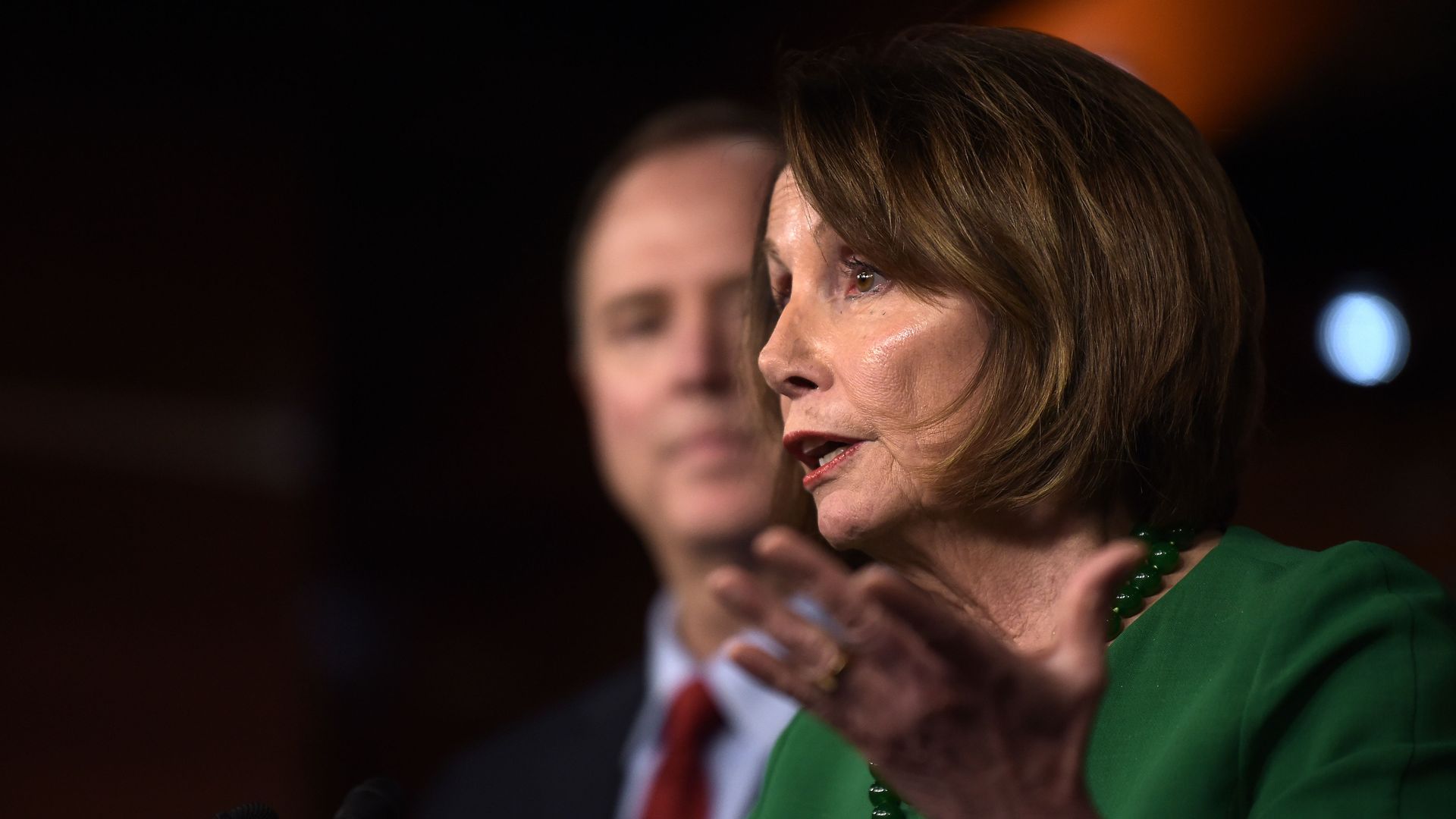 While national support for an impeachment inquiry is growing, it's not a clear winner for Democrats in the most competitive House districts just yet.
That's according to an internal impeachment polling memo, obtained by Axios, that was sent to House Democrats Thursday night.
Why it matters: Their vulnerable members this cycle are the ones who helped the party win the House in 2018 because they were in districts that flipped from Republican or that Trump won in 2016. They're not in the clear yet, as an impeachment inquiry is only "slightly favorable 49-48," per Democrats' memo.
Two impeachment polls — a national survey and a battleground survey — were conducted by the Democratic Congressional Campaign Committee's pollsters.
Rep. Cheri Bustos (D-Ill.) sent the memo to the caucus, which included specific messaging guidance:
"When discussing Trump's actions, keep the language simple, direct and values-based. ... Emphasize the core value that no one is above the law. ... The whistleblower did the right thing by coming forward ... Demonstrate your constant focus on the biggest issues facing families in the country, specifically health care and wages."
Democrats' national impeachment polling found "voters back a Democrat who supports an impeachment investigation over a Republican who opposes an impeachment investigation by 11 points."
Don't forget: Part of House Speaker Nancy Pelosi's pre-impeachment calculus was thinking about how to protect her most vulnerable members in their re-election efforts.
Now that they're moving toward impeachment — which has the potential to make this a very divisive election — Bustos pushed Democrats to take a more careful approach forward: "It reaffirms the strong position Democrats hold on this issue, due to the focus and restraint with which our Caucus has approached this pressing and serious matter," she emailed her colleagues summarizing her takeaway from the poll.
Go deeper: Read the memo here.
Go deeper