Ukraine scandal deepens crisis roiling State Department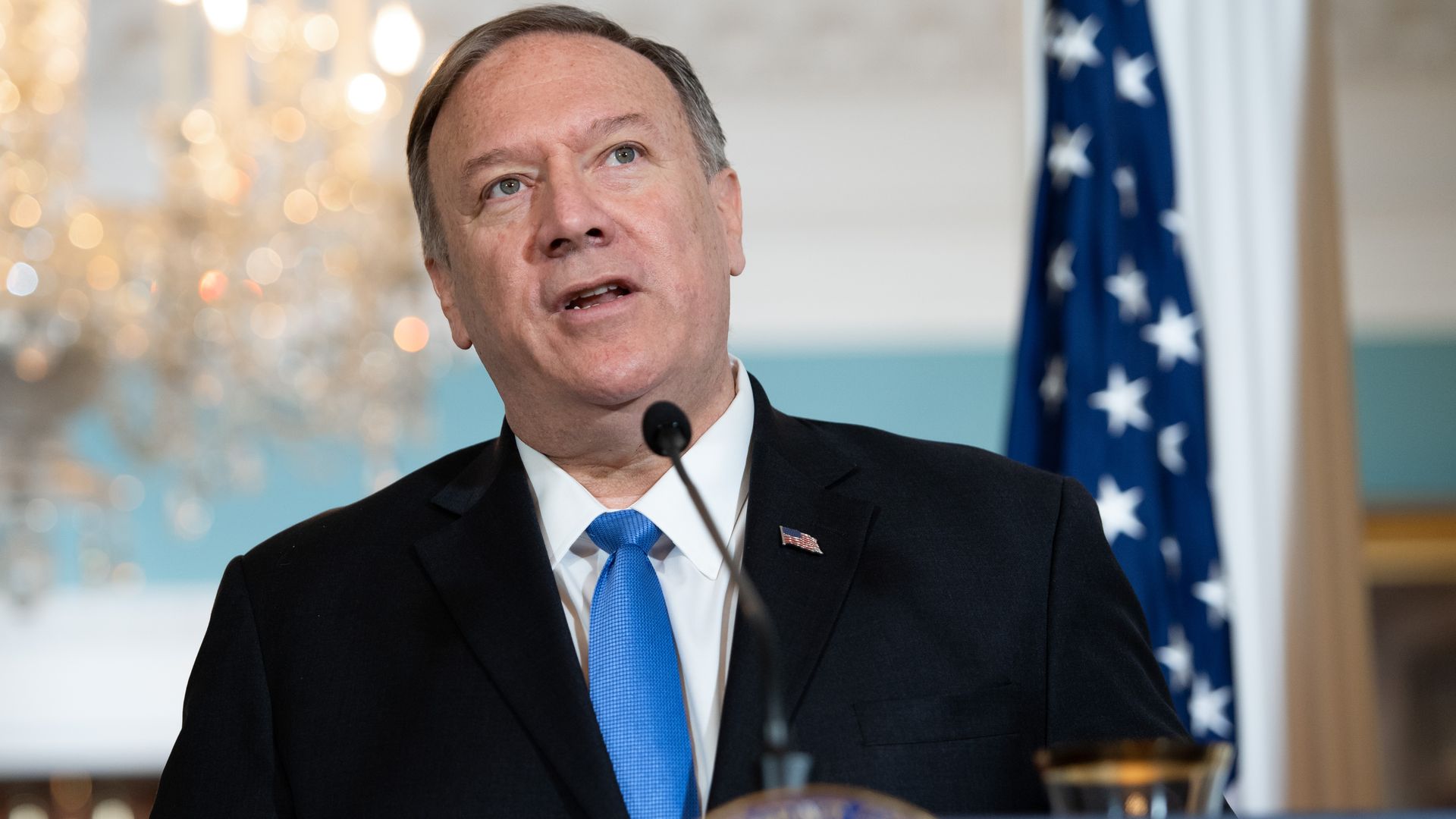 In the wake of revelations about President Trump's shadow Ukraine diplomacy, the State Department has found itself in arguably its worst internal crisis since the Red Scare purges of the McCarthy era.
Why it matters: Like the military, the U.S. diplomatic corps is meant to do its work apart from the partisan political fray of Washington. But evidence suggests the Trump administration has interfered with that mission, circumventing career officials in the process, to pursue personal business interests and political aims.
Where it stands: The State Department has been rocked by concerns that Secretary of State Mike Pompeo furthered Trump's political goals to pressure Ukraine, a U.S. ally, by withholding a White House meeting and vital security funds.
Pompeo adviser Michael McKinley, whose career ambassador rank is equivalent to that of a general in the armed forces, resigned last week, attributing his departure to the politically motivated recall and reputational smearing of former Ambassador to Ukraine Marie Yovanovitch.
George Kent, the senior official responsible for Ukraine policy in Washington, testified that he was sidelined by Energy Secretary Rick Perry, EU Ambassador Gordon Sondland and special Envoy Kurt Volker.
As both officials have explained, these politicized decisions undercut policy objectives, engendering new forms of corruption rather than rooting it out.
The impact: The State Department has begun to hollow out. Applications to join the Foreign Service dropped by 22% in the first two years of the Trump administration, diminishing the talent pool the department will depend on years down the line.
Between the lines: It's especially difficult for department morale that many problems come from the top.
Pompeo told House committees that to protect personnel the State Department would not cooperate with the impeachment inquiry. But the treatment of Yovanovitch and the testimony of other officials make clear that their interests were not the highest priority.
Many State Department officials still recall Pompeo's attacks on diplomatic personnel during the Benghazi hearings (in the name of congressional oversight, ironically).
The bottom line: Undermining the work of the State Department — which is America's global representative — risks reducing American standing and influence in an ever more complex and chaotic world.
Joel Rubin is the president of the Washington Strategy Group and a former deputy assistant secretary of state.
Go deeper