HBO's "Silicon Valley" takes on Big Tech's reckoning in its final season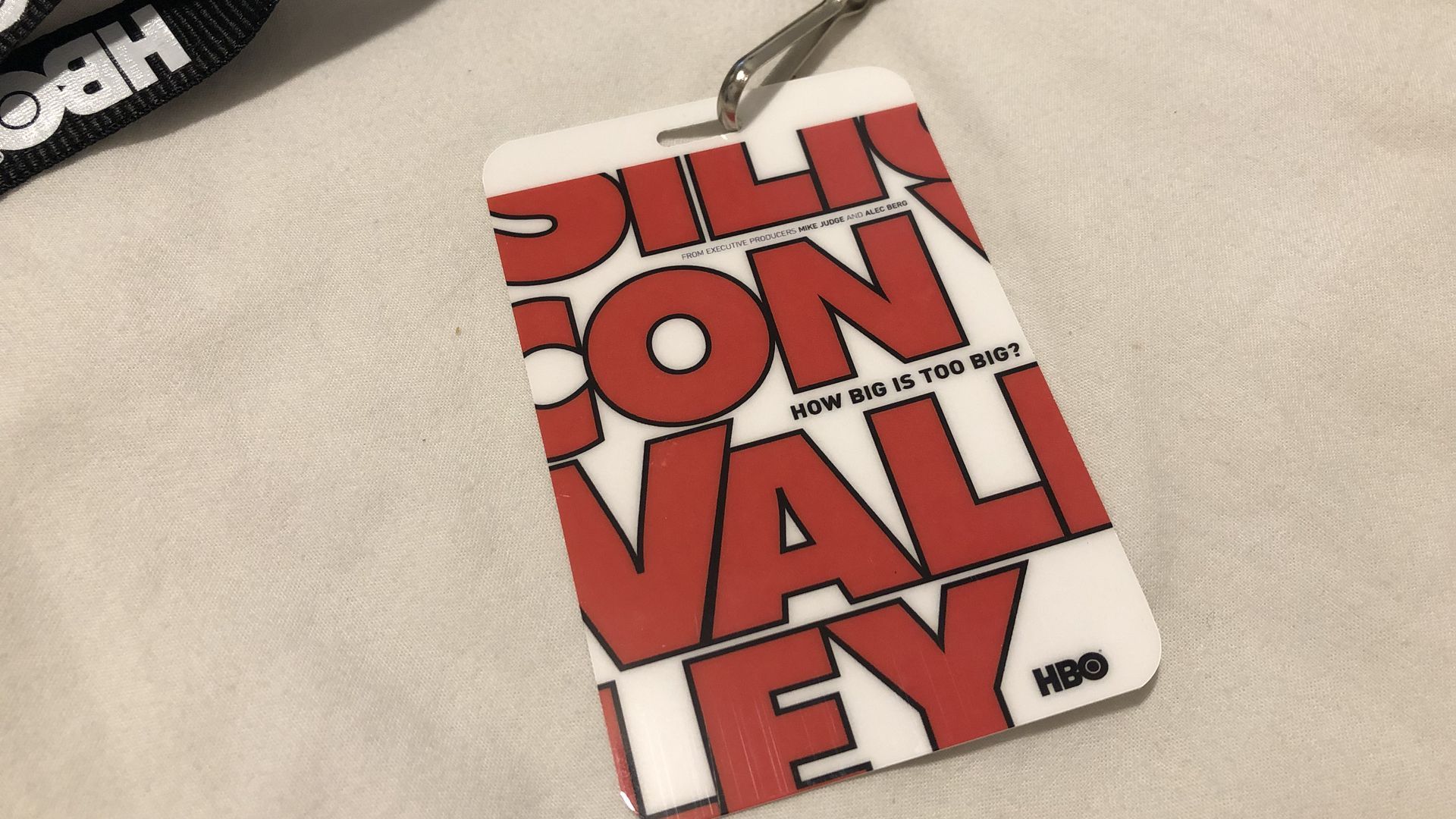 As HBO's "Silicon Valley" series enters its final season, the show's tagline asks "How Big Is Too Big?" in a not-so-subtle nod to the real-life tech industry issues it will parody before the curtain falls.
Why it matters: "It's almost as if breaking all the things isn't always a good thing — who could have foreseen?" co-creator Alec Berg told Axios of the ongoing backlash against Big Tech that's mirrored in the show. The cast and creators were in San Francisco on Wednesday for the season premiere.
The big picture: In a way, Berg and co-creator Mike Judge appreciate the coincidence that the show is on its last season just as the tech industry's reckoning is reaching new heights. "It's almost as if it's not a coincidence," muses Berg.
"You can't be quite as silly about this stuff as you used to be able to," says Judge, who spent time in Silicon Valley as an engineer in the '80s. "At first it was all these kids making billions of dollars ... and now you can't be as flippant," he adds.
Yes, but: The show still manages to poke fun at the tech industry's zeitgeist, such as a bright green Lime scooter ending up in a big trash can, and a reference to Facebook's countless apologies over the last two years and pledges to "do better."
"We missed the WeWork guy," Berg and Judge told Axios when asked if there's anything they didn't get to tackle on the show. Production was too far along by the time the office co-working company's IPO troubles (and peculiarities like founder Adam Neumann's $6 million brand fee to his own company) hit the headlines.
Go deeper: Silicon Valley, get ready for your closeup
Editor's note: Axios has a show on HBO.
Go deeper