Scoop: Kushner expected to meet Netanyahu and Gantz on Israel trip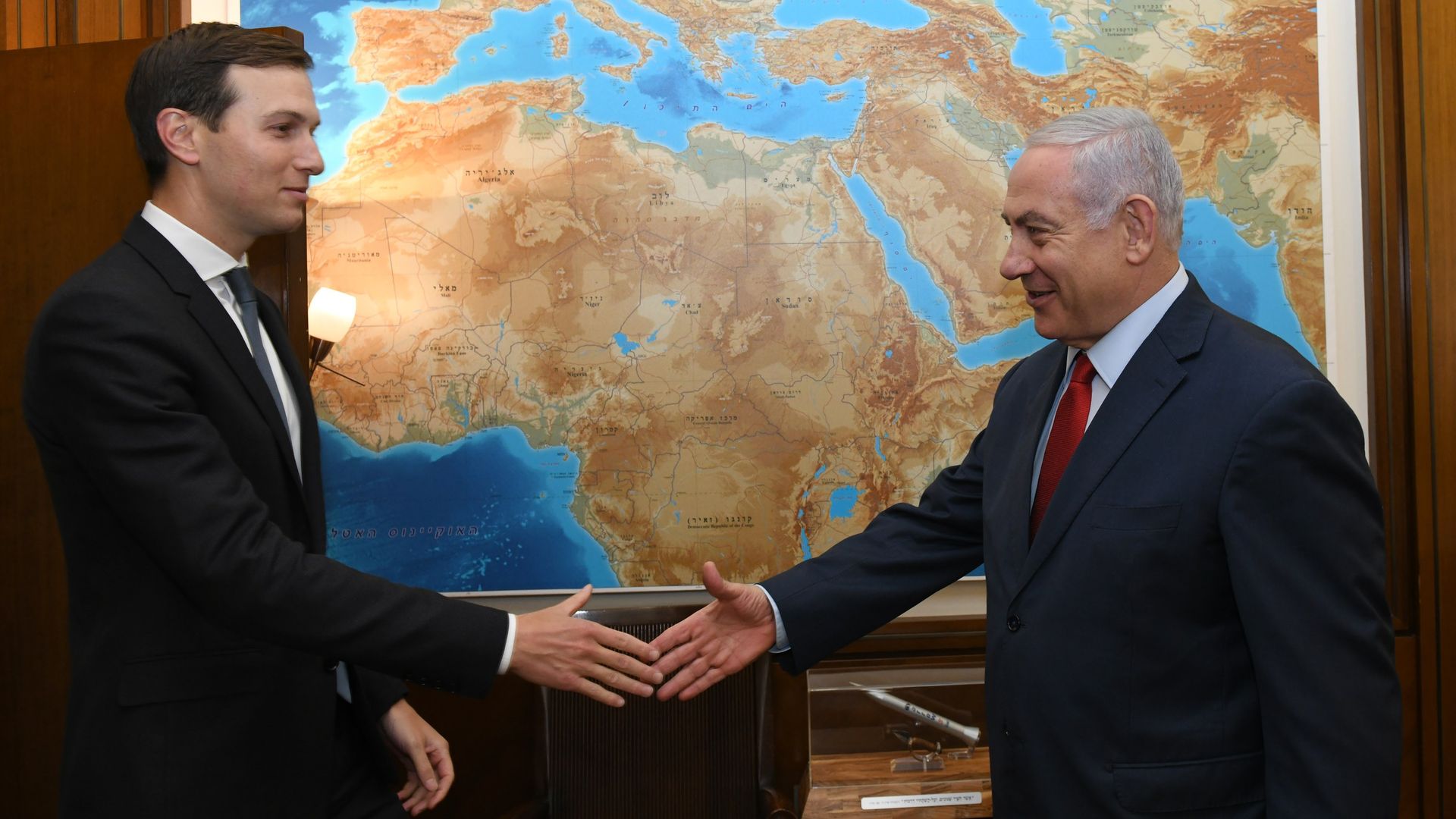 Jared Kushner will travel to Israel during the last week of October, Israeli officials tell me. He is expected to meet Prime Minister Benjamin Netanyahu as well as Benny Gantz, the man seeking to replace Netanyahu as prime minister.
Why it matters: Kushner knows Netanyahu well after their many meetings, but this will be his first meeting with Gantz since his entry into politics. This is another acknowledgement by the Trump administration, which had dealt solely with Netanyahu for two and a half years, that Gantz is a key political player in Israel.
Kushner's visit is expected to come amid efforts in Israel to form a new government following last month's election.
He will arrive several days after the Netanyahu's mandate for forming a government expires on Oct. 23.
Assuming Netanyahu fails, as expected, Kushner's visit will likely come after the mandate has passed to Gantz.
Kushner, a senior adviser to President Trump, will arrive in Israel with deputy assistant to the president Avi Berkowitz and Iran envoy Brian Hook.
Israeli officials tell me they think the purpose of his visit is mainly to check the pulse on both Gantz and Netanyahu and get a first hand impression of the political dynamics in Israel.
It's unclear how much the long-awaited White House peace plan will be discussed during Kushner's visit. White House officials have said they'll wait for the formation of a new government before deciding whether to publish the plan.
The current political turmoil in Israel and the likelihood of yet another election soon make the White House even more cautious about the possible launch of the peace plan.
Go deeper