GM workers will remain on strike during vote at union halls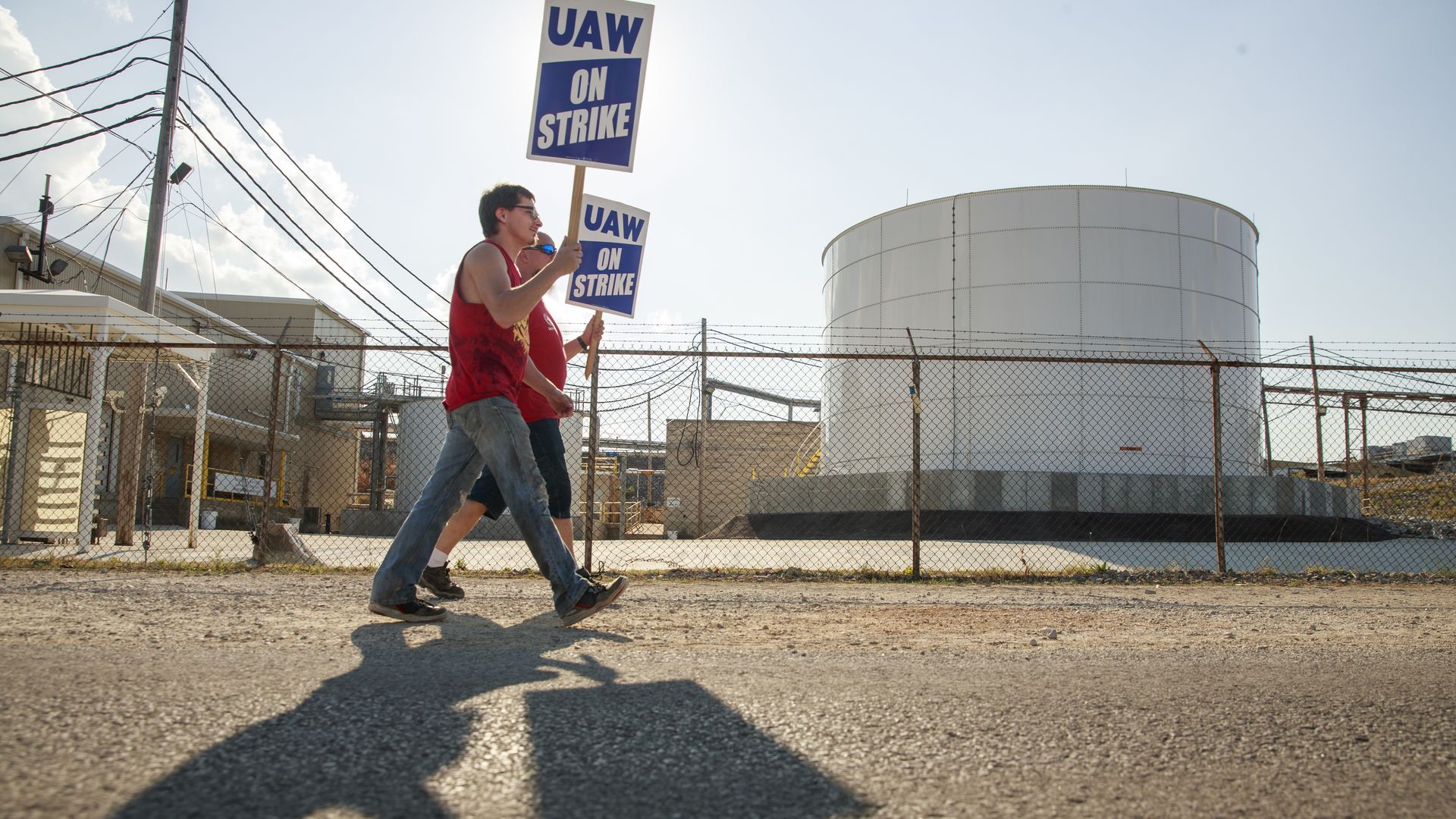 The United Auto Workers strike against General Motors will continue for at least another week as union members vote on whether to ratify a tentative contract agreement.
Why it matters: The unusual decision by some 200 local union leaders from GM plants around the country means the economic pain for the company, its employees and suppliers will continue to mount at least through Oct. 25, when voting at local union halls is scheduled to conclude.
Driving the news: GM and the UAW reached a tentative labor deal on Wednesday that provides raises and big bonuses with no increase in workers' out-of-pocket health care costs.
But it did not solve the contentious issue over plant closures throughout the United States.
Three of four plants that GM earmarked for closure last November will now be permanently shuttered.
No work is being transferred from Mexico, as UAW negotiators sought.
Missing from contract highlights provided to workers was any mention of GM's commitment to U.S. investments in plants or new products.
GM, according to a person familiar with the talks, had previously indicated the company would invest up to $9 billion in U.S. factories, including a battery facility in Lordstown, Ohio, near the site of its shuttered assembly plant.
A UAW spokesperson ducked questions about GM product commitments, saying the battery facility, for example, is not subject to the labor agreement.
Go deeper:
Go deeper